High school student earns dual degrees through MPCC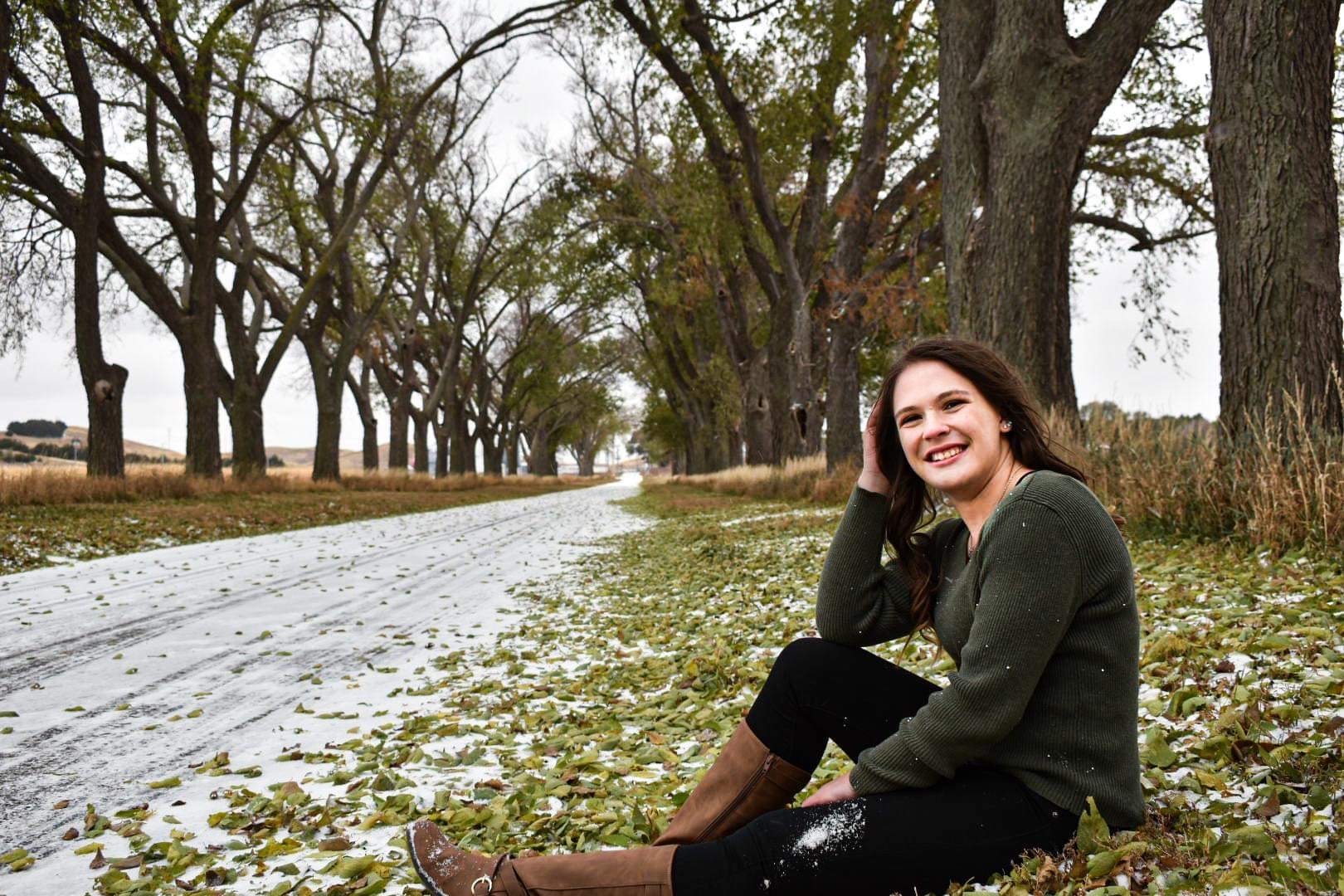 Wednesday, May 5, 2021
Jurjens
Abby Jurjens has accomplished the impossible – or at least what she thought was impossible when she started her journey.
On Friday, Jurjens will walk in North Platte Community College's commencement ceremony to accept not one, but two associate degrees. One is an Associate of Arts Degree and the other is an Associate of Science Degree.
Earning dual degrees is a tremendous achievement for anyone, but it's even more special because Jurjens is still in high school. Jurjens is from Maxwell but attends Brady High School where she will earn her diploma on Saturday.
"It feels awesome," said Jurjens. "It's insane for me to think I was able to accomplish all that I have. I couldn't have done it without the support of my family, my high school and the college instructors. I've been super blessed by the help I've received along the way."
Following in her sister's footsteps, Jurjens began taking classes through Mid-Plains Community College the fall of her sophomore year.
"I chose MPCC because I was familiar with the college based on my sister's experience," Jurjens said. "I've always enjoyed learning, so I set this seemingly impossible goal for myself of achieving an associate degree before I graduated. As I got further along, I realized my goal might actually be attainable."
Although she took a couple dual credit classes, the majority of Jurjens' high school and college classes were separate course loads.
"I took almost all of my MPCC classes online except for a CNA (certified nursing assistant) class," Jurjens said. "That I did on campus in North Platte. I also took most of my college classes during regular hours at the high school and added some courses in the summer."
It was a lot to accomplish in a short amount of time – especially when time isn't something Jurjens has a lot of.
"My schedule is pretty packed," she laughed. "I'm involved in almost every activity my school has to offer – speech, FCCLA, volleyball, track, band, color guard, you name it – my days are full."
Still, she believes the aggressive academic schedule was worth it to put her so far ahead in both her educational and career goals.
"I am two years further along than I would be otherwise, and the cost savings was incredible," Jurjens said. "I was able to attend college while still living at home, which cut expenses considerably. I didn't have to take out any student loans. I got some dual credit scholarships and used my CNA certification to work at a rest home in the summer to earn money for the rest of my classes."
Jurjens' goal is to eventually become a sign language interpreter.
"I made the decision after meeting some community members who are deaf," Jurjens said. "I want to be able to bridge that communications barrier and be part of something bigger than myself."
Jurjens plans to enroll in an online program through Chadron State College to earn a bachelor's degree in education with a field endorsement in special education. She will then advance to either Gallaudet University in Washington, D.C. or to the American Sign Language Academy in Cranston, R.I., for sign language immersion.
"With the credits I have already, it will take me half the time to get a bachelor's degree," said Jurjens. "I could be finished with college and in the workforce in the next two years. I definitely see myself back in a small town when I'm all done. I will probably start out in a school system then branch out and interpret anywhere it's needed. Court houses, jails, hospitals – there's a demand for sign language interpretation almost everywhere."
No matter what path she takes, MPCC has given her the confidence to dream big.
"I would highly encourage other students to take some college classes while still in high school if they have the opportunity," Jurjens said. "There is some time management involved, and you have to have a passion to want to do it, but now I'm prepared for anything life throws at me. The rewards definitely outweigh the risks."
More information about MPCC and its Early Entry offerings can be found online at: http://www.mpcc.edu/become-a-student/high-school-student.
---