More than 400 high school seniors to receive honor cords from MPCC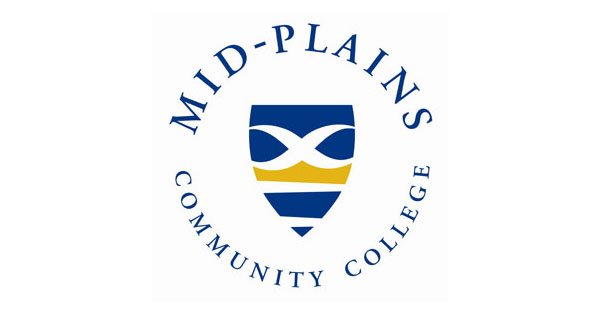 Monday, April 3, 2023
A total of 406 area high school seniors will receive honor cords from Mid-Plains Community College to wear at their graduation ceremonies this spring.
MPCC presents the cords to students who have taken the initiative to pursue college credit while still in high school. To earn one, a student must have successfully completed 12 or more credit hours through MPCC.
The following students will receive honor cords this year.
Anselmo-Merna High School – Carlee Bartak, Addison Bryant, Zane Druery, Grace Morse, Koral Schmidt, Alexander Younes
Arnold High School – Silas Cool, Lance Jones, Talli Martin, Devin Peterson, Halie Recoy, Annalee Starr, Clay Witthuhn
Arthur County High School – Whitley Rut, Jacei Spangler, Dakota Storer, Mary Worthing
Brady High School – Olivia Gentry, Summer McConville
Broken Bow High School – Hannah Barker, Anna Clingenpeel, Elisabeth Collins, Zane Eggleston, Caidyn Flenniken, Daniel Flint, Zackary Gaffney, Treyton Hurlburt, Ryan Jackson, Sydney Jacobsen, Justin Johnson, Ryleigh Lindstrom, Sara Lindstrom, Jessy Lowe, Bailey Motley, Brooklyn Moyer, Jack Myers, Tyson Neely, Noah Osmond, Nathan Reynolds, Braylan Rynearson, Jace Schauda, Roman Schmidt, Mary-Jean Sherbenaut, Jerry Sittler, Lauren Svoboda, Connor Wells
Callaway High School – Jocelyn Bailey, Grant Hrupek, Lauryn Johnson, Jasmyn-Rae Ledet, Ava Pandorf, Taylor Ross, Abby Stallbaumer
Chase County High School – Gisselle Acuna Vasquez, Kade Anderson, Brayan Cazares-Enriquez, Kayla Chavira, Joee Clevenger, Keirsten Colton, Peyton Dubas, Aurora Griebel, Madelynn Hanes, Jaiden Hill, Carter Leibbrandt, Kaylie Lotspeich, Lili Marquez, Annika McDaniel, Aliana McNair, Bryn McNair, Krista Meeske, Jerzee Milner, Dawson Mollendor, Stephen Murray, Raissa Nevarez, Colin O'Neil, Grisleydi Ortega, Elizabeth Reeves, Jesusita Ruiz, Yalexa Saenz Najera, McKenzie Vogt
Cozad High School – Oliver Rose
Creek Valley High School – Ella Ningen
Dundy County-Stratton High School – Peter Boyd, Mica Donohue, Alex Englot, Andrew Englot, Corbin Horner, Payton Nelson, Peyton Rife
Eustis-Farnam High School - Natalie Malcom, Ansley Williams
Gering High School – Cerelia Barrios, Kaden Bohnsack, Collin Schwartzkopf, Jacob Van Anne, Tabor Wasson
Gothenburg High School – Trevor Galas
Hayes Center High School – Ashlin Broz, Kyler Cox, Ory Johnson
Hershey High School – Brandy Bode, Michalee Brownawell, Kinley Folchert, Aidan George, Madison Guernsey, Gracie Halouska, Dalaney Kohn, Eva McConnell, Kayla McNeel, Jordyn Messersmith, Elizabeth Schmitt, Tahlia Steinbeck, Jazmyne Swartz, Calie Troyer, Addilyn Wilson
Hitchcock County – Keynan Gaston, Kolyn Gaston, Alaina Haddix, Trent Kisker, Jack McArthur, Drew Scott, Timberly Solko, Landon Tines
Litchfield High School – Brandi Slocum
Maxwell High School – Cindy Copper, Casey Jones, Mataya Stubbs, Deacon Tedder
Maywood High School –Maddie Doyle, Olivia Hansen, Alexis Wood
McCook Senior High School – Alexander Anthony, Charlie Bortner, Josslyn Claflin, Adam Dugger, Janessa Dwyer, Sierra Eschliman, Brynn Hill, Tori Honn, Abigail Johnson, Megan Kotschwar, Carter Larson, Coleton Lentz, Olivia Meixner, Jaci Meyers, Blayzon Mooney, Hayden Norgaard, Ryland Peters, Alexis Quint, Joy Rippen, Jacob Risenhoover, Natalie Roberts, Glenn Ruggles, Christina Schaben, Reagan Shaw, Madison Smith, Conner Snyder, Leah Spencer, Harper Stevens, Weston Walgren, Kennedy Walter, Caleb Wilkinson, Shawna Wilkinson
McPherson County High School – Kinnley Powers
Mullen High School – Whitney Jennings, Clayton Moore
North Platte High School – Kaydence Ackman, James Ady, Isaac Anderson, Isabella Arensdorf, Jenessa Arnold, Thomas Atencio, Bryce Aufrecht, Brooklyn Ayres, Emma Baade, Carli Bales, Samantha Bales, Avery Bergeron, Tristen Beyer, Zarah Blaesi, Haedyn Brauer, Kalee Brosius, Landon Brott, Jordan Buoy, Brealyn Byrns, Jerry Cai, Sierra Cain, Aubrie Charter, Ethan Clang, Trevor Crisman, Laurel Daily, Katie Doucet, Raegan Douglas, Kadence Dowhower, Ella Downey, Emily Epp, Josephina Erb, Kaden Gilbert, David Grandel, Hallie Hamilton, Emily Hansen, Ashlyn Hayes, Ava Hernandez, Karla Hernandez, Jenna Hood, Hunter Hothan, Drue Huntsman, Ross Jacobson, Gabriel Jenny, River Johnston, Abbigail Jones, Ellie Junker, Kendra Kamradt, Carter Kelley, Daytona Kemptar, Caleb Kinkaid, Owen Koehn, Carson LaChapelle, Monica Lane, Kaylie Leibhart, Triniti Lemmer, Quade Lowe, Max Lucas, Trinity Luhring, Breanna Lundgreen, Daniel Manning, Allie Miller, Caden Miller, Tobye Miller, Tatum Montelongo, Karsen Morrison, Gracie Newton, Talea Ochoa, Jaden Ouderkirk, Aaron Parshall, Samantha Parsons, Carly Purdy, McKenzie Putnam, Abel Ramos, Ellie Ramsey, Paxton Robertson, Brock Roblee, Joseph Roeder, Cayden Roehrs, Drue Russell, Oban Sandoval, Ashton Schiel, Alex Schimek, Jules Serrano, Grady Sexson, Natalie Sexson, Daniel Shea, Mia Short, Jacen Smith, Keira Smyth, Branden Snelling, Makenna Snider, Dana Sorenson, Savannah Stefanatz, Robert Stefka, Kinley Stine, Logan Streeter, Taylor Sutherland, Kolten Tilford, Kylee Tilford, Nathan Unger, Abby VanOverbeke, Isabel Vasquez, Emily Ward, Anastazia Weir, Michaela Whipple, Morgan White, Uriel Wiezorek, Harley Yenni, Abbi Zeller
North Platte St. Pat's – Kirstin Brandt, Andrew Brosius, Halley Childears, Joshua Davies, Olivia Dimas, Mathew Ekdahl, Seth Engler, Kailee Foust, Michaela Giebler, Dakota Guthrie, Tonja Heirigs, Casey Jett, William Moats, Megan Montgomery, Matthew Phelps, Olivia Phillips, Mae Siegel
Ogallala High School – Allison Beamon, Ella Bush, Skylar Craig, Derek Fosbinder, Evan Jones, Payton Kieckhafer, Tayden Kirchner, Colton Knispel, Cedric Knudsen, Mason Knudsen, Jameson Krab, Tallulah McKeag, Caleb Most, Maxwell Mueller, Alexa Noyes, Thomas Perrin, Adrian Russell-Graves, Ian Shaw, Ryder Smith, Logan Stephens, Cole Stokey, Caprice Svanda, Elizabeth Swanson, Dayna Ullrich
Paxton High School – Jayden Gartner, Jacob Holzfaster
Perkins County High School – Meredith Gloy, Johan Mireles, Dayami Ruiz, Gavin Smith, Mackayla Wallin, Brient Wood
Sandhills High School – Andrew Furrow, Emily Leach, Taylor Weber, Colinn Winkelbauer
Sargent High School – Rileigh Beran, Kathryn Folkers, Tera Horky, Janessa Kettleborough, Alexis Mauler, Slate Micheel, Elsie Ottun, Rusty Oxford, Garett Schneider, Eberlie Selko, Paige Smith, Clare Young
Southwest High School – Caylin Barnett, Cole Barnett, Avery Broomfield, Delaney Critchfield, Kiana Martin, Bailey Truksa
Stapleton Public School – Steven Cain, Brent Charlton, Tad Dimmitt, Citori Kramer, Lindsay Newman, Jaxton Starr
Sutherland High School – McKenna Bliss, Chandler Books, Lacey Brunner, Maddie Carr, Kellan Copeland, Taylor Dorram, Harmon Johnsen, Cole Kerner, Abby McConnell, Lauren Nelson, Anna Peterka, Cloee Petersen, Cydnie Wilson
Thedford High School – Tenley Rasmussen
Valentine High School – Ashlee Bacon, Mekallyn Bancroft, Taylor Battershaw, Saylor Biltoft, Hanna Bitner, Jaycie Cox, Lainey Egelhoff, McKenna Elliott, James Holmes, Bryan Keller, Austyn Kieborz, Armani Koltz, Connor Kreutner, Cayden Lamb, Jack Lancaster, Ashton Lurz, Lee Major, Malika Monroe, Logan Muirhead, Jackson Ravenscroft, Taycee Reimers, Sheldyn Rodgers, Gavin Sandoz, Alyssa Schubauer, Cole Simon, Ethan Sprenger, Gracey Taylor, Kadon Wenig, Gilbert Witte, Logan Witte, James Woodraska
Wallace High School – Karlie Finley, Emma Matson, Trey Robertson, Angelica Vazquez, Anna Vote
Wauneta-Palisade High School – Chase Bryant, Chloe Stehno
Additionally, homeschooled student Charlotte Hajda, of Broken Bow, and Lu Beel, of North Platte, who earned a GED, will also receive honor cords.
---