Ortiz wins NPCC hood decorating contest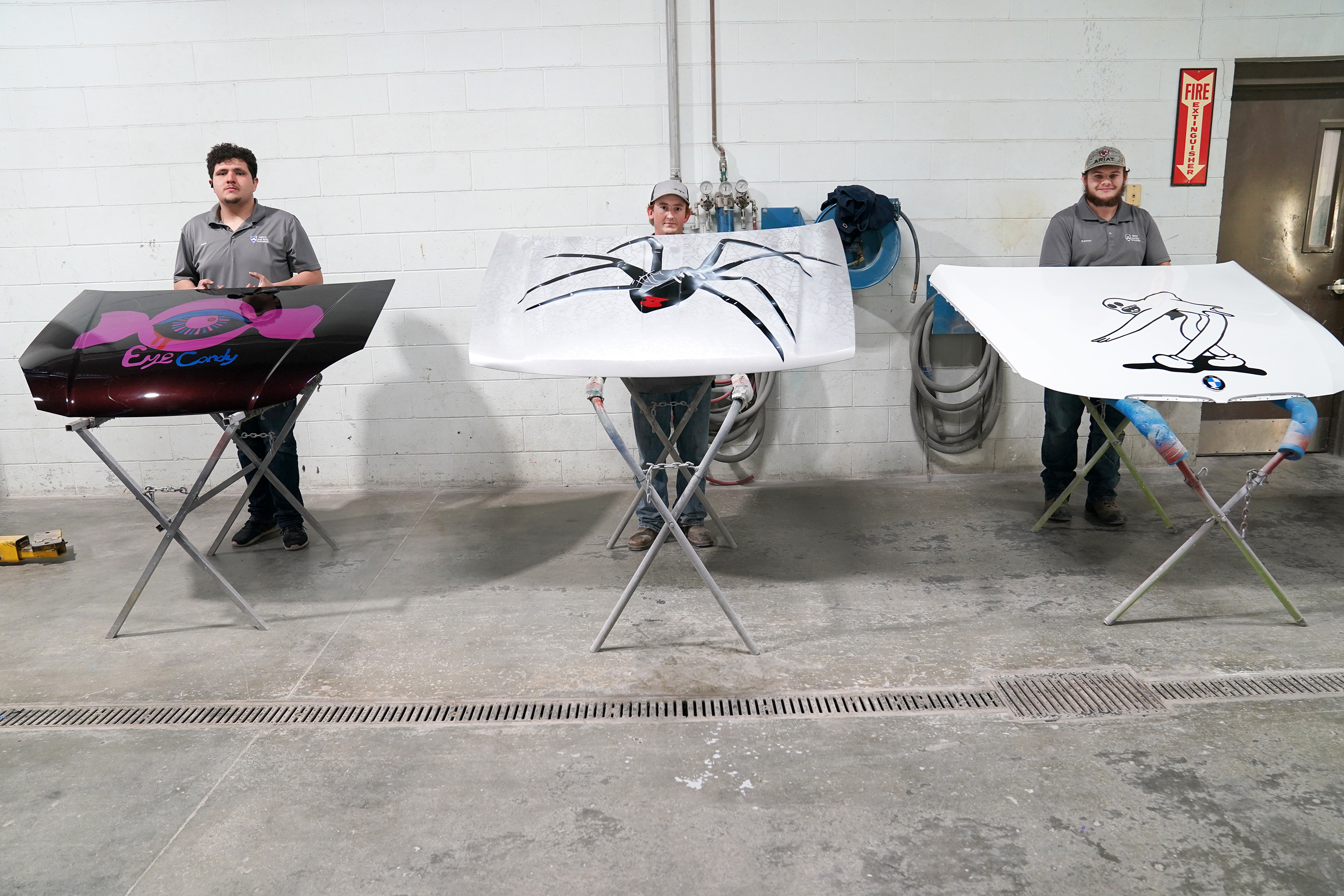 Wednesday, November 9, 2022
Isaac Ortiz, of Lexington; Connor Burns, of Thedford and Kennen Robinson, of David City, hold up their Auto Body projects at North Platte Community College Wednesday afternoon.
The students placed first, second and third, respectively, in the college's annual hood decorating contest.
The competition provided students in the Auto Body Technology program with the opportunity to learn basic collision repair skills.
The students were given the challenge of repairing and repainting damaged vehicle hoods. Their work was then voted on by students and instructors in NPCC's other applied technology programs.
Prizes were sponsored by LKQ Corporation. They included a paint gun set, sanding block package and infrared thermometer.
---