Hormel Youth Competition presentations Saturday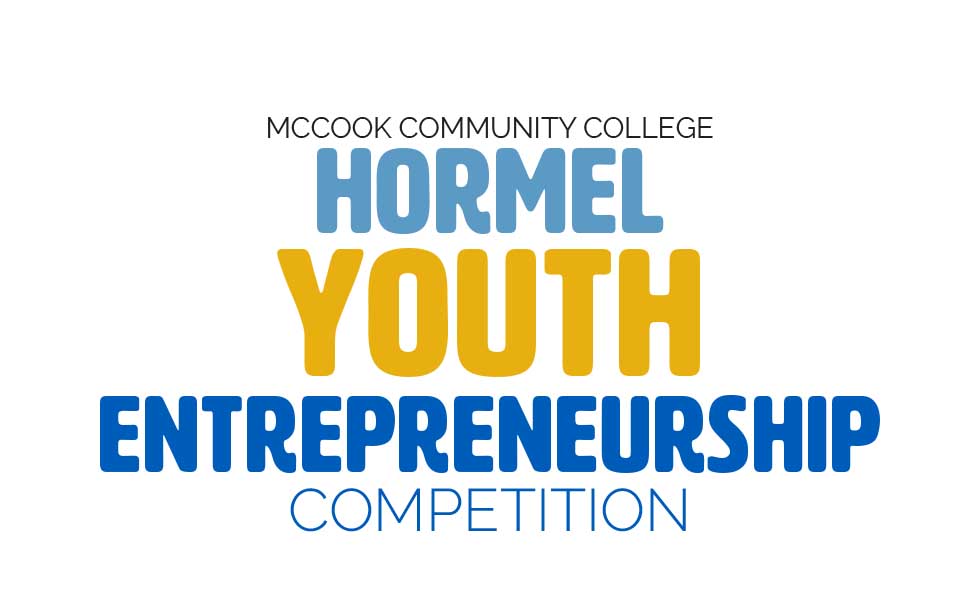 Tuesday, September 14, 2021
McCook Community College is hosting the 2021 Hormel Youth Entrepreneurship Camp competition Saturday, Sept. 18.
Four participants made it through the application process and are scheduled to make their presentations starting at 1 p.m. in McMillen Hall, room 213.
Saturday's schedule for the four finalists includes:
1 p.m. - Morgan Peterson, (Imperial), ImpERFECT Confections
1:30 p.m. - Quincy Long (McCook), Strawberry Frog Stickers
2 p.m. - Kailynn Rodewald, (McCook) Sweet & Sassy Cakes and Cupcakes
2:30 p.m. - Ethan Graff, (McCook) Nebraska Pizza Company
These students' business plans will include background on how and why this business was chosen, a cost analysis including assets and expenditures, projected costs and revenue, examples of marketing and plans for what any money would be used for.
Immediately following the presentations, judges will adjourn to choose a first, second, and third place winner.
A short presentation/reception will follow at which time the announcement will be made. Prizes are $5,000 for first place, $2,500 for second place, and $1,500 for third place $1,500.
Winners will be asked to participate in the Nebraska Community Foundation's annual training and banquet in McCook on November 17-18, since prize money for the youth entrepreneurship program derived from NCF youth engagement grant.
---