"Hydrate Our Heroes" campaign yields more than 1,000 cases of water/Gatorade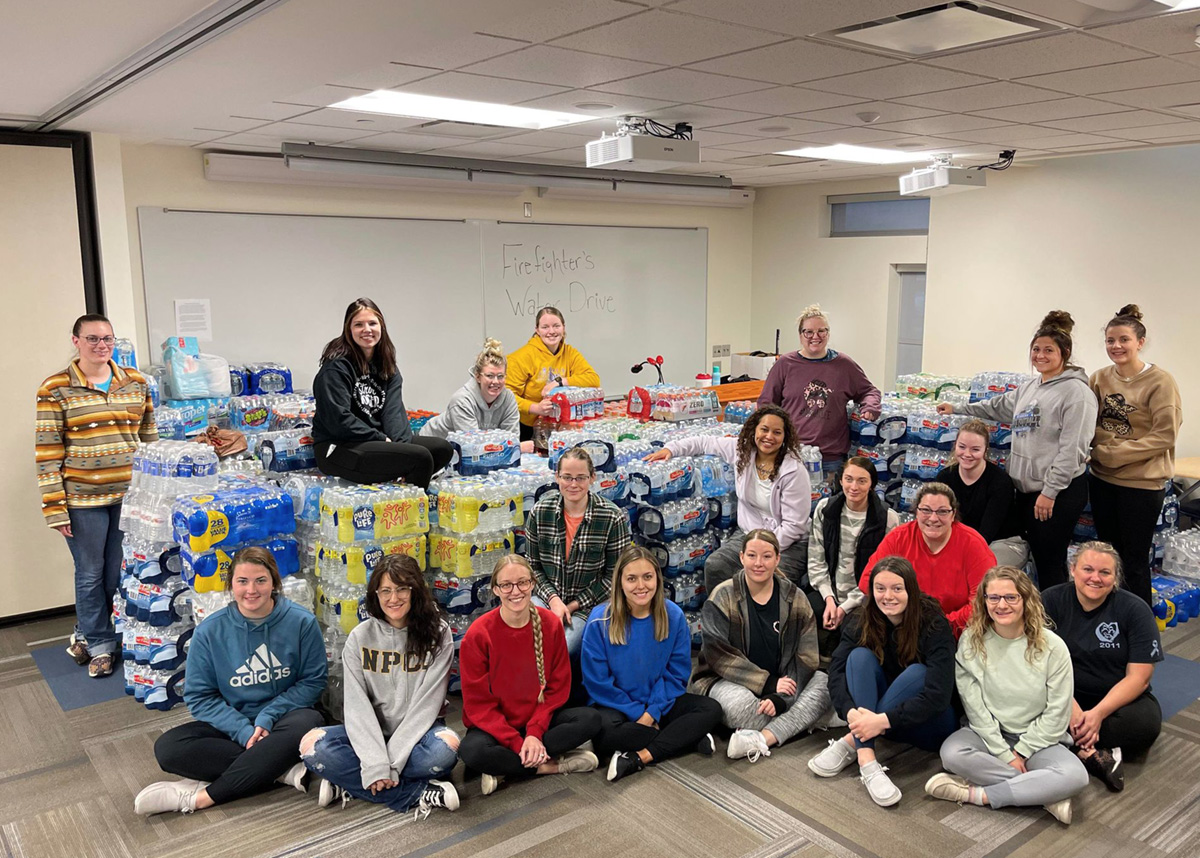 Tuesday, May 10, 2022
First-year RN and LPN nursing students at Mid-Plains Community College gather around cases of water and Gatorade they collected during their Hydrate Our Heroes campaign.
The drive was organized by MPCC's chapters of the Nebraska State Student Nurses Association and the Licensed Practical Nurse Association of Nebraska to replenish depleted supplies at area fire departments.
Approximately 1,150 cases of water and Gatorade were collected along with several hundred dollars to purchase more.
The donations were distributed to the North Platte Fire Department and 12 surrounding volunteer fire departments.
---