NPCC Health and Science Center to include state-of-the-art immersion room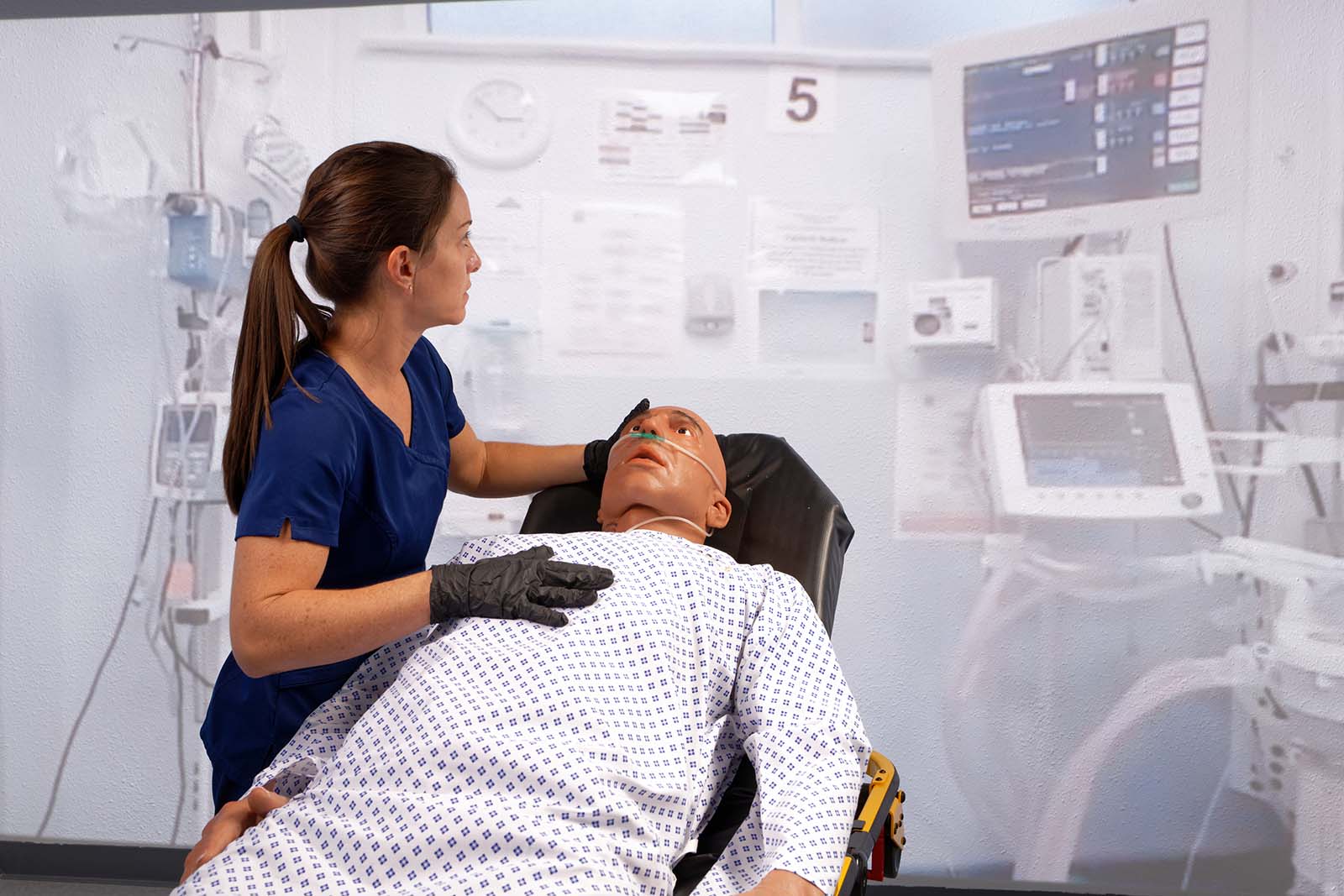 Thursday, July 20, 2023
A new immersion room being constructed as part of North Platte Community College's Health and Science Center expansion project will use state-of-the-art technology to create engaging, interactive virtual training environments. (Photo courtesy of Echo Healthcare.)
An immersion room located inside North Platte Community College's newly expanded Health and Science Center will take learning to another level this fall.
Instructors will be able to use state-of-the-art technology in the room to enhance education and training through engaging virtual environments.
"This technology will help all of our students be better prepared for real life situations prior to exposure when a person's life is on the line," said Alex McConnell, Emergency Medical Services and CPR coordinator.
The room, outfitted with an Echo Healthcare Immersive Interactive system, can provide realistic and safe education and training for multiple areas of study.
The system's 360-degree camera, surround sound capability and scent vent ensure simulated environments are fully engaging through sight, sound, touch and smell and are as close to the real thing as possible.
"The room has walls that are 14x14x14 so images can be projected onto the floor, walls and ceiling for a full immersion experience," McConnell said. "The students will be able to run through realistic scenarios without having to just rely on their imaginations."
Because the use of goggles and headsets isn't required, multiple people and groups can participate in the trainings at the same time.
The system came with an expansive library of clinically validated virtual scenarios, including clinical, nursing, EMS and allied health environments. Labs will be tailored for each program's needs, supporting various branches of crucial healthcare fields.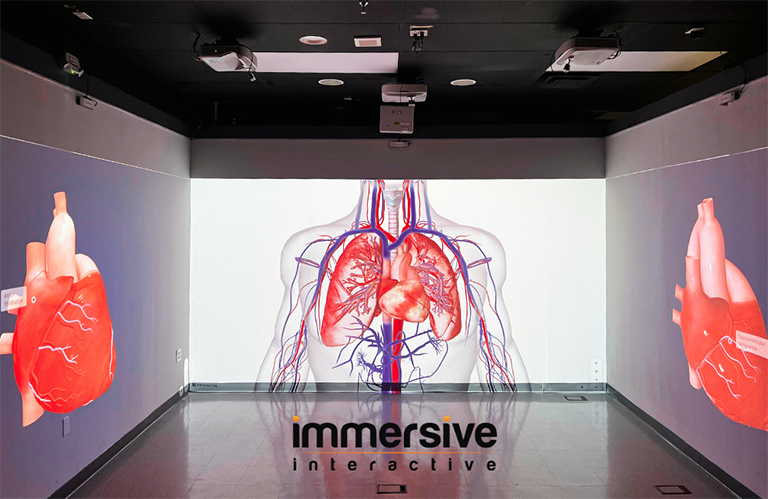 (Photo courtesy of Echo Healthcare.)
"In addition to all of the benefits provided to our health occupations students, the technology will also be great for tours," said McConnell. "We can create a virtual interactive tour of the community campuses as well as develop fun experiences for prospective students. There will be opportunities for them to play interactive games and experience other simulated activities. The options are only limited to our imaginations."
The approximately $103,000 cost of the immersion room was covered by a grant from the Nebraska Department of Health and Human Services Emergency Medical Services Program. NPCC was selected for the grant based on its location and ability to serve a large population of students.
---