MPCC Rodeo Team off and running in second half of season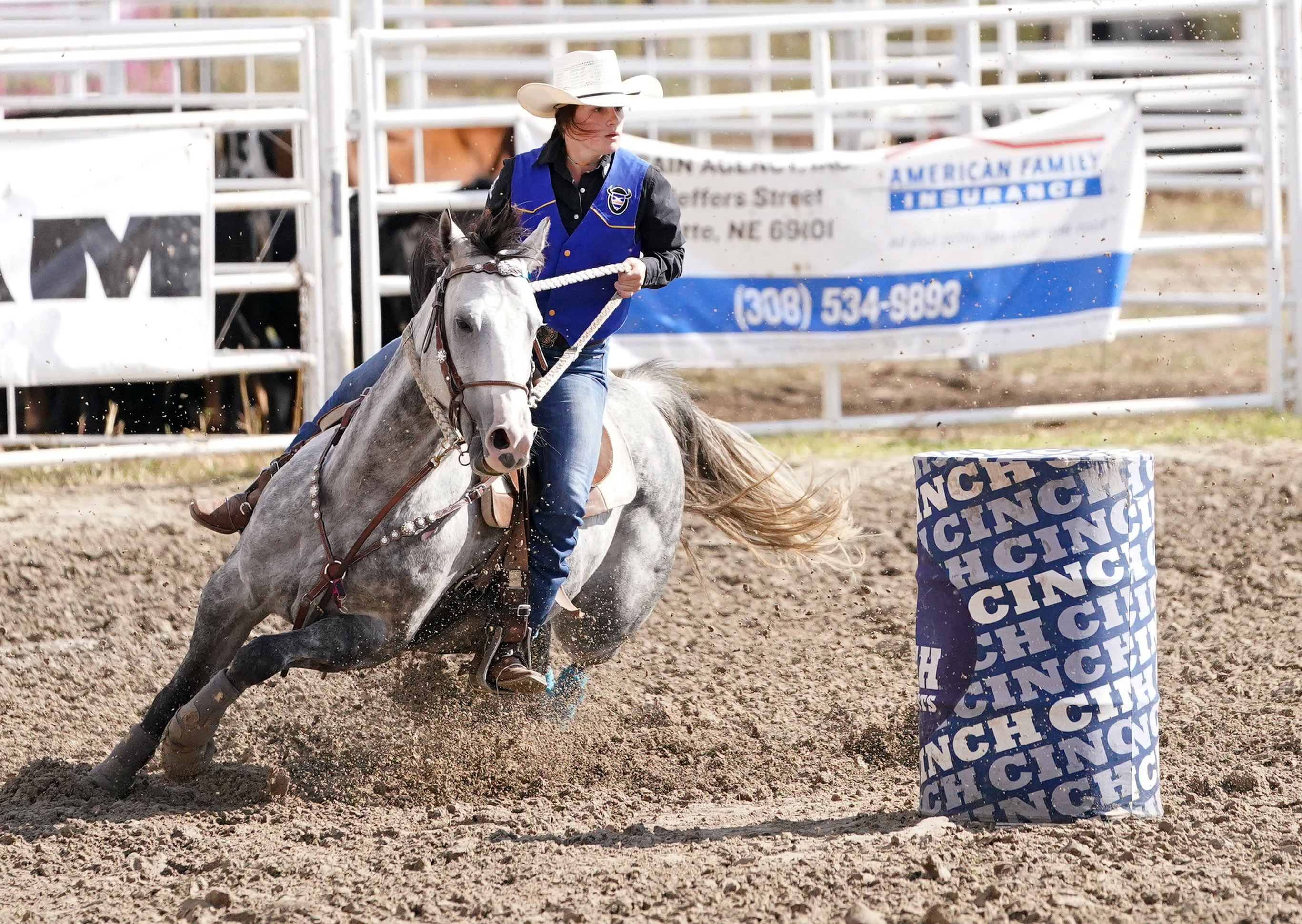 Monday, April 3, 2023
The Mid-Plains Community College Rodeo Team started the second half of its season off on a high note in Brookings, S.D. over the weekend.
The team sent 11 back to the short round Saturday in the South Dakota State University Jackrabbit Stampede.
Kaden Wooters finished second in the steer wrestling average while his teammate, Dalton Kunkee, came in sixth.
Team ropers Madison McGee and Conner Schutz advanced to the third-place spots in both the short round and the average.
Jace Richter, Barrett Schlieker and Rex Day, were seventh, eighth and ninth, respectively, in the tie-down roping average.
In the roughstock events, DJ Martian took a third-place average finish in the saddle bronc riding.
Maggie Underhill's 13.15 second barrel run was enough to tie her for second and third in the short go and helped her split third and fourth in the average.
"I'm proud of our athletes who took some top finishes this weekend by going out and getting the clock stopped," said Wyatt Clark, MPCC Rodeo Team timed event coach. "It was great to see Kaden and Maggie advance themselves in the regional standings. We had some runs that didn't go our way this weekend, and we've got two weeks to heal up, make some changes if needed and refocus on execution and consistency for the four remaining regional rodeos."
The Great Plains Region that MPCC is a part of will take another brief break from competitions until the end of the month. The next rodeo Mid-Plains will enter will be the Iowa State University Cyclone Stampede April 21-22 in Ames, Iowa.
---