Rogers recognized as Nursing Student of the Month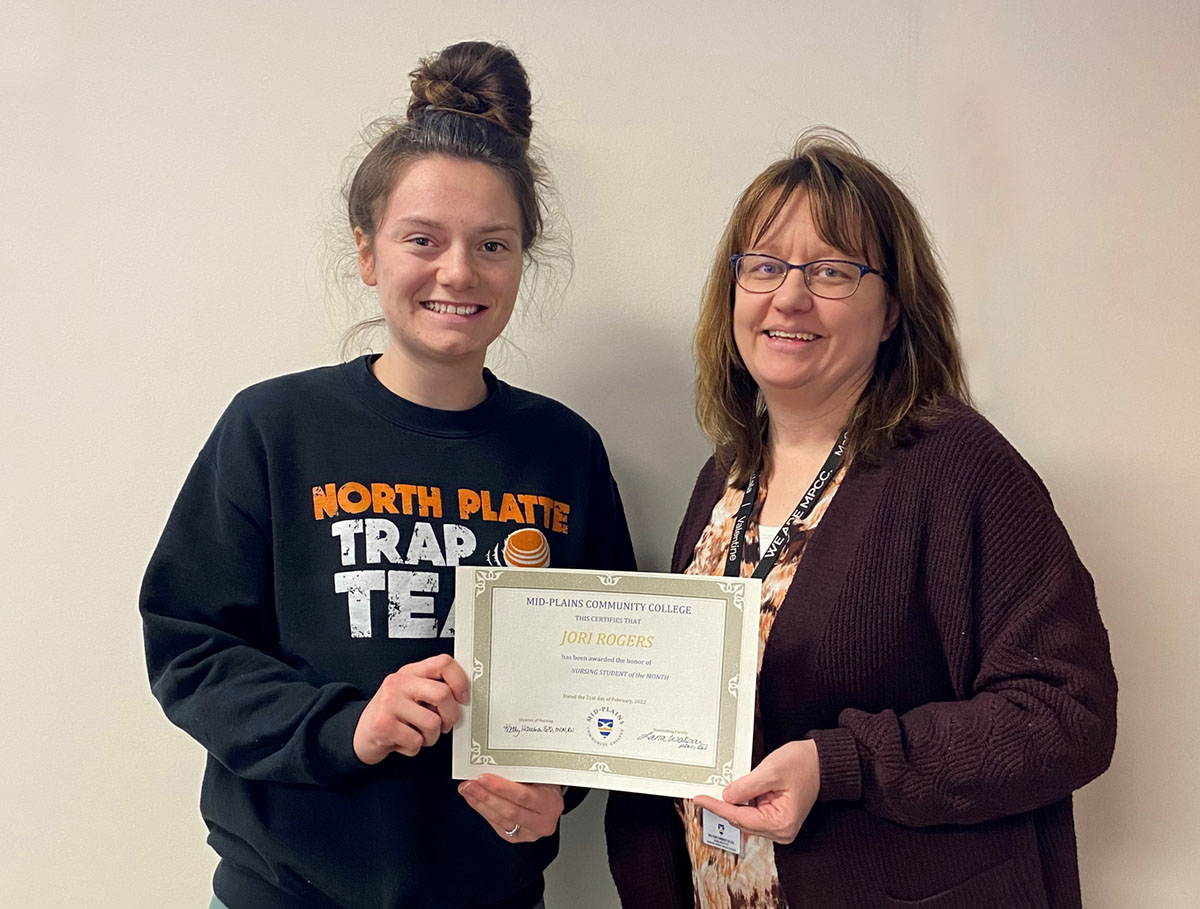 Monday, February 28, 2022
Jori Rogers, of North Platte, has been named Nursing Student of the Month for February at Mid-Plains Community College.
Rogers graduated from North Platte High School in 2020 and is currently enrolled in the Associate Degree Nursing program at MPCC.
"Jori has excellent grades," said Nurse Educator Lindsay Schwartz. "She always has a positive attitude in class and is an excited and willing participant in the classroom."
Nurse Educator Lana Albrecht-Watson echoed those sentiments.
"Academically, Jori stands out as a strong, capable student with the highest overall grade in the entire Health Concepts II class, the highest math grade and the highest quiz grades overall," said Albrecht-Watson. "Jori does well in clinical and is a team player. She is pleasant, kind and participates actively in group discussions – pushing others to do better."
Rogers said she chose to attend MPCC in North Platte because its location allowed her to stay in her hometown, close to family.
"I love the instructors at MPCC," Rogers said. "They care for their students and their success. They have taught me to be confident in my work. Overall, MPCC has pushed me to be a better student and person."
Rogers is on track to graduate from Mid-Plains in May of 2023. Her long-term goals are to earn a Bachelor of Science in Nursing degree and become a labor and delivery nurse.
Outside of school, Rogers enjoys running and traveling. Her father is Justin Rogers, of North Platte, and her mother, Jennifer Baumert, resides in Fredrick, Colo.
---