Betts recognized for exemplary customer service at NPCC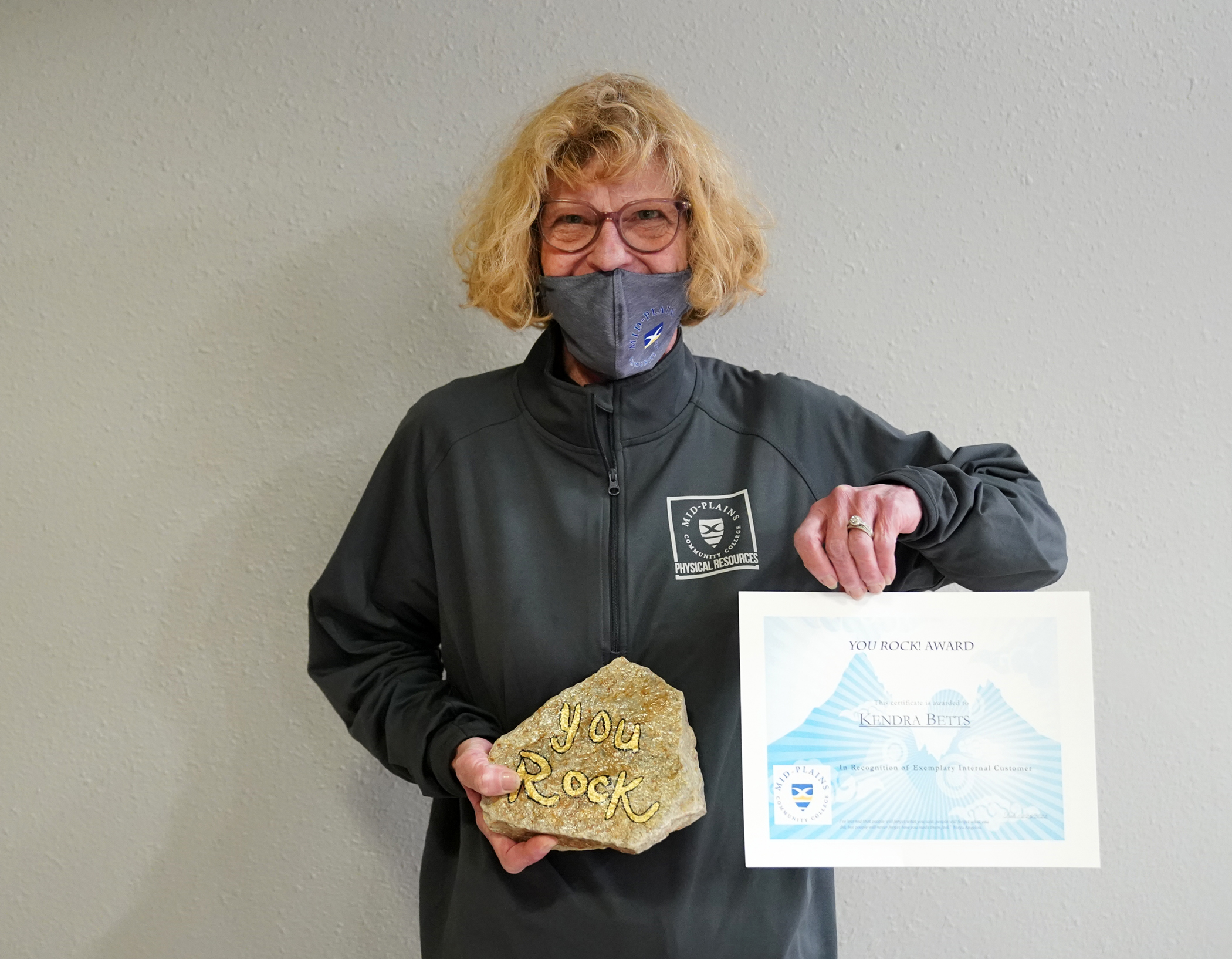 Wednesday, January 26, 2022
Kendra Betts, of Hershey, has been honored with a You Rock Award from North Platte Community College. The award is given to college employees who demonstrate exemplary internal customer service.
Betts is a custodian on the NPCC South Campus. She was nominated by the college's Business and Community Education department following a meeting NPCC hosted for the University of Nebraska–Lincoln on Jan 6.
"We had to change the set-up time for the event to accommodate UNL," Betts' nomination letter reads. "Kendra was very flexible and helped us with our changes. She went above and beyond to make sure our event was a success. Kendra opened extra rooms for us and got us a sign-up table. She had to stop burnishing her floor to assist us. The event had some extra demands on our end, but she made sure everything worked smoothly and did it with a smile."
Betts was recognized Wednesday afternoon in the South Campus fireplace area, surrounded by her colleagues. She received a certificate and commemorative rock for her efforts.
---