Modern Woodmen team up with MCC for brain health project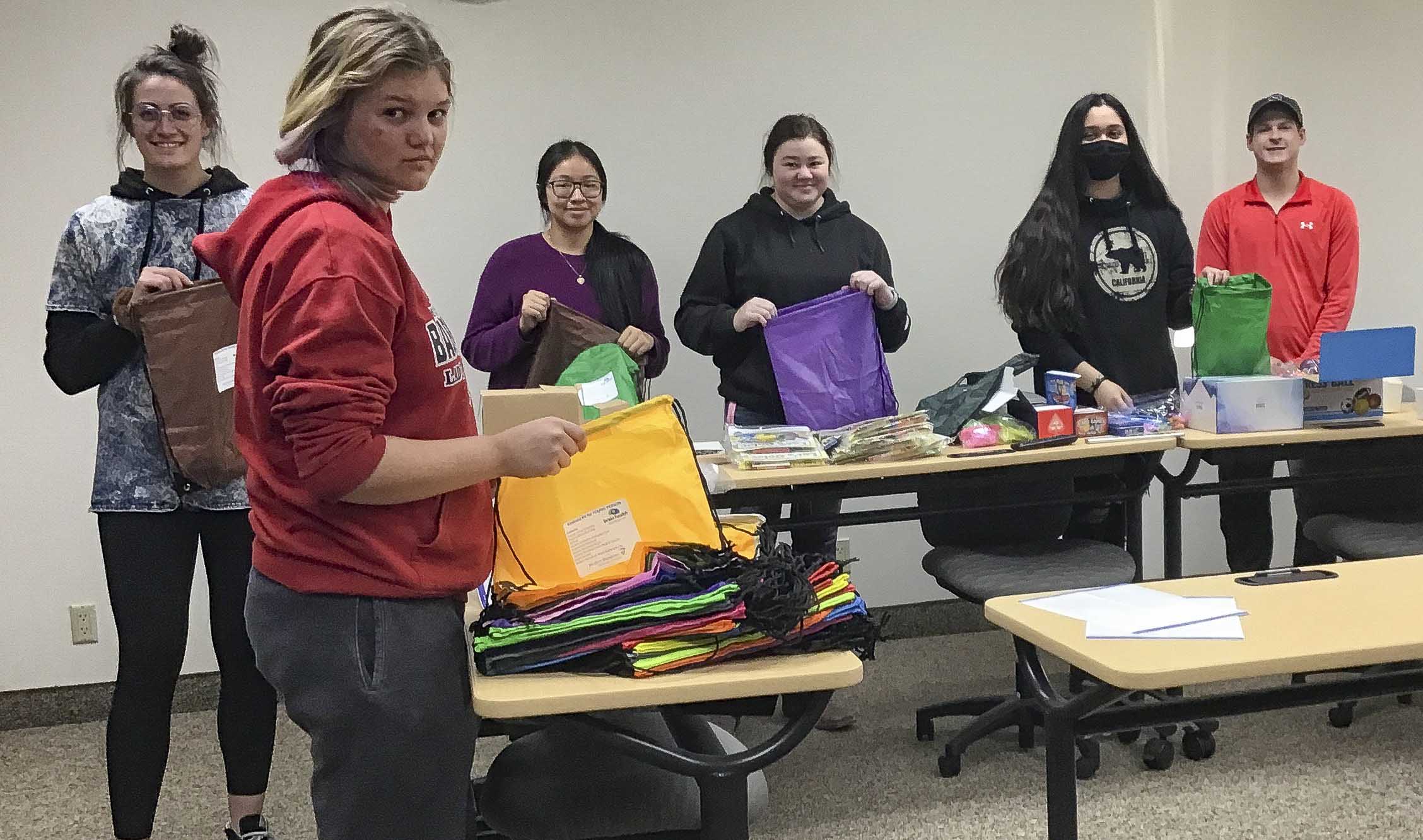 Monday, February 21, 2022
Local Modern Woodmen of America members along with support from McCook Community College students, helped make brain health a priority at Saturday's final regular season basketball games in the Peter and Dolores Graff Events Center.
Last week MCC students assembled kindness kits containing a variety of items: hot chocolate, positive chips, earbuds, notebooks, pencils, coloring books, games, stress relievers, bookmarks, magnets and water bottles. Those kits were distributed members of community through a display set up during Saturday's games.
Modern Woodmen's "Brain Health: Keep It Top of Mind" campaign is a nationwide initiative focusing on different ways to promote brain and mental health in the community each quarter – in February, donating kindness kits; in May, educating members and the community; in August, raising funds for organizations or individuals in need; and in October, honoring those who raise awareness of brain health.
---