MPCC Rodeo Team members awarded $1,000 scholarships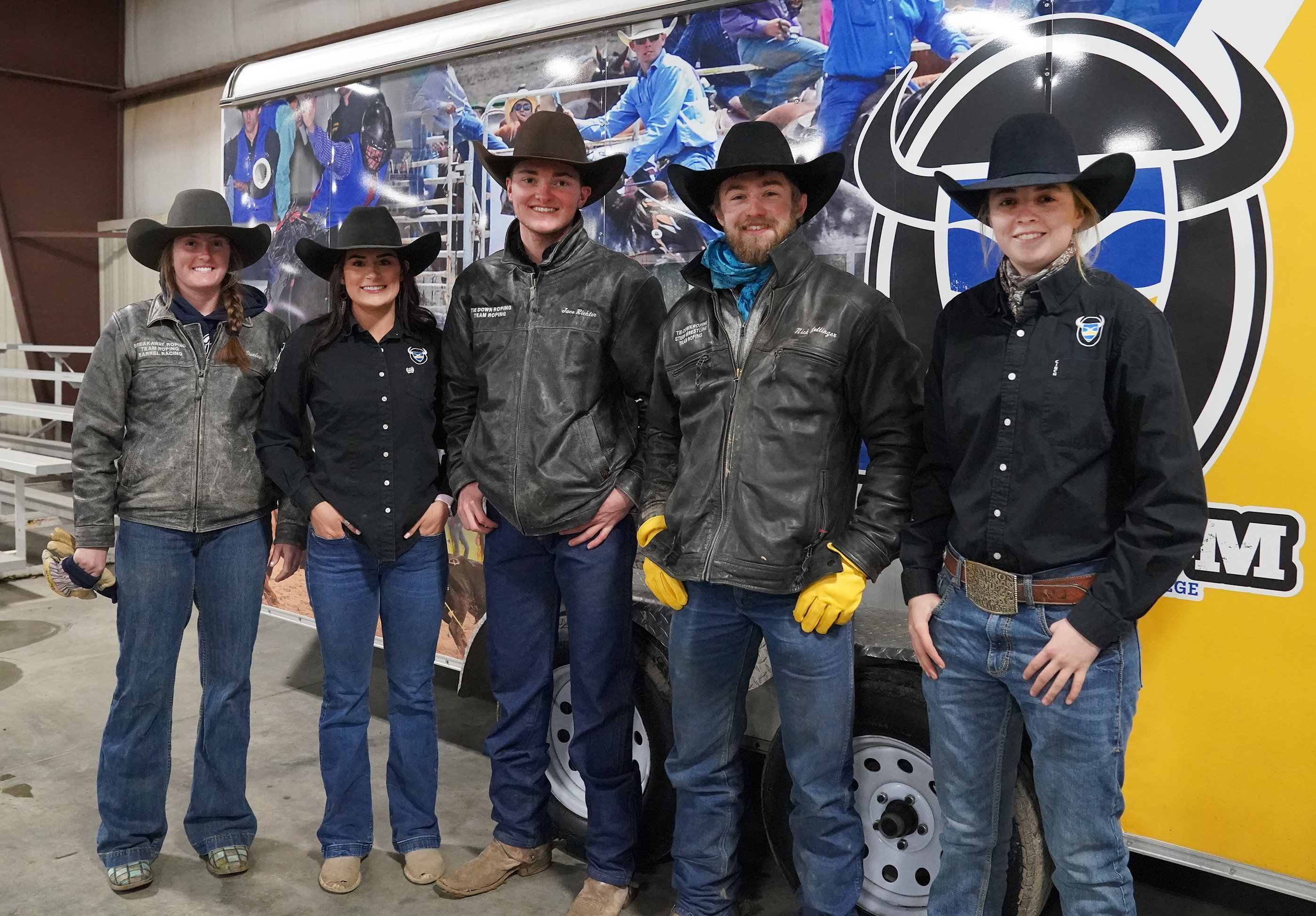 Monday, March 13, 2023
Five members of the Mid-Plains Community College Rodeo Team have been awarded $1,000 scholarships from the Kiplinger Foundation.
The members are: Jace Richter, of Ogallala; Kalyn Nielsen, of Verdigre; Maggie Underhill, of Hill City, Kan.; Nick Rettinger, of Amidon, N.D. and Sydney Dunlap, of Kylertown, Pa.
The athletes were recognized Saturday night during the team's annual spring fundraiser rodeo at the Kiplinger Arena in McCook.
Scholarship selection was based upon fall semester GPA, a written essay, input from the rodeo team coaches and the Red Willow County fair board manager's recommendation.
"I'm very proud of our recipients of the 2023 Tom and Alice Kiplinger Foundation Scholarship," said Wyatt Clark, MPCC Rodeo Team timed event coach. "Jiles Bowman, fair board manager, and I both agreed these five are deserving based on their hard work and team leadership. Their GPAs reflect these positive traits also."
---