"Laughing at Shakespeare" opens Wednesday at NPCC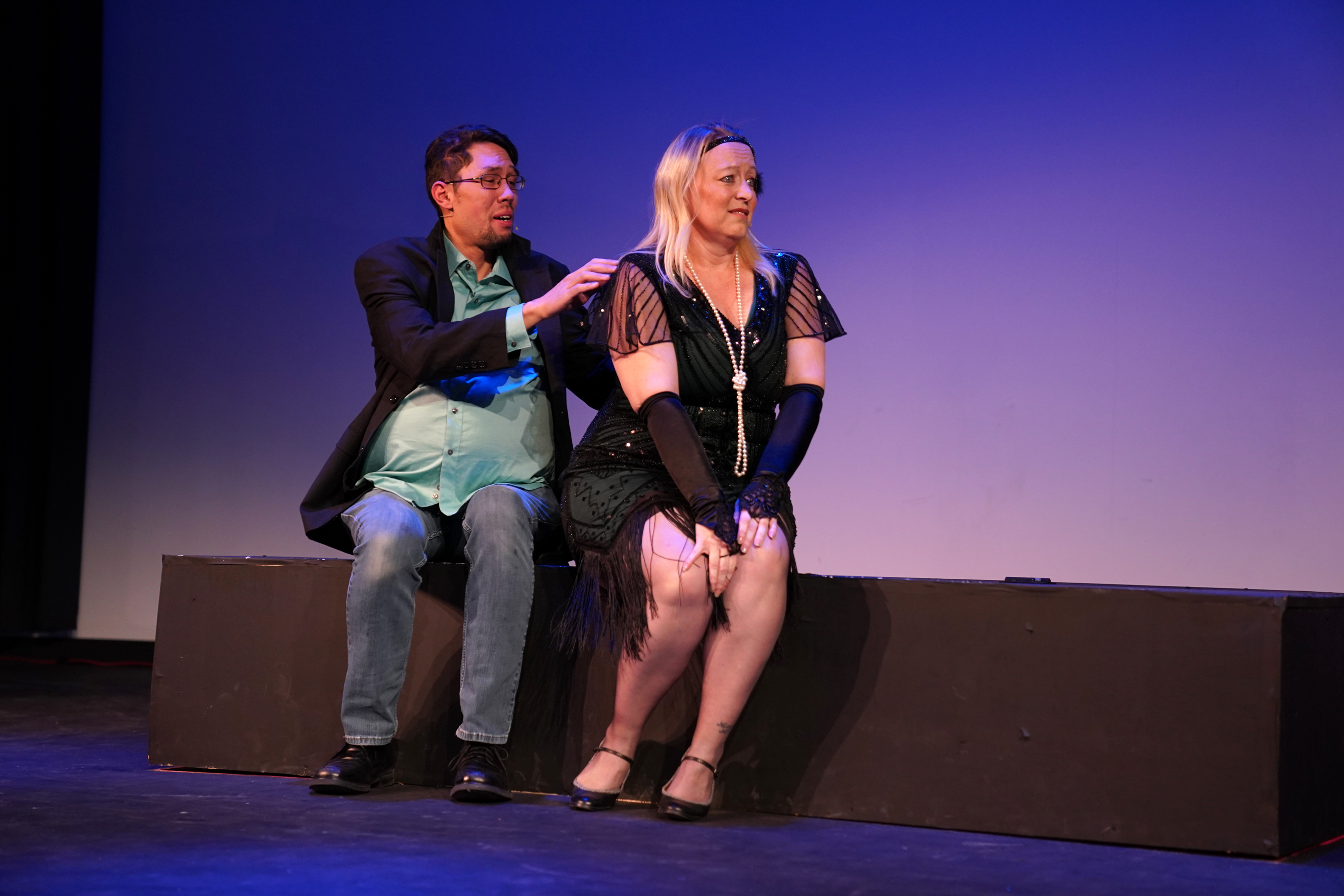 Monday, April 18, 2022
Makana Ronquillio and Tia San Miguel act out a scene from "Laughing at Shakespeare" during dress rehearsal Friday at North Platte Community College.
The play opens Wednesday and continues through Saturday at 7:30 p.m. each night in NPCC's McDonald-Belton Theater.
Performances will feature scenes from 11 plays by English poet, playwright and actor William Shakespeare. They are open to the public.
Admission is $5 per person. NPCC students, faculty and staff will be admitted free with their college-issued IDs.
Cast:
Tia San Miguel
Bea Webster
Makana Ronquillio
Lisselle Lucas
Wendi Galvan
George Haws
Dominic Hatch
Bella Harwager
Behind the scenes:
Ritch Galvan – Director
Emme Lucas – Stage Manager
Evie Lucas – Assistant Stage Manager
---