NPCC Theater to present "Laughing at Shakespeare"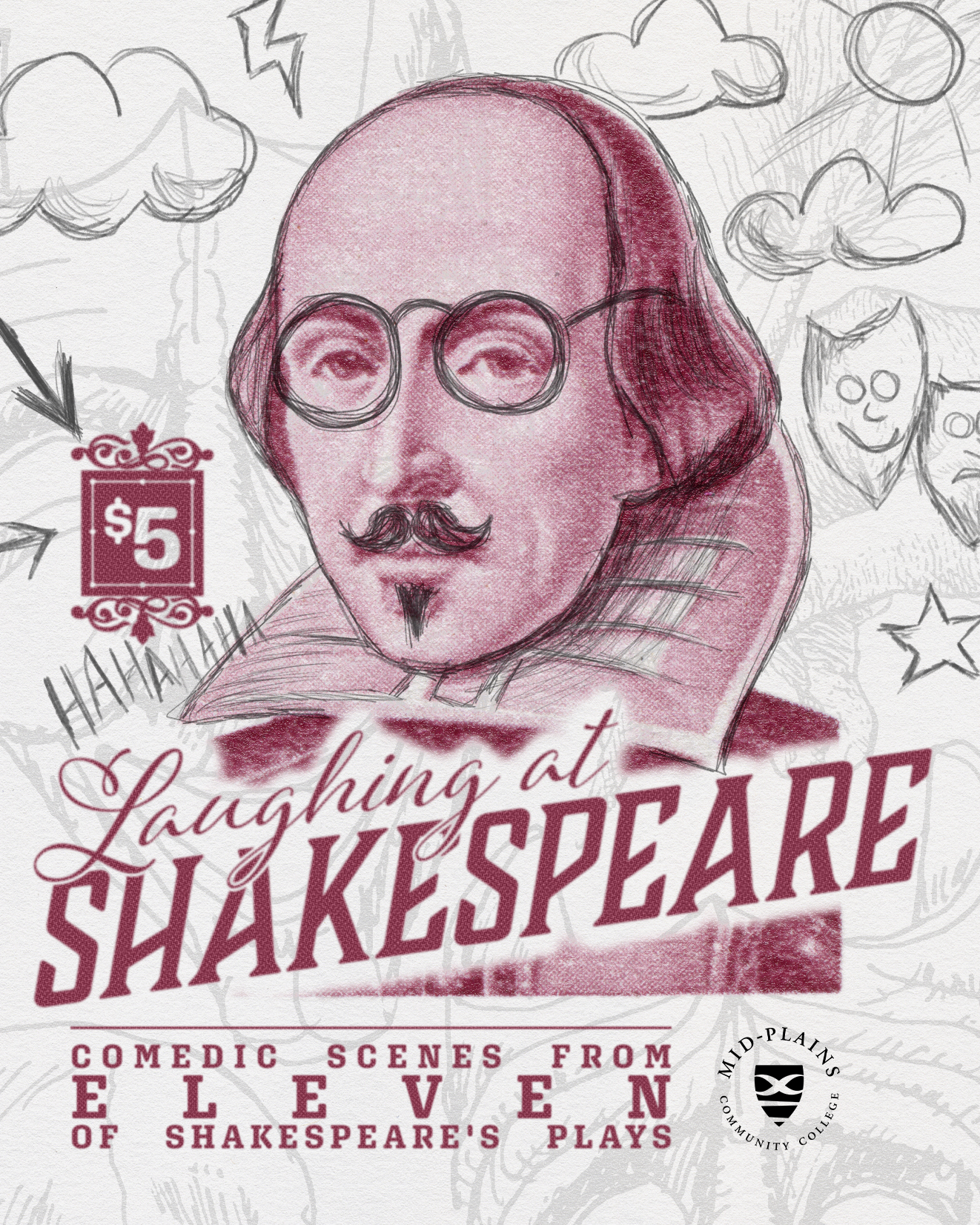 Thursday, March 31, 2022
The North Platte Community College Theater department will present "Laughing at Shakespeare" for its spring production.
Performances will feature scenes from 11 plays by English poet, playwright and actor William Shakespeare. Those are:
"The Merry Wives of Windsor"
"Two Gentlemen of Verona"
"The Taming of the Shrew"
"A Midsummer Night's Dream"
Performances are open to the public. They will begin at 7:30 p.m. April 20-23 in the McDonald-Belton Theater on the NPCC South Campus, 601 W. State Farm Rd.
Admission is $5 per person. NPCC students, faculty and staff will be admitted free with their college-issued IDs.
---