MCC students invite public to suicide prevention/awareness event May 3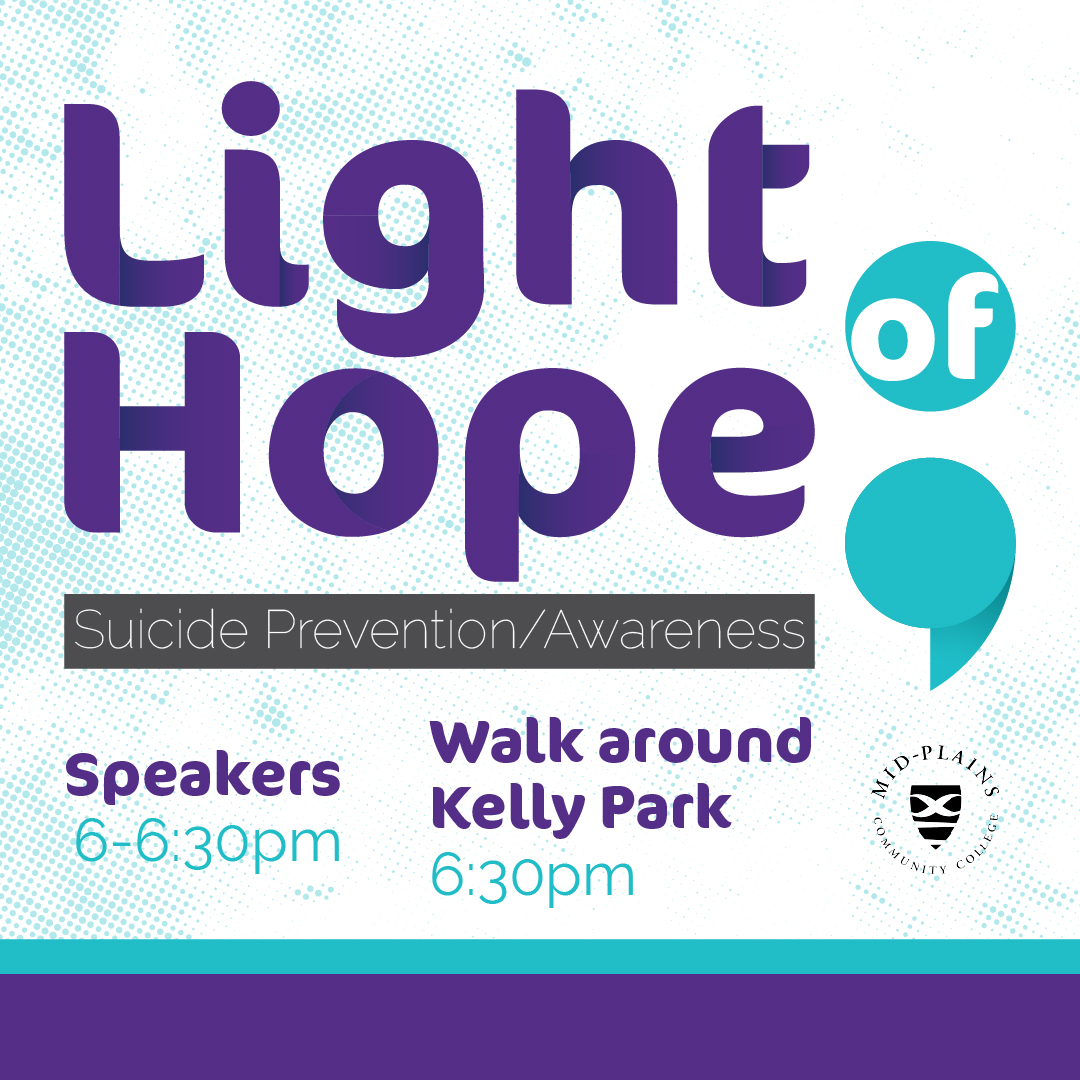 Thursday, April 28, 2022
The McCook Community College Social Justice Group is planning a suicide prevention/awareness event, "Light of Hope" May 3 on campus from 5-7 p.m. The American Foundation for Suicide Prevention is helping organize the event, with speakers.
Students will gather at 5 p.m. for an evening barbecue at the upper shelter of Kelly Park between the pool and the Peter and Dolores Graff Events Center. Members of the community are invited to join in at 6 p.m. for a series of speakers and at 6:30 p.m. there will be remembrance/walk around Kelley Park ending in an arch of lights and some free ice cream sandwiches.
Please consider joining with MCC students in the walk which symbolizes coming together to see light in the darkness that is felt by many who experience the effects of suicide. Everyone in the community is welcome to attend.
Organizers plan to be finished before 7 p.m. so anyone who is interested, can attend the MCC Spring Concert at the Weeth Theater at 7 p.m.
---