Mid-Plains LPN students earn 100 percent NCLEX pass rate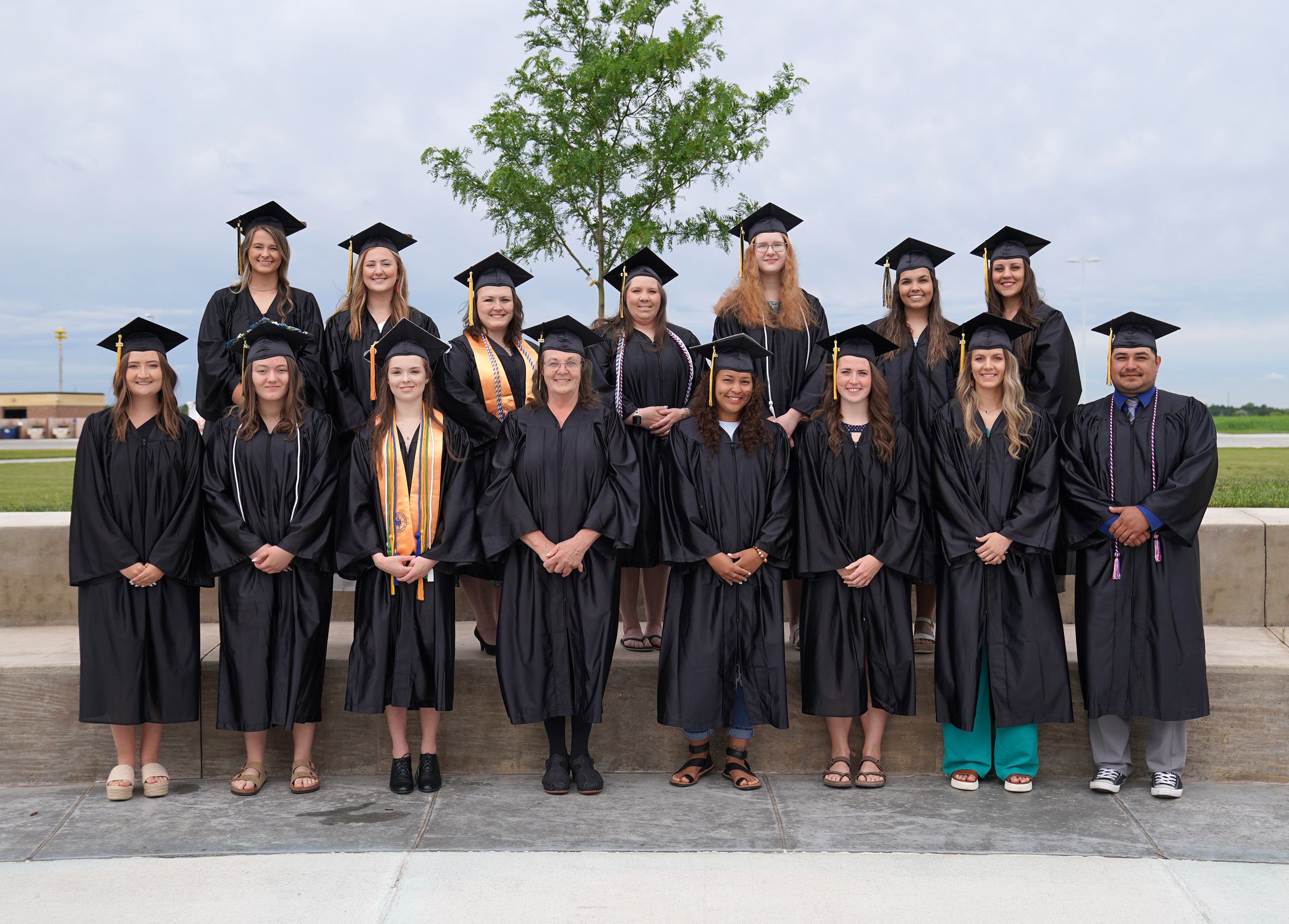 Friday, September 22, 2023
The 2023 class of Mid-Plains Community College Licensed Practical Nursing students has achieved a 100 percent pass rate on the NCLEX-PN exams.
The class consists of the following graduates:
Ainsworth - Colleen (Renee) Anderson, Sydney Lane
McCook – Kariah Castle, Nicole Dewey, Kimberly Neises
North Platte - Isabella Arizona, Hannah Cook, Brittney Douglass, Josie Keck, Jaylen Schledewitz, Rickie Sellers, Jada-Mae Wheeler
Sutherland – David Martinez
Wauneta – Katelyn Thompson
"I cannot be prouder of our nursing students," said Dr. Kathy Harrison, MPCC director of nursing. "This is a major accomplishment for the students, our faculty and the college. The faculty have worked hard to get these students where they need to be, and the students put a lot of hours in studying to attain this achievement."
The NCLEX exam tests the competency of nursing school graduates in the U.S. and Canada, according to the National Council of State Boards of Nursing, which develops the exam. Its purpose is to determine if a graduate can safely begin practice as an entry level nurse.
The exam tests application and analysis using the knowledge grads learned in college and also tests their abilities to think critically and make informed decisions.
The LPN news follows on the heels of an announcement last month that the 2023 MPCC Associate Degree Nursing students also achieved the milestone.
It's the first time in the college's records that both ADN and LPN students from Mid-Plains have received a 100 percent pass rate in the same year.
"I am so incredibly proud of our LPN students for their hard work in achieving a 100 percent pass rate on their recent NCLEX exam," said Dr. Jody Tomanek, vice president of Academic Affairs and NPCC. "The faculty have worked hard to educate our students to get them to this point, and I thank them for their hard work as well."
---