Reeser selected as HVAC/R "Head of the Class"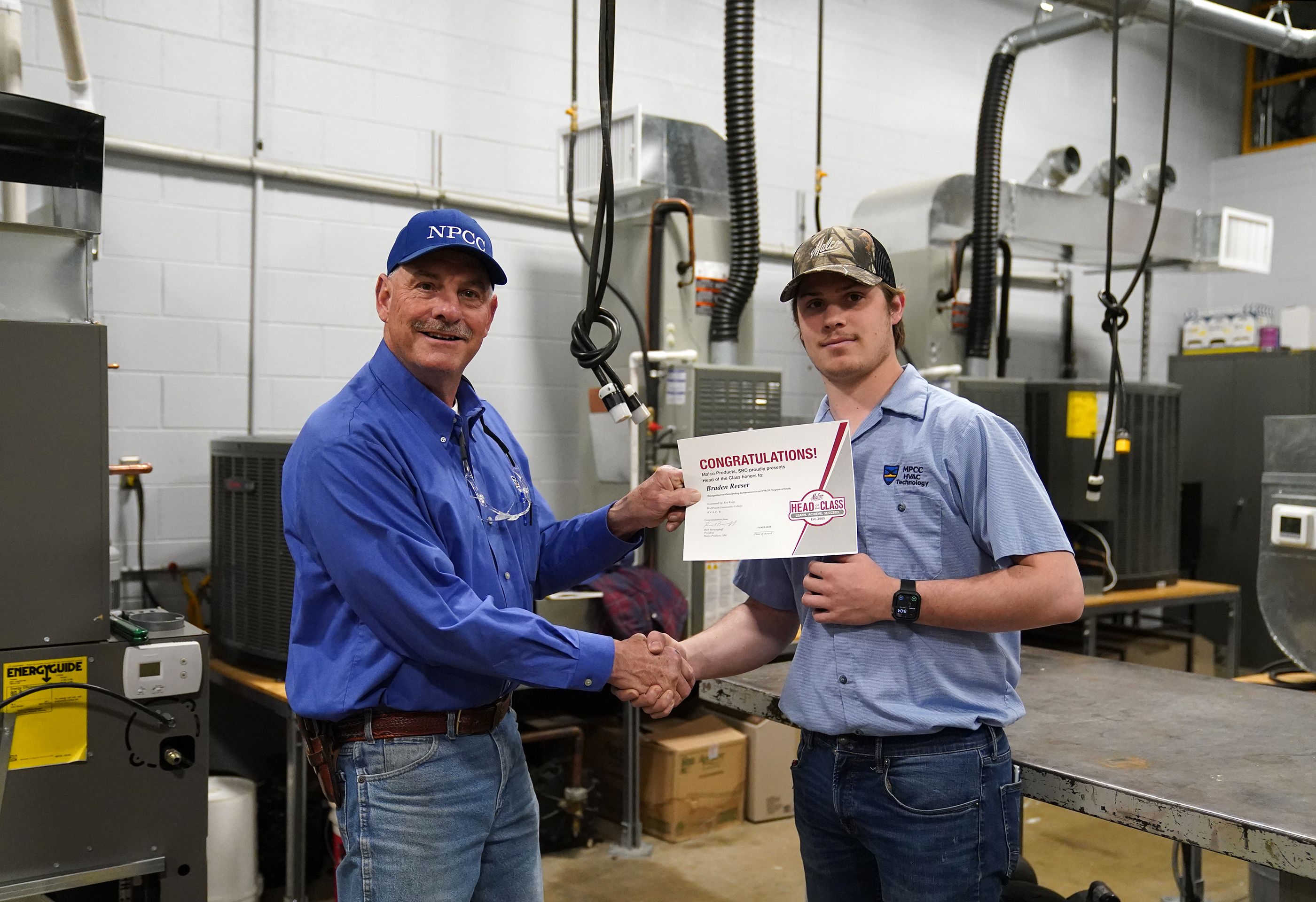 Tuesday, April 4, 2023
Rex Kemp, heating, ventilation, air conditioning and refrigeration instructor at North Platte Community College, presents HVAC/R student Braden Reeser, of Ogallala, with a certificate from Malco Products Tuesday morning.
Reeser was named as Malco's "Head of the Class." The recognition was based on his grades, participation and attendance in the college's HVAC/R program.
He received a Malco TurboShear® for his efforts, as well as Malco caps and tools for himself and his classmates.
Malco is the nation's leading manufacturer of "tools of the trade" for HVAC/R professionals.
---