MCC's BCE kicks off Buffalo Commons Festival with walking tour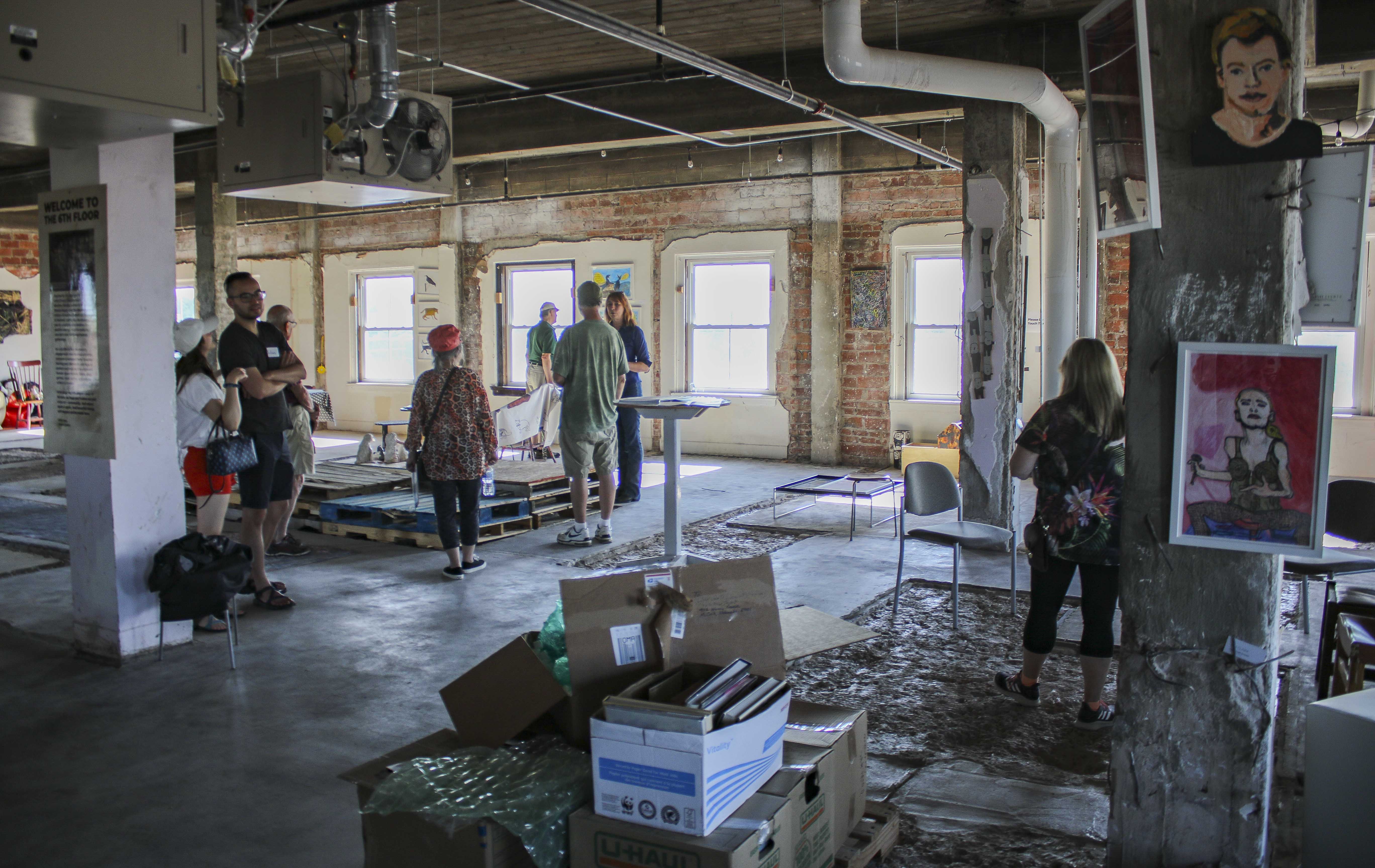 Tuesday, June 15, 2021
McCook Community College's "History's Mysteries" walking tour Friday kicked off the Buffalo Commons Storytelling and Music Festival. The tour was organized by the Business and Community Education Department.
This year, tourists walked to more than a dozen spots of local interest with storytellers at each location along the way, including: the Keystone, the Temple Building, Kelley Building, the Fox Theater, the old McCook Gazette and former YMCA, Red Willow County Courthouse, the Frank Lloyd Wright House, The Ben Nelson Home, the George W. Norris Home, the Frank Morrison Home, the Harry Strunk Memorial, the Norris Park Bandshell, the Parkview Apartments, the High Plains Museum, the old Federal Building/courthouse, the railroad depot and the railroad's former ice house, now the Loop Brewery.
Storytellers included members of the Red Willow County Visitors Bureau, the McCook Economic Development Corporation, members of the High Plains museum, college representatives, business owners and members of the public.
The storytellers spoke about the historic buildings on Norris Avenue from the railroad depot to Norris Park, and also told about the stories behind some of these locations, and what the future looks like.
---