McCook Community College announces graduates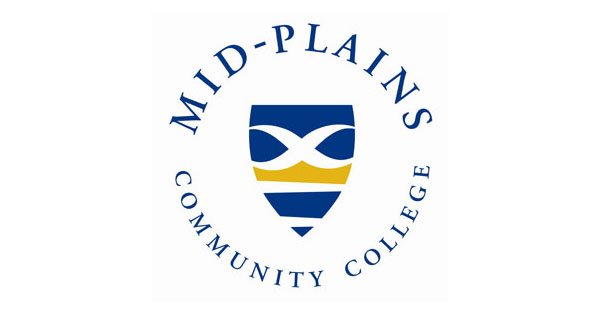 Tuesday, April 26, 2022
McCook Community College has released its list of graduates for the 2021-22 academic year.
The following students will be recognized during a commencement ceremony at 10 a.m. May 13 in the Peter and Dolores Graff Events Center in McCook.
Those unable to attend the ceremony in person can watch a livestream at: mccindians.com/watchlive.
Associate of Applied Science
Business:
Arcadia – Jentri Hurlburt (Business Administration)
Cambridge – Quade Potter (Agribusiness)
Hayes Center – Cindy Howard (Business Administration)
Indianola – Cayleigh McConville (Business Administration)
McCook – Denver Holdcroft (Accounting)
Stapleton – Andrea Meyer (Entrepreneurship)
Trenton – Kaylin Martin (Agribusiness)
North Dakota
New England – Nicklaus Rettinger (Business Entrepreneurship)
Early Childhood Education:
Bartley – Kylea Stritt
Emergency Medical Services:
McCook – Tristen Davis, Christopher Hammond
Colorado
Pueblo – NyssaKim Duvick
North Carolina
Mint Hill – Rafael Gomez
Oregon
Echo – Jenna O'Brien
Stanfield – Billy Gibson
Pennsylvania
Pittsburgh – Shlomo Bear
Washington
Woodinville – Matthew Brady
Graphic Design/Visual Communications:
McCook – Sunnie Stephens
Information Technology:
Holdredge – Brady Porter (PC Support/Network Technology)
Welding Technology:
McCook – Matthew Fletcher
Associate of Arts Degree
Beaver City – Cheyenne Dringman
Benkelman – Christina Collier
Gering – Calista Muhr
Lexington – Abbygayle Zerr
McCook – Adam Beavers, Jaden Bryant, Hannah Goltl, Isaac Hart, Andee Noltensmeier, Caleb Shald
North Platte – Zoe Francescato, Josephine Preece
Colorado
Aurora – Matt Hamilton
Evans - Rose Lozano
Pueblo West – Ashland Baca
Iowa
West Branch – Taylor Thein
Nevada
Las Vegas – Jordan DeMarce
Canada
Calgary, Alberta – Julian Lual
England
Heswell – Adam Durband
Sweden
Stockholm – Beni Fungula
Associate of Fine Arts Degree
McCook – Lydia Risenhoover
Florida
Winter Garden – Delaney Dewey
Associate of General Studies Degree
Elwood – Carina Atterberry
Holdrege – Brady Porter
Lexington – Maira Ahilon Calmo
McCook – Stephen Roberts, Kimberlee Sweeney
Oxford – Curtis Layton
Colorado
Fort Lupton – Barrett Schlieker
Wray – Kedric Tufton
Florida
High Springs – Mykel Thomas
Illinois
Elgin – Quinten Werner
Maple Park – Zachary Beatty
Saint Charles – Owen Lester
North Carolina
Matthews – Eduardo Ojeda
Australia
Kirrawee, New South Wales – Maxim Mrakovcic
New Zealand
Tausala Yzabelle Laualofa Tevao
Puerto Rico
Trujillo Alto – Alex Lozada
Sweden
Stockholm – Hanna Appelgren
Associate of Science Degree
Bellevue – Ethan Fritz
Benkelman – Christina Collier
Bruning – Kimberly Ardissono
Cambridge – Joshua Paisley
Culbertson – Neleigh Hauxwell
Elwood – Caitlyn Comfort
Enders – Marcie Kelley
Franklin – Natasha Scott
Gibbon – Kaylee Palmieri
Hayes Center – Jaycee Lapp
Holdrege – Trinity Raburn
Imperial – Madison West
Maxwell – Janie Sommer
McCook – Dylan Ash, Logan Barenberg, Emily Dellevoet, Maria Hernandez, Annika Johnson, Justice Lytle, Stephen Roberts, Chasity Samaniego, Maria Schaben, Kyli Scott, Marshall Sides, Hope Wade, Cailee Zwickle
Palisade – Nicole Barker
Trenton – Autumn McCauley, Reagan Wheeler
Valentine – Jenna Cox, Aluxyn Hollenbeck
Wauneta – Austen Rozelle
Colorado
Aurora – Alexis Cortez
Colorado Springs – Justin Chappell
Erie – Jacob Haren
Severance – Kenneth Hartline
Pueblo – Kade Poteet-Herrera
Hawaii
Honolulu – Amerika Jones
Iowa
Marion – Rae VanMilligan
Kansas
Oberlin – Alyssa Van Vleet
Massachusetts
New Bedford – Damien Perry
Texas
Anthony – Sonia Sato
Irving – Markus Coronado
Wisconsin
Ellsworth – Avery O'Neil
Canada
Ontario – Tyler Cox
Saskatchewan – Morgan Walter
Puerto Rico
San Sebastián – Melwin Perez
Australia
Burpengary, Queensland – Jaiden Holly
Woolooware, New South Wales – Daniel Bannon
Serbia
Uzice – Martin Poznanovic
Diploma
Emergency Medical Services:
Washinton
Elma – Zale Carter
Montesano – Blake Bradshaw
Business Office Technology:
Lexington – Maira Ahilon Calmo
Welding Technology:
Curtis – Tyler Schleeman
Hamlet – Willis Christner
Kansas
Norcatur – Martin Gradillas
Certificates
Accounting:
Bellevue – Ethan Fritz
Business Administration:
Champion – Estefania Franco Escobar
Colorado
Pueblo West – Ashland Baca
North Carolina
Matthews – Eduardo Ojeda
Texas
Odessa – Jordan Muschalek
Iowa
Marion – Rae VanMilligan
West Branch – Taylor Thein
Leadership:
Colorado
Pueblo West – Ashland Baca
Medical Administrative Assistant:
Lexington – Maira Ahilon Calmo
Medical Billing and Coding:
Lexington – Maira Ahilon Calmo
Stratton – Chloe Latta
Fremont – Courtney Gendreau
Medical Documentation Specialist:
Lexington – Maira Ahilon Calmo
---