List of McCook Community College graduates released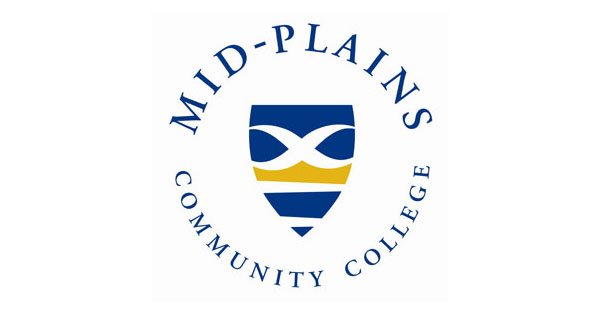 Friday, April 21, 2023
McCook Community College has released its list of graduates for the 2022-23 academic year.
The following students will be recognized during a commencement ceremony at 10 a.m. May 12 in the Peter and Dolores Graff Events Center in McCook.
Those unable to attend the ceremony in person can watch a livestream at: https://boxcast.tv/view/mccook-community-college-commencement-ripsnsvzyf21ix6ofmae.
Associate of Applied Science
Business:
McCook – Jennifer Brunswick (Business Administration) (Events Management), Keenan Coady (Business Administration), Leslie Hernandez (Business Administration), Danelle Nickerson (Business Administration)
Omaha – Sheri Bishop (Business Administration)
Verdigre – Kalyn Nielsen (Business Administration)
Colorado
Fort Lupton – Barrett Schlieker (Entrepreneurship)
Emergency Medical Services:
Colorado
Pueblo – NyssaKim Duvick
Connecticut
Trumbull – David Gomez-Colon
Idaho
Caldwell – Cooper Sutton
Louisiana
New Orleans – Jozef Kuehn
Oregon
Beaverton – Hunter Gillis
Veneta – Cole Webster
Welding Technology:
McCook – Colton Stevens
Associate of Arts Degree
Bellevue – Tyus Chudomelka
Bennington – Ryan Malone
Fort Calhoun – Rylan Wallingford
Lincoln – Cayden Wynne
McCook – Anna Miller, Dionte Perkins, Spencer Rogers, Kelcie Vette
Colorado
Firestone – Hailee Ruble
Fort Collins – Jackson Bigge
Greeley – Trey Summers
Littleton – Nevaeh Ogden
Thornton – Mikey Acierno
Kansas
Hill City – Maggie Underhill
Oberlin – Spencer Wishon
South Dakota
Sioux Falls – Teegan Schlimgen
Texas
Austin – Joshua Maysonave
Flower Mound – Brett Cyprien
Utah
Provo – Cassidy Fife
Australia
Quakers Hill – Riley Watson
Canada
Port Moody – Madisyn Simms
Kelowna – Cade Webber
France
Marseille – Lamine Ndione
South Africa
Hillcrest – Ethan Gough
Sweden
Stockholm – Simon Akena
United Kingdom
Morden – Cameron Nyarko
Associate of General Studies Degree
Culbertson – Faith Wagner
Elwood – Kaden Wooters
McCook – Kathy Johnson, Kimberly Neises
Palisade - Desi Schluckebier
Delaware
Wilmington - Jah-Keish Demby
Illinois
Saint Charles - Owen Lester
Texas
Houston – Victoria Thomas
Salado – Christopher Allen
Associate Degree Nursing
Stratton – Elianna Sandberg
Associate of Science Degree
Elwood – Kaden Wooters
Indianola – Kaylee Guerrero
Lexinton – Dalton Kunkee
McCook – Payton Craw, Emily Gosch, Joslyn Hammond, Matthew Herron, Emily Jacobs, Bree Janousek, Ashley Knotts, Charity Malleck, Tiara Matson, Anna Miller, Chasity Samaniego, Lane Vette, Trey Weintz, Emma Wilhelmson
Ord – Clayton Thomsen
Palisade – Desyrae Carroll
Stratton – Elianna Sandberg
Trenton – Braydn Hutto
Arizona
Phoenix - A'Dasia Porter
Colorado
Fountain – Taryn Lindsey
Greeley – Jisell Chumacero
Loveland – McKenna Crews
Pennsylvania
Kylertown – Sydney Dunlap
Washington
Kennewick – Emma Pennala
Wyoming
Cheyenne – Anna Williams
Canada
Swift – Ethan Murdoch
Winnipeg – Daegen Morcom
Chile
Santiago – Valentina Monzo
Netherlands
Heerhugowaard – Jelle Bing
Spain
El Prat de Llobregat – Itziar Aransay Badia
South Africa
Hillcrest – Brayden Dahl
Diploma
Emergency Medical Services:
Alaska
Palmer – Derek Shadle
Colorado
Grand Junction – Jonathan Badger, Alexander Lovelady
Washington
Bainbridge Island- Sebastian Brainard
Shelton – Leighton Wright
Wyoming
Laramie – Dylan Dunn
Welding Technology:
Cambridge – Bryson Shoemaker
Elsie – Travis Pore
Overton – Wyatt Riebschlager
Palisade – Elizabeth Harder
Certificates
Agribusiness:
Hayes Center – Cindy Howard
Lexington – Dalton Kunkee
Verdigre – Kalyn Nielsen
North Dakota
Amidon – Nicklaus Rettinger
Business Administration:
McCook – Emily Gosch, Spencer Rogers
Colorado
Austin – Joshua Maysonave
Thornton – Mikey Acierno
Business Software Specialist:
McCook – Leslie Hernandez
Early Childhood Education:
Imperial – Jayne Henry
Entrepreneurship:
South Africa
Hillcrest – Brayden Dahl
Medical Administrative Assistant:
McCook – Vanessa Lytle
Medical Billing and Coding:
McCook – Vanessa Lytle
Trenton – Sara Wimer
New Mexico
Santa Fe – Sasha Marchant
Medical Documentation Specialist:
Fremont – Courtney Gendreau
---