MCC, community mourns loss of Janet Stalder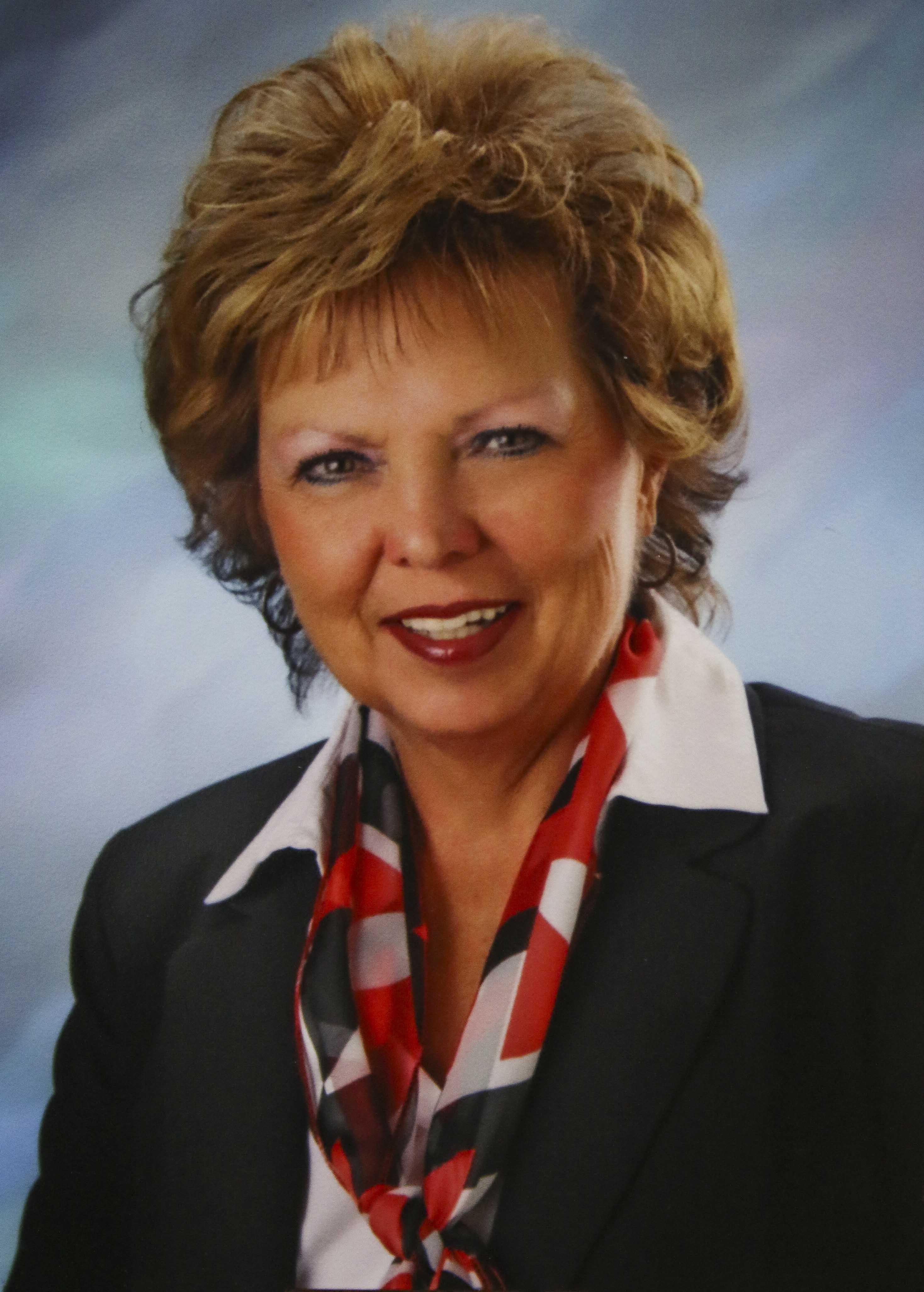 Friday, May 21, 2021
A McCook Community College instructor who was an instrumental part of the campus for almost 40 years, passed away Wednesday.
Janet Stalder was hired Aug. 14, 1981, as a full-time business and office technology instructor and taught accounting/business, business and technology and computer science classes to thousands of students.
"Janet was a true role model inside and outside of the classroom," said Mid-Plains Community College President Ryan Purdy. "She had such a positive attitude and seemingly endless energy. She always made time for everyone regardless of how busy she was. She was a great leader within MCC and the community and will be truly missed."
MCC Business Instructor Lorrie Mowry taught with Stalder for 18 years.
"If you walk up and down the business district in McCook, in nearly every business you will find an office professional that she trained," said Mowry who has two lasting impressions of her colleague. "Number 1, you could not 'out-give' Janet Stalder, but you should try, because it will teach you to be a better person. The other thing is that Janet was truly golden -- from her sparkled sunglasses to her glittered shoes and then her pure heart. Janet's golden spirit illuminated life wherever she went."
Stalder was involved in many facets of the college beyond teaching and was an active member of the community, the chamber of commerce, the McCook Cordials and Sertoma. When she wasn't teaching, Stalder took on other jobs around town, including customer service training at The Coppermill, the marina at Johnson Lake, Tied House Pizza and more recently, Citta Deli'.
"Her positive, energetic attitude every day she came in really impacted my wife Jade and I, and also our 35 employees," said Bill Lesko, who along with his wife, own Citta Deli' where Stalder also worked since 2019. "She was always positive and uplifting. Just having her around gave this positive vibe. She was in her element when meeting with the public, whether she was at the college, working in the deli or out in the community. She knew everybody and everyone was always happy to see her."
Tom Bredvick, executive vice president and CFO of MNB Bank, who was a 1989 MCC graduate, said Stalder exemplified the definition of leadership in the community.
"She worked tirelessly at her career and it was acknowledged on the local, state and national levels," said Bredvick.
In 2020, Stalder was named postsecondary teacher of the year by the Association for Career and Technical Education of Nebraska. Stalder also received the McCook Chamber of Commerce's 2020 Educator of the Year award.
In May of 2012, she was named MCC's winner of the Dr. Gene Budig Outstanding Faculty Award in recognition of her leadership and instructional methods in the classroom, positive attitude and humor. One of her earliest awards came as a student teacher in 1976 when she was named Rookie Teacher of the Year. She continued her commitment through her entire career at MCC and was recognized for 40 years of service.
Stalder served as co-advisor of Phi Beta Lambda and was named to its national Wall of Fame in 2005 and the Nebraska Phi Beta Lambda Advisor Wall of Fame in 2017. She served on many college committees over the years and was a major advocate for the employee wellness program.
"Awards were never more important than helping a student and ensuring they were working toward their goals," said Bredvick.
Mowry watched Stalder work tirelessly to support MCC and its students, working one-one one with them each day to prepare them for the work environment. Stalder traveled with the PBL chapter, taking members to state and national conferences helping them prepare for competitions and giving them opportunities to grow as leaders.
"Janet's professionalism and dedication to educating our students for the future will be greatly missed in our department and college," Jean Condon, said MPCC department chair. "She was an outstanding professional, mentor, teacher and colleague and one of the finest examples of a true professional in higher education."
Stalder taught classes in almost every format: classroom, online and distance learning and worked with both traditional and non-traditional students. The past several years she instructed students from McCook's Work Ethic Camp.
Stalder participated in numerous "Put the Teacher to Work Initiatives" and interned in a wide variety of practical business settings to gain insights to share with her students to better prepare them for the workplace and their careers. She was instrumental in creating and implementing a college placement agency and a temporary employment services agency.
Heather Harvie, who is the administrative assistant for the vice president of MCC/Student Affairs, came to MCC as a student in 1987, where Stalder was her advisor and instructor for many classes. Harvie was also Stalder's work-study student who helped with the temporary employment agency.
"Janet was a wonderful instructor as well as a mentor. She was meticulous in everything she did," Harvie said. "She was always going 100 miles an hour and was willing to do anything for you."
Harvie and others also noted that Stalder made sure to recognize Administrative Professionals Day every year by delivering gifts and cards.
"Even when she was going through her illness and treatments last year, she asked her sister to help her finish sewing beautiful coasters that she made for administrative assistants in McCook and North Platte," Harvie said. "It was important for her to finish them and make sure we received them."
According to Bredvick, Stalder played a huge role in his family's life. His wife, Janie, was a student of Stalder's, participating in an instructional program that taught essential office and business skills to manage and support a business. The program offered opportunities locally for internships and jobs - all of which benefited the Bredvick family.
"Janet's energy and passion for education is something that we will never forget and will always be thankful for," Bredvick said. "She made a difference in so many people's lives by helping them help themselves. She will be truly missed."
Memorial services are Tuesday, 11 a.m., at the Peter and Dolores Graff Events Center in McCook. A graveside memorial service is also set for Tuesday at 3 p.m., at Mount Hope Cemetery in Beaver City.
---