MCC golf scramble nets $2,500 for scholarships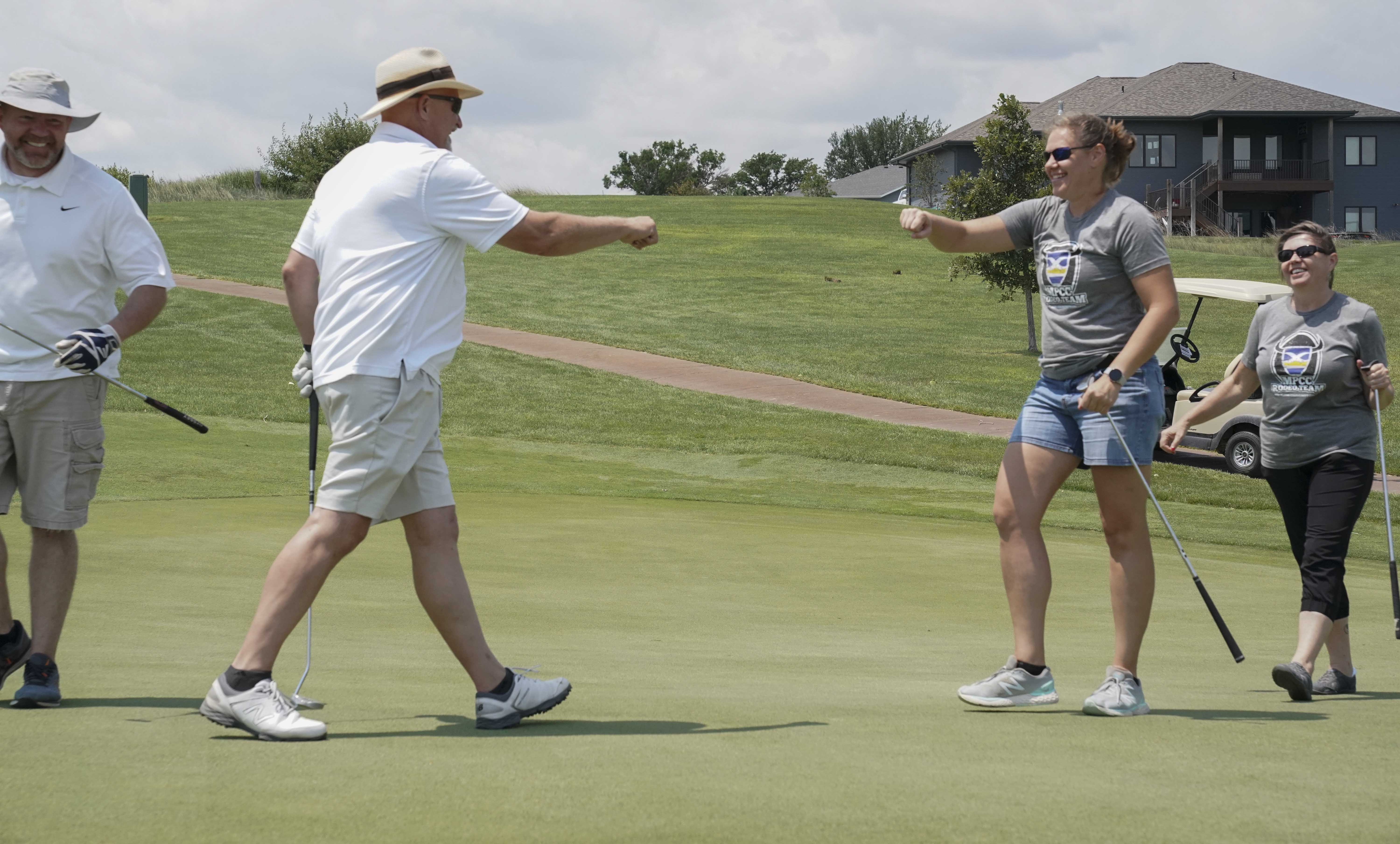 Monday, July 12, 2021
Eighteen teams and 72 golfers helped raise $2,500 Saturday at the McCook Community College alumni/community golf tournament at Heritage Hills Golf Course.
"It was a great turnout, and a ton of fun," said Tim Zehnder, event chairman.
Proceeds from the tournament go towards scholarships for MCC alumni transferring to another post-secondary education institution after graduating from MCC.
The winning teams for the first flight were: 1. Team Wiemers; 2. Team Townsley; and 3. Team Morell. Second flight winners were: 1. Team Siegfried; 2. Team Moore; and 3. Team Hoyt.
2021 Hole sponsors included: Mead Lumber, McConville Agency, Loop Brewing, Samway Floor Covering and Furniture, Coppermill; K-C Motor & Electric; Red Willow Chemical; Nick's Distribution, Hot Tub Brokers; Deveny Chrysler-Jeep-Dodge; Hauxwell Motors; B Street Auto Spa & Tropical Sno; Gary Thompson Agency; KRD Federal Credit Union; Michaelis Chiropractic; Golight; Edward D. Jones; Mustang Feeds; Community Hospital; American Electric; Valley Irrigation; Lewis Motor Sports; Alpha Wealth Advisors; First Central Bank; Bob Ebert.
---