MCC initiates 38 students into Eta Omicron chapter of Phi Theta Kappa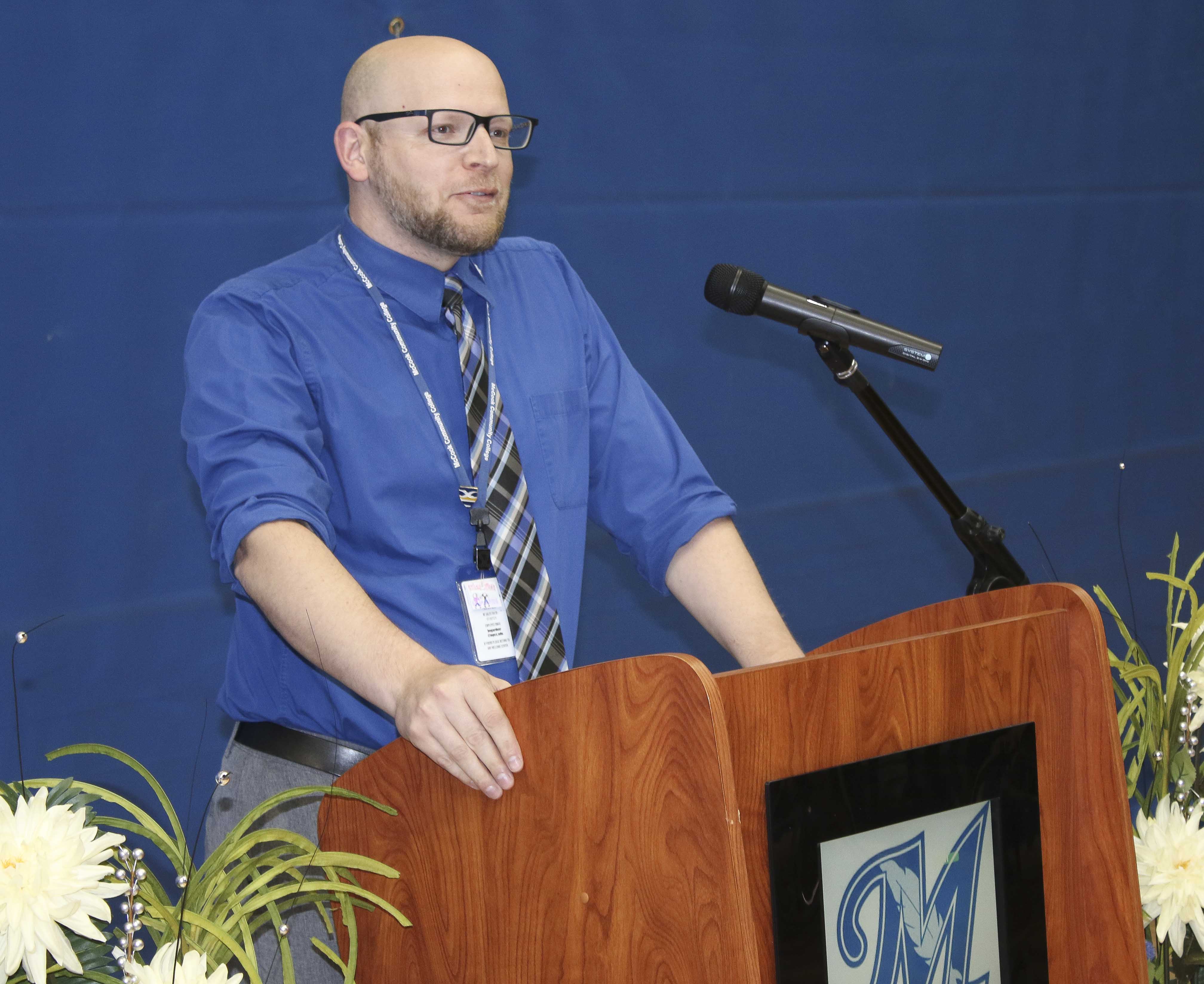 Tuesday, April 27, 2021
Thirty-eight McCook Community College students were initiated Tuesday into Eta Omicron chapter of Phi Theta Kappa, the college's national honor society.
Rob Bogardus, MCC Biology Instructor, was the guest speaker.
MCC PTK President Lake Reikofski conducted the installation of new officers for 2021-2022. New officers include: Neleigh Hauxwell, president; Sheila Deoss, vice president of fellowship; Taylor Thein, vice president of leadership, Rae Vanmilligan, vice president of scholarship; Jordan Jerome, vice president of service; Hannah Goltl, public relations, and Carina Atterberry, secretary.
Current officers include: Lake Reikofski, president; Kirsten Collicott, vice president of fellowship; Autumn Miller and Bria Simmonds, vice presidents of leadership; Karina Mendoza, vice president of scholarship; Evie Hopkinson, vice president of service; Bria Simmonds, public relations; and Kallie Cathcart, secretary
Here are this year's inductees:
Carina Atterberry, Elwood
Ashland Baca, Byers, Colo.
Logan Barenberg, McCook
Faith Cook, Ideal, S.D,
Deanne Crocker, McCook
Sheila Deoss, McCook
Makenzie Derr, Sutherland
Nicole Dewey, McCook
Daniel Dringman, Beaver City
Dusty Earnest, Stratton
Alexandria Erickson, Culbertson
Zoe Francescato, North Platte
Ethan Fritz, Bellevue
Hannah Goltl, McCook
Lydia Hagan, McCook
Neleigh Hauxwell, Culbertson
Skyla Henning, McCook
Dylan Hofman, Indianola
Kaitlyn Kleinknecht, Gothenburg
Adrienne Labay, McCook
Jaycee Lapp, Hayes Center
Emily Laurie, McCook
Emily Loker, McCook
Julia Lytle, McCook
McKenzie Mason, McCook
Kimberly Neises, McCook
Rebecca O'Connor, San Antonia, Texas
Cara Oltmer, Indianola
Deniz Sari, Germany
Maria Schaben, McCook
Cortney Scott, North Platte
Celianna Shobe, McCook
Brett Soderland, Danbury
Taylor Thein, West Branch, Iowa
Carla Torrubia Cano, Spain
Victoria Tyson, Branson, Mo.
Rae Vanmilligan, Marion, Iowa
Hope Wade, McCook
---