MCC names Evie Hopkinson student commencement speaker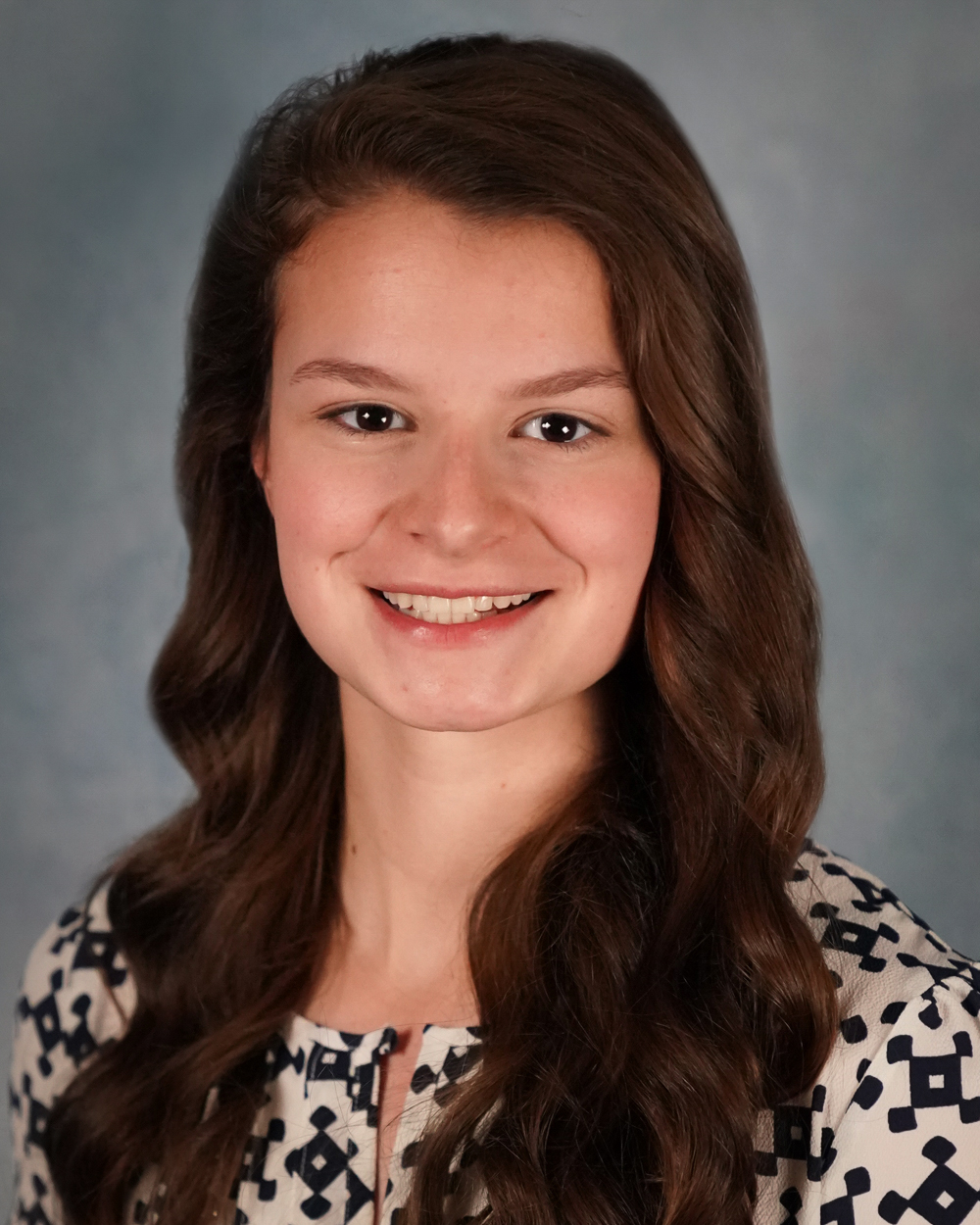 Monday, May 3, 2021
Like a lot of high school seniors, Genevieve "Evie" Hopkinson, didn't really know exactly what she wanted as graduation approached at Springville High School in Spanish Fork, Utah. Attending college -- anywhere -- was not an appealing path. She just wanted to get started working full time, earn some money, eventually open up her own business and maybe travel.
She took a different path, and on Friday that path will lead her to becoming the McCook Community College Commencement speaker. Ceremonies are set for 10 a.m. at the Peter and Dolores Graff Events Center.
Near the end of high school, when Hopkinson thought about all the things she enjoyed, playing volleyball remained high on that list. But college was the only path that would keep that passion going. She looked into it. She seemed to get pushback at every glimpse. After she graduated, no colleges seemed interested in her as a volleyball player. Summer stretched into July, and while she maintained hope, she was preparing to join her siblings and slide into helping the family's online business, creating vinyl wall decals.
"I thought maybe volleyball just wasn't meant to be," she said.
Right before the fall semester of 2019, she got what she calls a "casual email" from McCook Community College Volleyball Coach Hayley Kobza, telling her a roster spot had just opened up, and if Hopkinson was still looking for a school, she should check out MCC.
That's when her path became clear.
Hopkinson got the email on a Sunday night and was on the road the next morning on her way to McCook, where she met Kobza and some of the players and toured the campus and the community.
"Without even doing a whole lot of research, three days after that email – almost on a whim – I decided to commit two years of my life to a place I'd never heard of before," she said.
Hopkinson liked the feeling she got when she visited. It felt like the right place, from the coach, the players, the facilities, the campus and its place in the community.
"McCook wasn't too busy. It wasn't too scary. It was friendly and welcoming. It just seemed like the right place for me. I saw myself playing volleyball here," said Hopkinson.
Except that when she showed up in McCook and the season began, actual playing time was limited. In mid-September, after meeting with coaches, it was apparent that because of such strong players in front of her that maybe Hopkinson's best path was to redshirt her freshman year, work on her strengths and that the fall of 2020 would be her time to shine.
Hopkinson's response to being redshirted and her commitment to getting better, as a player, a teammate and a student spoke volumes, according to Kobza.
"Even as a redshirt freshman, she competed every day and pushed herself every single day," said Kobza. "Some players, if they're redshirting, they don't give everything they have and Evie did."
Hopkinson was voted the 2020 Spring and Summer captain for being the freshman who lifted the fellow freshmen up the most. She was improving, she was inspiring and her volleyball path was coming into focus again.
Then COVID-19 muddied up everybody's paths.
While most students stayed home on an extended spring break, the team stuck around a couple extra weeks before heading to their own homes, taking classes from home, finishing the semester online and working out from home. Two weeks after being named the Spring and Summer captain, Hopkinson found herself captaining her team via Zoom.
"I found myself on the train ride home sad and lonely and leaving McCook and people I loved so much. I really do love this place, and it has impacted us so much," she said.
She did spend that time at home more focused on academics but discovered how much she needed her teammates - more than ever. She locked down on her academics and was named to the President's List both her freshmen semesters, and named to the all-Region IX academic team, and added the Dean's List this past fall. She decided to major in early childhood education.
On July 15, 2020, almost a year to the day she committed to MCC, the National Junior College Athletic Association announced the postponement of fall sports until the spring of 2021, and once again that volleyball path seemed unclear.
When the delayed season began in late January, Hopkinson once again sat on the bench as the team MCC played spring volleyball for the first time in the school's history. The team hosted an early February tournament but Hopkinson saw it from the bench. Perhaps more than anything, world events and her time at MCC have given Hopkinson a different perspective. She recalls going to a teammate's ranch near Hyannis to help brand cattle.
"We drove for like three hours past pasture after pasture, and here I was this Utah city girl out branding cattle in the middle of Nebraska, but that might be the moment I realized I was having the time of my life," said Hopkinson.
She is thankful that her time in McCook has helped bring her together with many people from backgrounds different from her own.
"With the people I've met, and with our international students, we talk and learn about each other, our ethnicities, our lives and what's happened in each of our lives. We've all learned a lot this past year, from each other," she said. "We were all just trying to stay positive."
"Evie has been awesome her whole time at MCC, and that's why she's known as 'Awesome Evie'," said Kobza.
That positive attitude and fortitude did pay off. Finally, in the ninth game of the season, Hopkinson saw her first action on the volleyball court. A week later, her path changed again when a teammate's injury opened up the starting defensive specialist spot. One week after that, she accepted an offer to continue her volleyball in the fall at Missouri Valley, an National Association of Intercollegiate Athletics (NAIA) school in Marshall, Mo.
"I'm just grateful for all the choices I made to come to MCC and thankful for the experiences I've been able to have," said Hopkinson.
---