MCC offering students workshops to 'get a grip on homework'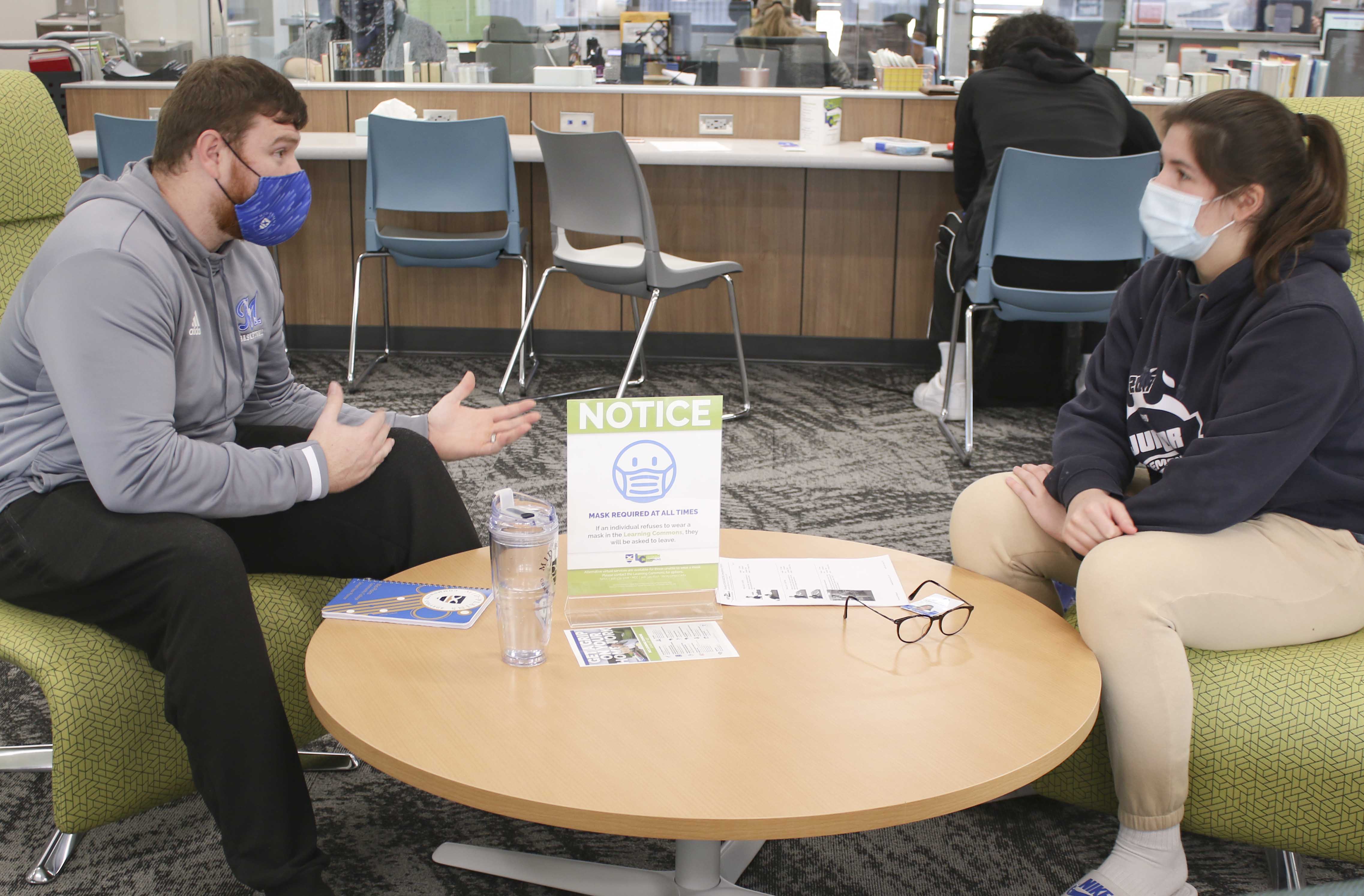 Tuesday, January 19, 2021
McCook Community College is offering students the chance to "Get A Grip" on homework with a series of short academic workshop stations at the Learning Commons in von Riesen Library.
Through the end of the month, teachers, staff and students are offering a variety of study-related tips, tricks and hacks for academic success. These breakout sessions are informal and attendees are welcome to drop-in for specific questions. In addition student planners will be given away. Information sheets on tutoring hours and contacts will be available and as well as a schedule for final exams. Candy and door prizes will be given away.
The "Get A Grip On Your Homework" event offers 16 presentations on 11 topics stations including:
Study Strategies
Time Management
Using Outlook and the importance of including Syllabus dates in calendars
Color-coding planners
Technology help desk
Prioritizing and Not Getting Behind in Organization
A year in color to see your energy level
Questions about Citations
What Can the Library Do For You
Brainfuse online tutoring
New Year's Resolutions
Presenters include MCC Instructors: Sheri-Hink Wagner, Dr. Leah Christensen, Lisa Beans, Lorie Mowry; MCC staff Jacob Brandl, Hayley Kobza, Tamela Laurie, Katie Wheeler; and MCC students: Kallie Cathcart, Autumn Miller, Leslie Hernandez, Sydney Stewart.
Some of the sessions are one-time only and some are offered several times over the two-week period. For a complete schedule, please visit the MCC Learning Commons in von Riesen Library.
---