MCC to honor Norma and Jack Stevens with President's Award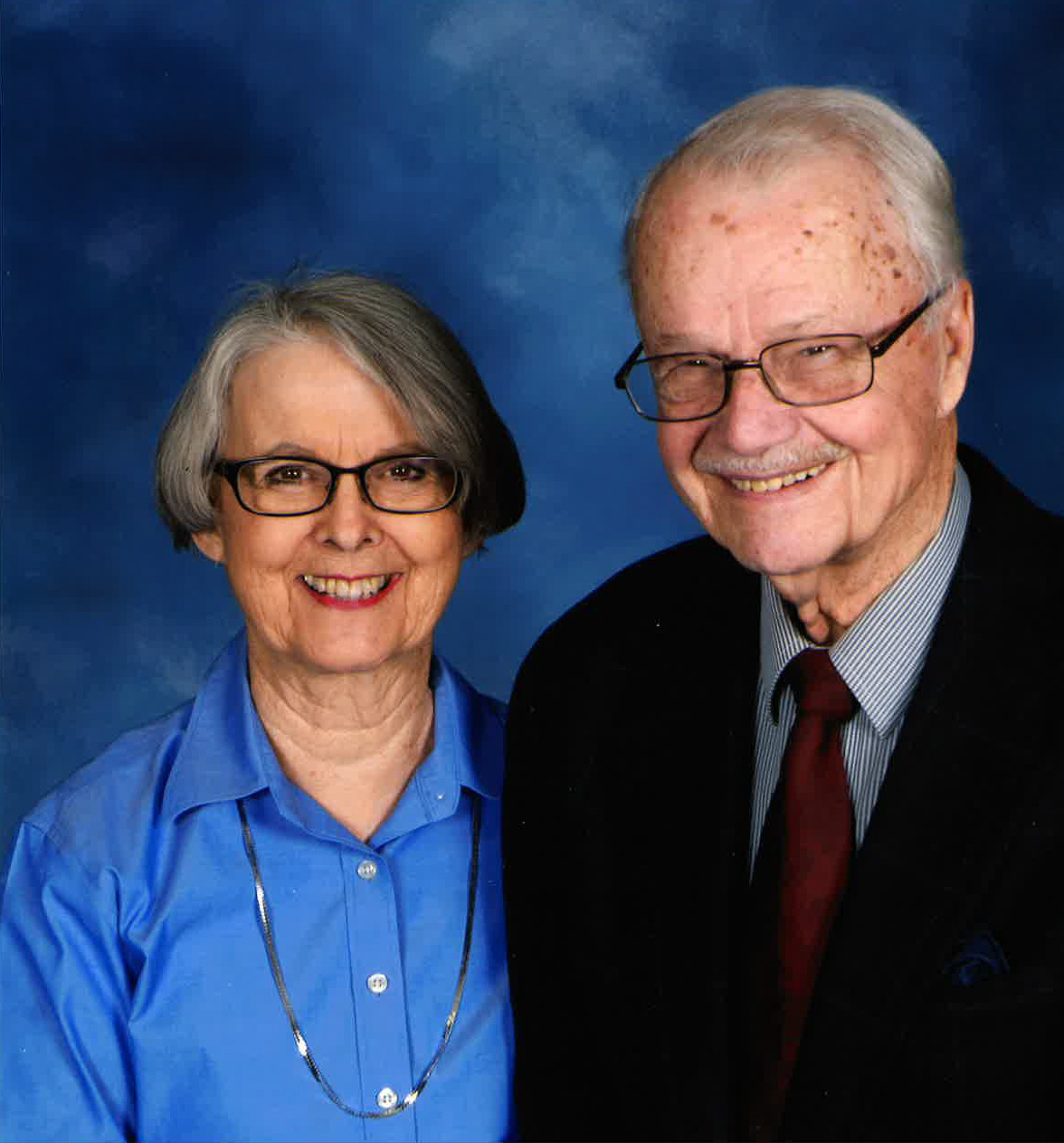 Friday, May 5, 2023
Norma and Jack Stevens, of McCook, are this year's recipients of the President's Award from McCook Community College. They will be honored during the college's commencement ceremony at 10 a.m. May 12 in the Peter and Dolores Graff Events Center.
About Norma
After graduating high school from Atwood, Kan. in 1955, Norma moved to McCook where she took a secretarial job for an insurance company and met Jack Stevens in the lobby of the Fox Theater shortly thereafter.
"We seemed to hit it off," Norma said, recalling the beginning of a relationship that led to a 65-year marriage.
While things were looking bright on the social front, her secretarial job wasn't fulfilling. It didn't take long for her realize she wanted more than a clerical position and teaching seemed like something better suited for her.
She turned to McCook Junior College and took a night class in English and that led to more classes. Norma earned an associate degree in 1960.
"At that time, the state would allow you to teach if you had a two-year degree," Norma said. She began teaching sixth grade at Culbertson at a salary of $3,000 a year. She got a $150 a year raise her second year because she was "commuting" from McCook. Norma also taught for a year and a half at West Ward Elementary School.
Still yearning for more, Norma began taking summer classes at Kearney State College.
"I'd get up at 4:30 a.m. on Mondays and another teacher friend and I would drive to Kearney to be there for a 7 a.m. class," Norma said, adding that the class was on the third floor of a building that didn't have air conditioning and was surrounded by alfalfa fields.
Norma eventually moved into the dorms and then, after marrying Jack, moved into an apartment. Jack adapted his stereo system to include headphones, which allowed her quiet time to study.
"Jack has always supported me in my endeavors," said Norma.
About Jack
Jack had studied vocal music at Nebraska Wesleyan University before entering the Air Force. While in the military, he traveled as a vocalist with the music group, "The Crew Chiefs," which provided him with many unique experiences.
He studied with Frank Sinatra's voice coach and toured with Bob Hope, Margaret Whiting, William Holden and others. On one memorable occasion, during an event in Washington D.C., President Richard Nixon's wife, Patricia Nixon, asked Jack if his group could play something from the musical, "South Pacific." They did.
After his time in the Air Force, Jack returned home to help run the family business, Stevens Furs and Leathers, in McCook.
Building a life together
Jack and Norma were expecting their first child, Laura, by the time Norma finished her third summer of classes at Kearney. Twins Warren and Paul would follow.
Norma earned her bachelor's degree from Kearney State College in 1964. She then applied for a full-time job teaching fifth and sixth grade at Central Elementary School in McCook.
There were 125 applications for the job, which involved teaching English, spelling and literature to six sessions of 25 or more students. Norma had wanted to wait to teach full-time until after her twins were through kindergarten, but she took the job anyway and stayed for five years. Eventually, she was feeling the pull of family obligations and proposed pulling back to part-time and sharing the position with another teacher. That idea was declined, so Norma took a step back to focus on her family and begin another chapter of her life.
That was when she once again turned to her hometown college and started taking art classes under the tutelage of Don Dernovich, who later encouraged her to consider becoming part of the McCook College Foundation.
Norma began serving on the McCook College Foundation in 1979 and remained on the board for 33 years, including two terms as president. During her tenure, she was part of efforts to expand Brooks Hall, build the Peter and Dolores Graff Events Center, establish a welding program and facility, create graphic design and accelerated paramedic programs, upgrade the student union, construct the black box theater in Tipton Hall and a number of other initiatives, including scholarship opportunities and paving the way for an easy path for high school students to receive dual credit classes.
"These were all part of some exciting growth for the college and so many benefactors felt the same way," Norma said.
After being away from teaching and establishing momentum as a watercolor artist, Norma returned to the McCook Public School system - working in the Title 1 program on a half-time basis for more than 15 years. That allowed her to spend time marketing her watercolor paintings and traveling with Jack on business trips. With Norma's success as an artist, Jack began exploring and exhibiting his talents in photography.
When MPCC established the graphic design program, Norma audited several of the classes and was able to apply what she learned to her art.
She has since exhibited her works all over the country. She has been a signature member of the Kentucky Watercolor Society and a juried member of Impact Artists of Nebraska. Norma has also been part of the Totally Transparent Watercolor Society, the Kansas Watercolor Society and show her work at the Governor's Mansion, and Lauritzen Botanical Gardens to name a few. She and Jack have exhibited together and separately in numerous shows across the Midwest, including various exhibitions over the years at the Wrightstone Fine Arts Gallery.
Norma said it was a good fit serving on the McCook College Foundation campaigns, where the payoffs were not in dollars but in service.
In addition to serving the college in the official capacity Jack and Norma have been personal supporters and ambassadors of MCC, attending countless college sporting events over the past 60 years as well as concerts, plays, art shows, fundraising events and more.
"I believe in the value of the college," Norma said. "My brother graduated from here and all three of our children and a couple of grandchildren attended here. We are all fortunate to have MCC."
---