MCC announces dates summer volleyball, fitness camps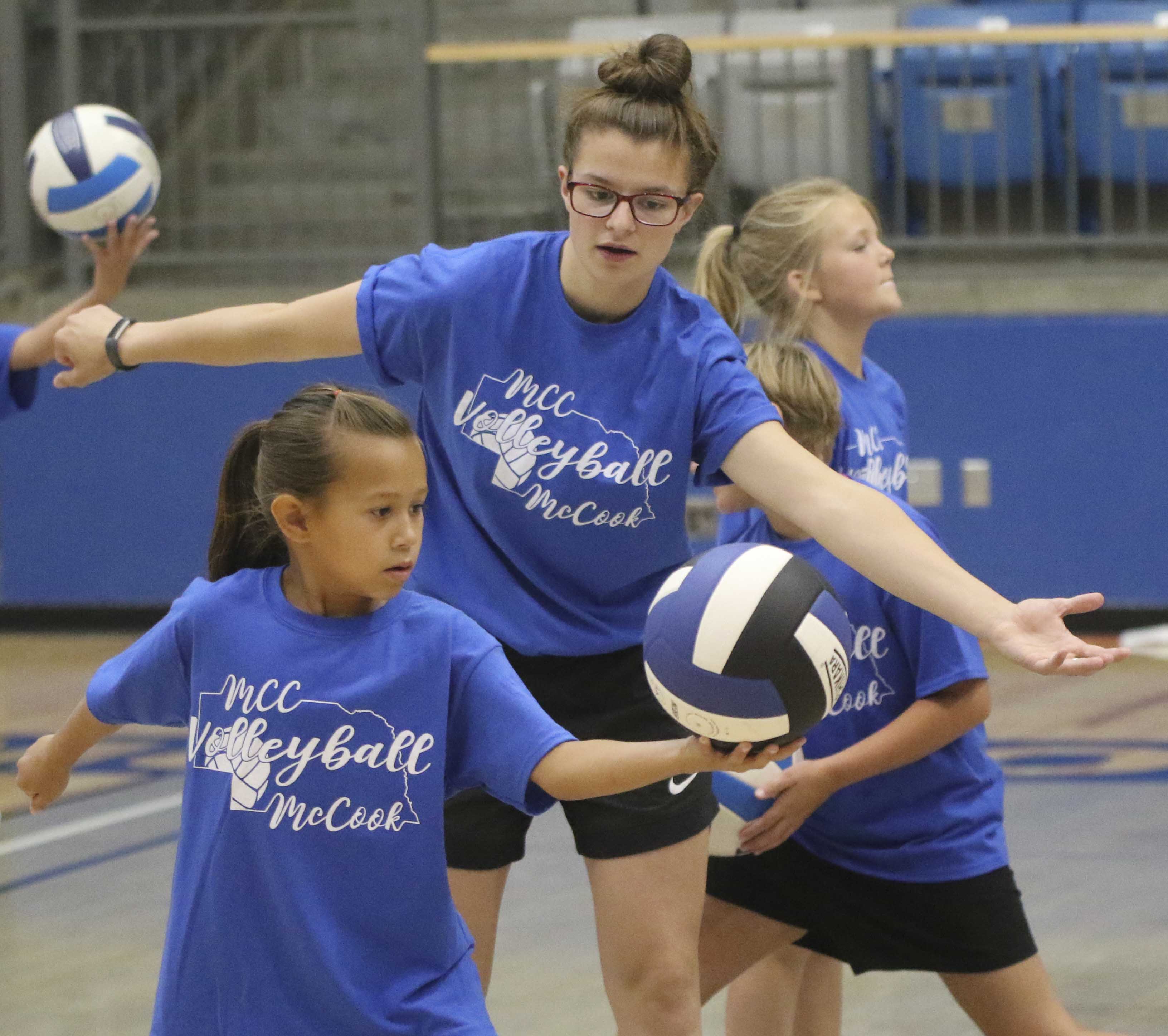 Tuesday, April 20, 2021
McCook Community College Volleyball Coach Hayley Kobza has announced the dates for summer volleyball camps and has added a new fitness camp for boys and girls this year.
Three volleyball camp sessions for girls Kindergarten through eighth grade are set for June 23-25 and a new "Jump Into Fitness" camp is set for June 22 for boys and girls in the third through eighth grade. Kobza said this new offering will include an assortment of physical activities, games, and learning about physical fitness. Cost for this camp is $50, campers will attend from 9 a.m-4 p.m.
According to Kobza, the fitness camp and all three volleyball camps will feature the great facilities available at the Peter and Dolores Graff Events Center, individual camp awards, experienced staff, a camp T-shirt and free entry to the Wild West All-Star Volleyball Classic June 27.
All camps will feature current MCC volleyball players including: Makayla Brown, Suzy Cordova, Jisell Chumacero, McKenna Crews, Jordan Jerome, Adeline McIntire, Eisa Mondragon, Jaylee Palmieri, Amanda Pizzol, Janie Sommers, Jaycee Widener, and Anna Williams.
The volleyball camp for girls in Kindergarten through second grade will be June 23 from 9 a.m.-noon and will be $35.
For girls in third through fifth grade, the camp will be June 25 from 9 a.m.-4 p.m. and is $50.
The camp for girls in sixth through eighth grade will be June 23 from 1-4 p.m. and June 24 from 9 a.m.-4 p.m. This camp is $80.
Coach Kobza just completed her fifth season leading the Lady Indians. Her teams have won or shared the past three Nebraska Community College Athletic Conference titles and has sent 15 former players on to four-year schools to continue their volleyball careers.
For more information you can contact Kobza at 254-433-1968 or email her at kobzah@mpcc.edu
You can find out more about camps at the McCook Community College website https://mccindians.com/sports/2021/4/15/vb-camps-2020.aspx?path=wvball
You can register for youth camps at: https://form.jotform.com/210965119912154
---