MCC Social Justice Group brings attention to ADHD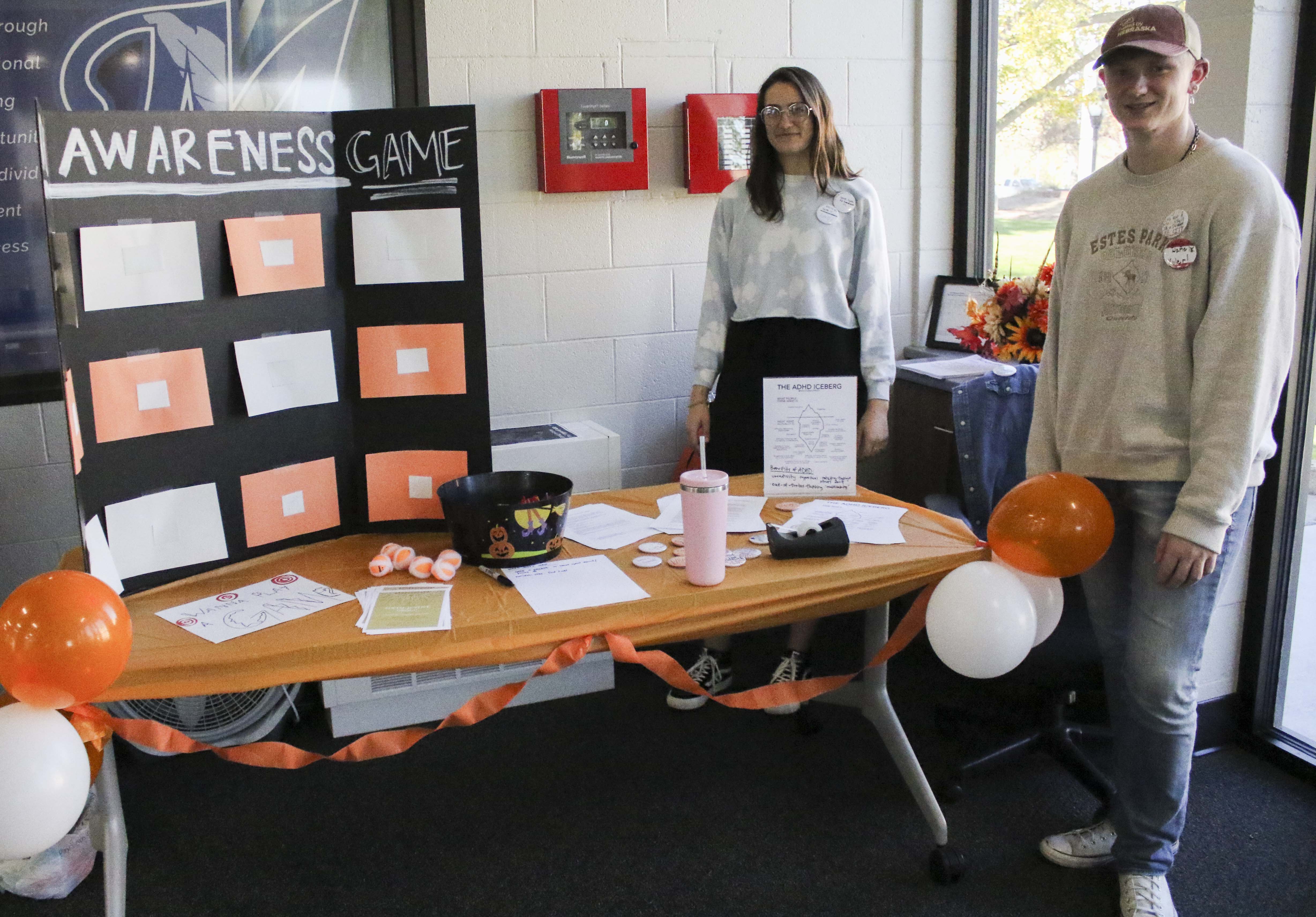 Friday, October 29, 2021
The McCook Community College Social Justice Group had their first event of the semester this week with an interactive informational display in von Riesen Library about ADHD – Attention-deficit/hyperactivity disorder.
Thursday's display included an interactive game that revealed facts as participants also won prizes. More than 75 percent of children with ADHD continue to experience significant symptoms past high school and into adulthood.
MCC student club members offered information in several formats including handouts, dialogue, self-screening and links to other sources. Most every medical, psychological and educational organization has concluded that ADHD is a real, brain-based disorder and that those diagnosed can benefit from appropriate treatment.
The Social Justice Group meets every Monday from noon-1 p.m. in the upper level of the Learning Commons in von Riesen Library. Students say they are hoping to stage several events throughout the year to bring attention to a variety of current issues.
For more information contact the group via email at socialjusticegroup@mpcc.edu
---