MCC fall schedule has nine classes for elementary age learners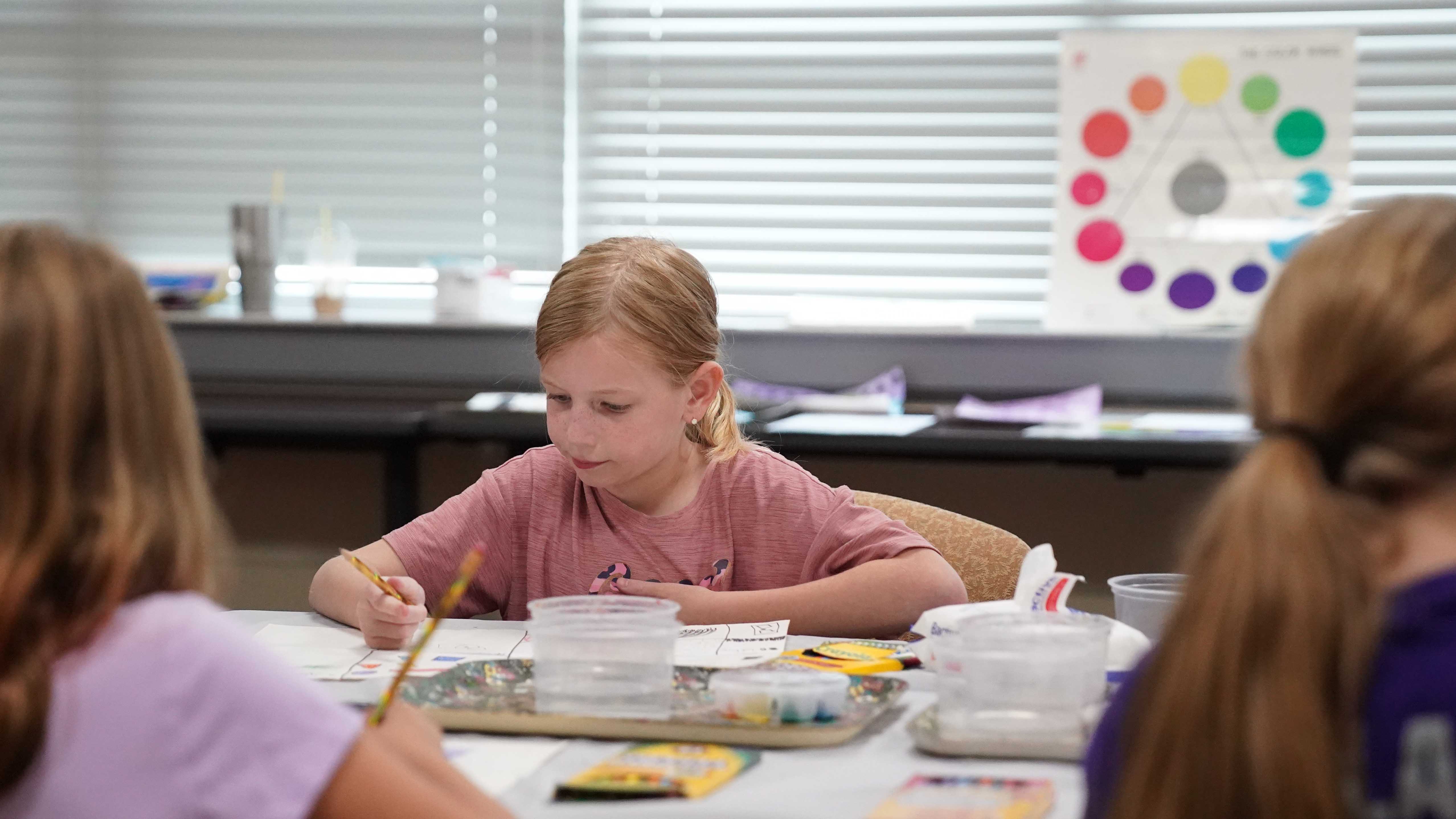 Tuesday, August 30, 2022
The fall course schedule at McCook Community College's Business and Community Education includes nine classes and workshops for students as young as kindergarten and opportunities for adults to join their students to be part of some of these offerings as well.
Class subjects include art, science, music, SPIKE Robotics and fun with trolls.
You can register for most of these classes at BCEregister.mpcc.edu or call 308-345-8122.
ART
In September Deonne Hinz is offering an art class for students in the third through sixth grade called "Improve Creativity & Basic Drawing Skills." This is set for Sept. 8 from 4:30-6 p.m. in 213 McMillen Hall. Cost is $25. This class will improve children's basic drawing skills and teach the use of line and color in a new way.
On Saturday, Sept. 17 she will offer "Creating Art Together: A Collaborative Workshop." This is for students in the second grade and older, who will work with an adult to create a painted collage. Cost is $39 per pair. This workshop will combine Peter Reynold's book "The Dot" along with inspiration from famous artist Kandisky to create a large work suitable for framing.
On Thursday, Sept. 27 Hinz will teach "Art Can Be More Than A Scribble" for students in second through fourth grade. It will be from 4-5:30 p.m. in 201 McMillen Hall. Cost is $25. This class explores the science of creating art with lines and color and can be a way to relax and improve the ability to focus. Also, students will learn how colors are connected on the color wheel.
On Oct. 27, from 4:30-6 p.m. MCC is offering "Try Your Luck: A Creative Art Experience" for students in the third through sixth grades. Hinze is the instructor and cost is $25. This class will focus on fun and games as creativity is inspired by the roll of a dice.
STEM Spike Robotics
A three-session STEM Class: Spike Robotics is set for Sept. 19-21 at 201 McMillen Hall. Cost is $35 and will be led by Benjamin Pearce. This is for students in the fifth grade and older and will use the new Lego SPIKE Prime sets to help students learn the essential STEM and 21st Century Skills. These lessons will test design and engineering skills and is for both beginning and advanced students. This class goes from 4-6 p.m. each day
A three-part advanced SPIKE Robotics session will be offered Oct. 17-19 at 201 McMillen Hall with Pearce leading this session. Cost is $25 and will build on the introductory session in September. This class will focus more on the programming side as students face new robotic challenges. This is for students in the fifth grade and older and requires that you have taken the first session.
SCIENCE
In October, MCC is giving students (and parents) the chance to enhance their knowledge and science skills in a class where participants will dissect squids. Cost is $25 and will be taught by MCC science instructor Rob Bogardus. It is set for Oct. 6 from 11 a.m.-noon and would be best for students in the fourth grade and older. Parent and family participation is encouraged. (Additional students can be added for a $10 fee.) Students will use dissecting tools. There is no online registration available for this class.
MUSIC
A general music/choir class is set to begin Oct. 3 and run Mondays through Dec. 5 from 4-5 p.m. at the Tipton Hall music room. Cost is $60 and led by MCC Music Instructor Dr. Mirna Cabrera. This class is for students in kindergarten through eighth grade and will cover choral techniques and musicianship skills. There will be a final concert at the end of the semester with the Children's Choir joining other ensembles. Discounts are available for families with more than one student.
Troll Time
Put on your most colorful clothes and celebrate trolls with others your own age. This is for those from age five through ten and will be Saturday, Oct. 29 from 1-4 p.m. Cost is $15 and will be taught by Kandie McCauley. Participants will make jewelry, headbands while watching a video, eating magical rainbow popcorn and more.
---