MCC Theater announces auditions for a swashbuckling comedy sequel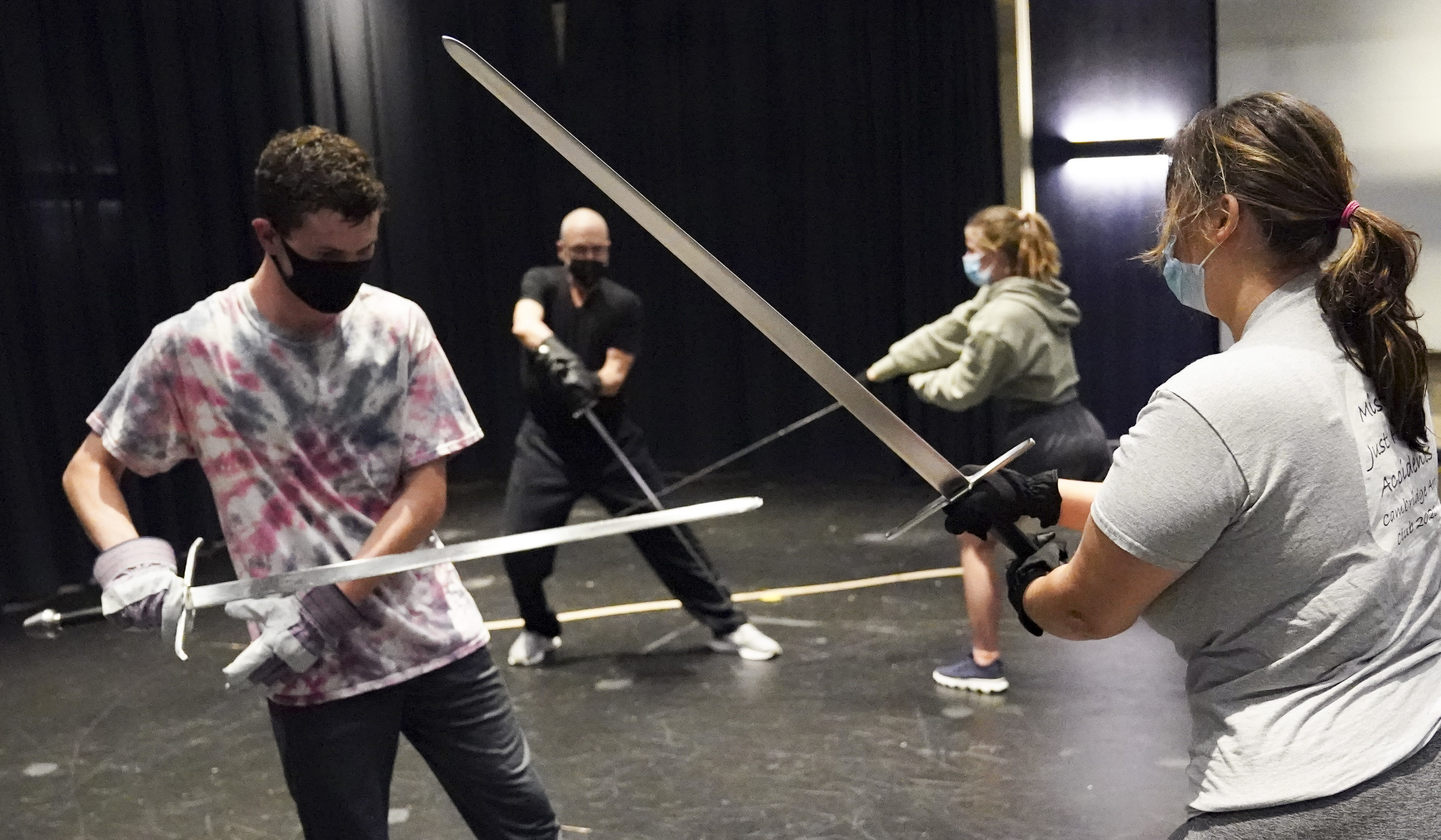 Monday, February 6, 2023
McCook Community College Theater announces auditions for "Swashbuckling Scallywags at the Bilgewater Inn and Groggery," a slapstick comedy by Mark Hardiman.
Auditions are set for Sunday, Feb. 26, Monday, Feb. 27 and Tuesday, Feb 28 from 5-7 p.m. at the Weeth Theatre in Tipton Hall on the campus.
The production will be performed April 29 and 30.
Following up on last spring's successful comedy, this production will include slapstick humor and swordplay, with pirates, peasants, and princes. College students and community members are encouraged to audition. The material is PG-13. Auditions will include movement exercises and reading from selected texts.
Those interested in backstage duties, stage management, or assistant to the director should drop by auditions for a brief conference with the director. Masks will be used in auditions and rehearsals.
With two decades of teaching theatre and stage combat and 15 years running a professional theatre in Chicagoland, Mark Hardiman is the theatre faculty at MCC. Hardiman brings years of experience bringing stage combat to life on the stage in numerous productions from Shakespeare to his adaptations of Treasure Island and more.
If you have questions or need to schedule an alternate time to audition, please contact Mark Hardiman at hardimanm@mpcc.edu or call 308-345-8173.
---