MCC students take part in community-wide disaster drill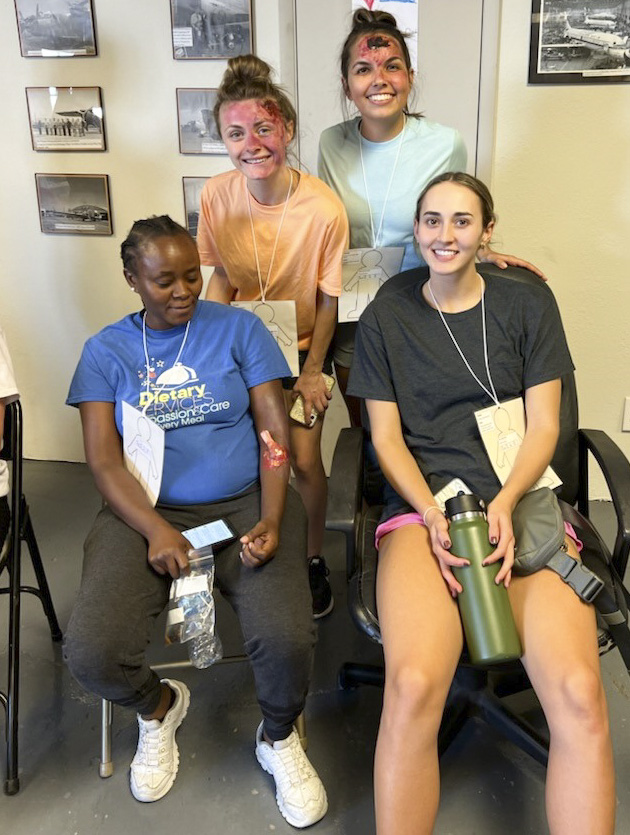 Wednesday, September 14, 2022
MCC LPN students participating in a mock-plane crash Tuesday were (front row from left): Eunice Warui, Gracen Tuttle, (Back row) Reagan Wheeler and Kimmie Neises.
McCook Community College LPN students as well as MCC EMT students participated in a community-wide disaster drill Tuesday.
These students volunteered their time to play victims in the live training exercise which involved several local entities. Some of the entities involved included: McCook EMS/Paramedic/Fire, Red Willow Western Rural Fire, McCook city police, and Community Hospital employees.
This year's scenario was a multi-victim passenger plane crash.
MCC students participating were LPN students Reagan Wheeler, Kimmie Neises, Eunice Warui and Gracen Tuttle. Current EMP students participating include Karragan Shaw and Cameron Werkmeister and former EMT student Paige Bopp.
MCC students played the role of the victims, and got to see how all entities work together, how injuries are triaged based on severity, how important communication is between members of the same team as well as all entities together.
---