New course in phlebotomy starts Oct. 13 in McCook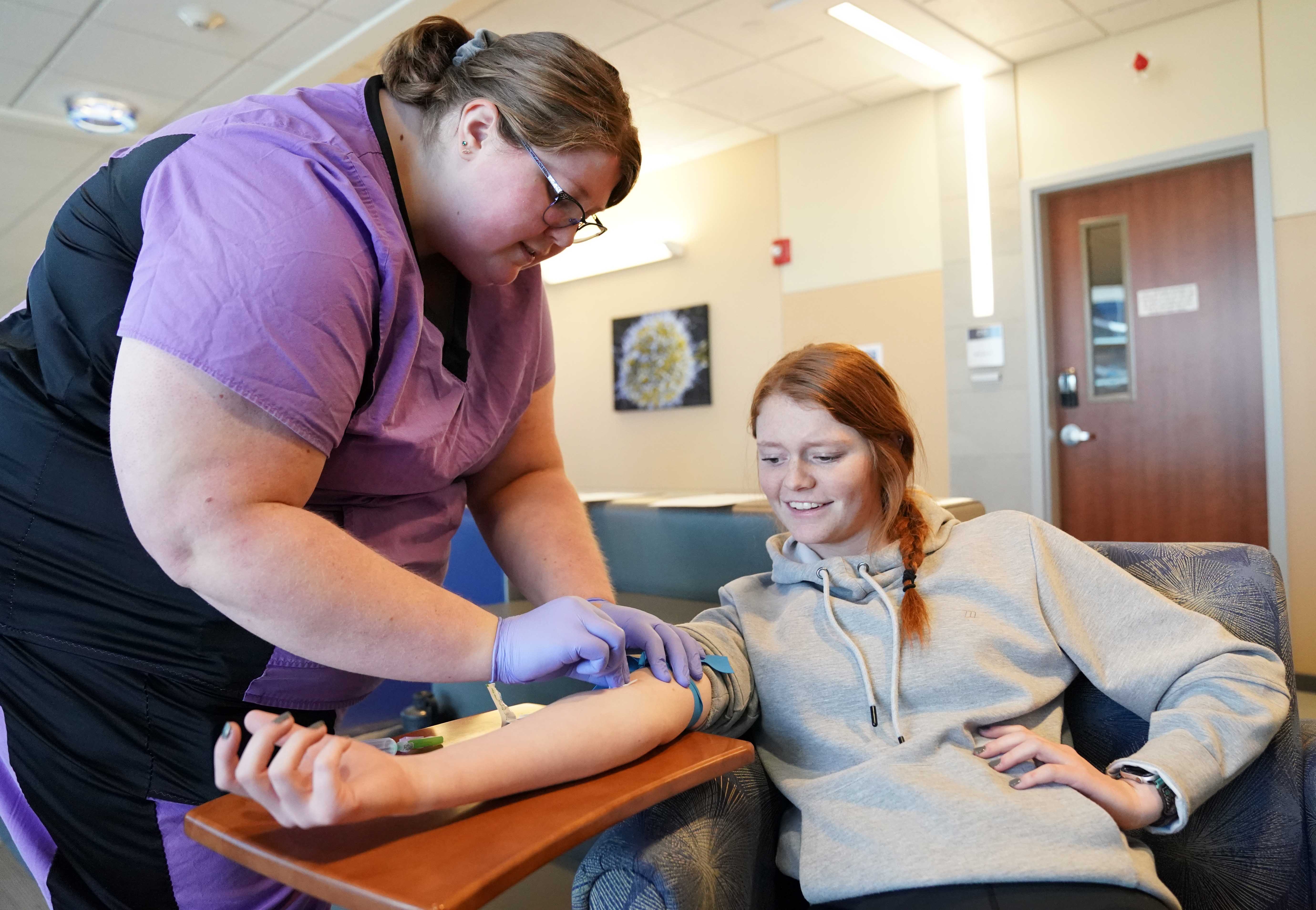 Friday, September 16, 2022
MLT student Mariah Schneider is shown performing a blood draw on Kylie Licking.
A new course in phlebotomy is being offered in McCook for anyone interested in gaining experience in the medical field.
Fundamental of Phlebotomy is an eight-week course that begins Oct. 13 and runs Thursdays through Dec. 15. Class meets from 5-10 p.m.
"This is a skill that almost all healthcare professionals need and is a great way to build resumes and pave the pathway to working in a hospital, clinic or physician's office," said Jamie Perry, Medical Lab Technician Program Director/Instructor, who will teach the class.
Students will be trained to perform a variety of blood collection methods using proper techniques and precautions including vacuum collection devices, syringes, capillary skin puncture, butterfly needles. Students will learn about blood culture specimen collection on adults, children, and infants. Emphasis will be placed on infection prevention, proper patient identification, proper labeling of specimens and quality assurance. As part of the course, students will learn specimen handling, processing, and accessioning.
Students must have a high school diploma or GED, and must be 18 or have permission from the instructor.
You can register for this class and apply to become a Mid-Plains Community College student at mpcc.edu
Contact an advisor to get registered for this class in McCook. This class is also offered in North Platte.
---