MCC Athletic Department selling used jerseys, equipment online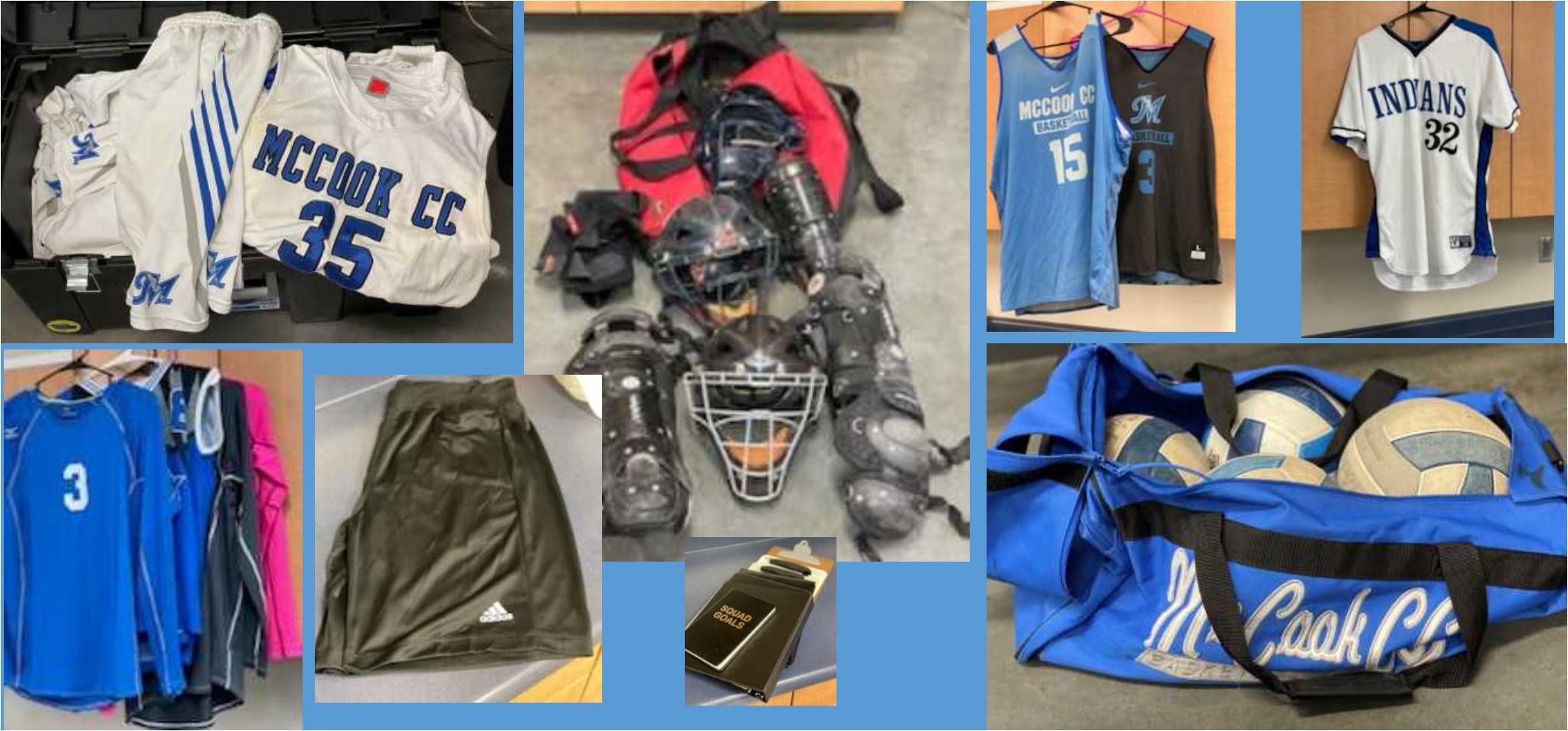 Wednesday, July 28, 2021
Check out the McCook Community College Athletic Department's used equipment/uniform auction through Thursday at 3 p.m.
There are 40 lots of items which includes more than 200 assorted jerseys for baseball, basketball, volleyball and softball. Also pants, shorts, shoes, cleats, backpacks, duffel bags, training equipment, balls, as well as miscellaneous, electronic equipment, office and Christmas items.
Bidding is only available online. You must have an account to bid. All items being auctioned are used equipment being rotated out of service and all items are sold "as is."
The auction pick-up time is Friday between 3-5 p.m. All items must be gone by 5 p.m.
Winners must have the payment and the winning bid email with them at time of pick-up at McCook Community College, Peter and Dolores Graff Event Center inside southwest doors, E. Third and M Street in McCook.
For more information contact Hayley Kobza at kobzah@mpcc.edu or 254.433.1968
https://airauctioneer.com/mccook-community-college-athletic-dept-auction/table#ai-display
---