McCook Community College announces graduates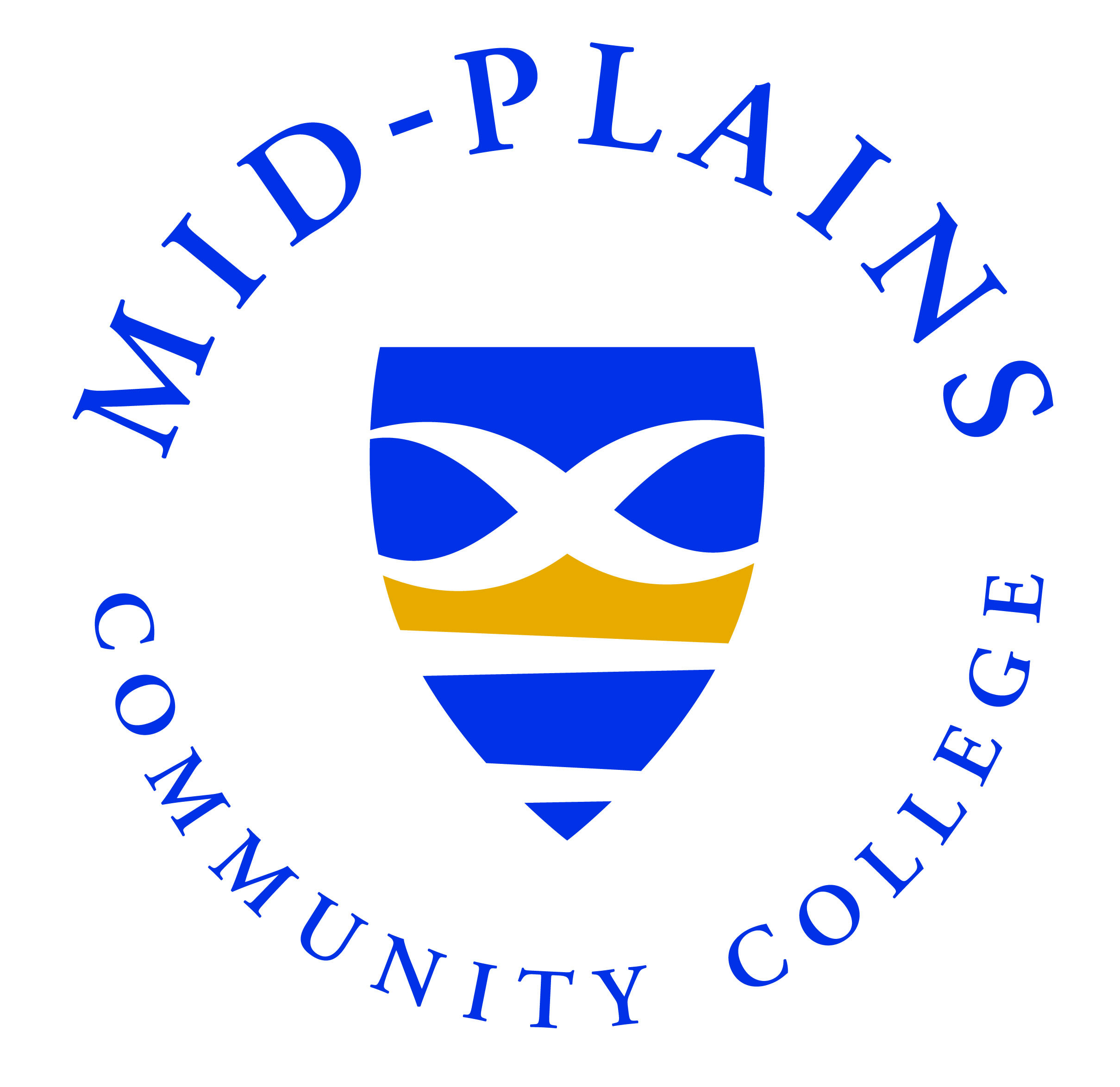 Tuesday, April 20, 2021
McCook Community College has released its list of graduates for the 2020-21 academic year.
The following students will be recognized during a commencement ceremony at 10 a.m. May 7 at the Peter and Dolores Graff Events Center in McCook.
The ceremony is open to the public. Guests will be required to wear masks and adhere to current social distancing protocols.
Associate of Applied Science
Business:
Indianola - Sydney Mastin (Business Administration)
Lexington - Weston Kunkee (Agribusiness)
McCook - Jesse Dickey (Business Administration), Stephen Guthrie (Business Administration)
North Platte - Chesney Tatman (Agribusiness)
Valentine - Sheyenne Hammond (Accounting) (Agribusiness) (Business Administration)
Colorado
Holly - Kallie Cathcart (Accounting)
Minnesota
Ulen - Brooklyn Spencer (Marketing)
South Dakota
Ree Heights - Landon Sivertsen (Agribusiness)
Wall - Wynn Schaack (Agribusiness)
Emergency Medical Services:
McCook - Christopher Hammond
California
Wasco - Christopher Brown
Oregon
Echo - Jenna O'Brien
Washington
Spokane - Dain Houske
Graphic Design/Visual Communications:
Arapahoe - Gavin Nelson
Lexington - Karina Mendoza
Information Technology:
Arapahoe - Edwin Aguirre Carmona (PC Support/Network Tech)
Welding Technology:
Firth - Gage Hansmeyer
Iowa
Sanborn - Ethan Wright
North Dakota
Rhame - Sterling Lee
Associate of Arts Degree
Bartlett - Zane Patrick
Culbertson - Alexandria Erickson
McCook – Deanne Crocker, Dylan Lepper, Audrey Paisley, Miranda Payton, Terra-Marie Sides
Colorado
Pueblo - Trevor Pacheco
Florida
Davenport - Adrienne LaBay
New Mexico
Las Cruces - Estrella Avalos
Texas
Odessa - Jordan Muschalek
San Antonio - Thomas Nourse
Australia
Carrum Downs - Kojie Santos
France
Nantes - Heiata Tauota
Associate of Fine Arts Degree
McCook - Lydia Hagan, Skyla Henning
Associate of General Studies Degree
Elwood - Jaycee Wooters
Haigler – Jerrie Wheaton
McCook - Keri Galarneau
Wallace - Kaden Hager
Oklahoma
Oklahoma City - Destiny Davis
Boliva
Cochabamba - Fernanda Canedo
Associate of Science Degree
Arapahoe - Hunter Swanson
Bartley - Alexis Burke, Laura Dreiling
Cozad - Kaitlyn Kleinknecht
Culbertson - Alexandria Erickson, Shayne Mintling
Danbury - Brett Soderlund
Hyannis - Mackenzie Anderson
Indianola - Dylan Hofman, Cara Oltmer
Loup City - Lake Reikofski
McCook - Kirstin Collicott, Nicole Dewey, Terasa Emmons, Lydia Hagan, Skyla Henning, Cameron Lashley, Autumn Miller, Danielle Mowry, Laurel Schmidt, Bria Simmonds, Sydney Stewart, Kenna Ward
North Platte - Emily Barr, Katrina Webster
Scottsbluff - Kelly Snelling
Sutherland - MaKenzie Derr
Trenton - Kyleigh Scott
Alabama
Montgomery - Gail Whiting
Colorado
Holly - Kallie Cathcart
Monument - Brandon Reynolds
Hawaii
Ewa Beach - Marcus Tobin
Louisiana
Lake Charles - Amiya Dartest
Massachusetts
New Bedford - Damien Perry Jr.
Oregon
Beaverton - Boaz Quinlan
Texas
San Antonio - Thomas Nourse
Utah
Delta - Lexee Johnson
Richfield - Kristen Mogan
Spanish Fork – Genevieve Hopkinson
Washington
Monroe - Aiden Ferry
England
Manchester - Niamh Kelshaw
Germany
Koblenz – Deniz Sari
Italy
Condove - Alice Midiri
Spain
Melilla - Carla Cano
Sant Joan Despí - Maite Garcia
Diploma
Emergency Medical Services:
California
Antioch - Carlos Hawkins Jr.
Washington
Montesano - Cody Lakner
Practical Nursing:
Arapahoe - Janine Harding
McCook - Nova Atteberry, Feona Berry
Welding Technology:
Indianola - Jay Porter
Certificates
Business Administration:
Lexington - Karina Mendoza
Ord - Danielle Wray
South Dakota
Elkton - Kayla Engwicht
Early Childhood Education:
McCook - Kirstin Collicott
Entrepreneurship:
Ord – Danielle Wray
Iowa
Onawa - Austin Madison
Leadership:
McCook - Autumn Miller
Logistics:
South Dakota
Ree Heights - Landon Sivertsen
Multimedia Design:
Lexington - Abbygayle Zerr
McCook - Deanne Crocker, Kyle Kinne, Marshall Sides
Print Design:
Lexington - Abbygayle Zerr
McCook - Deanne Crocker, Kyle Kinne, Audrey Paisley, Marshall Sides
---