MPCC plans implementation of new mechanical drive learning systems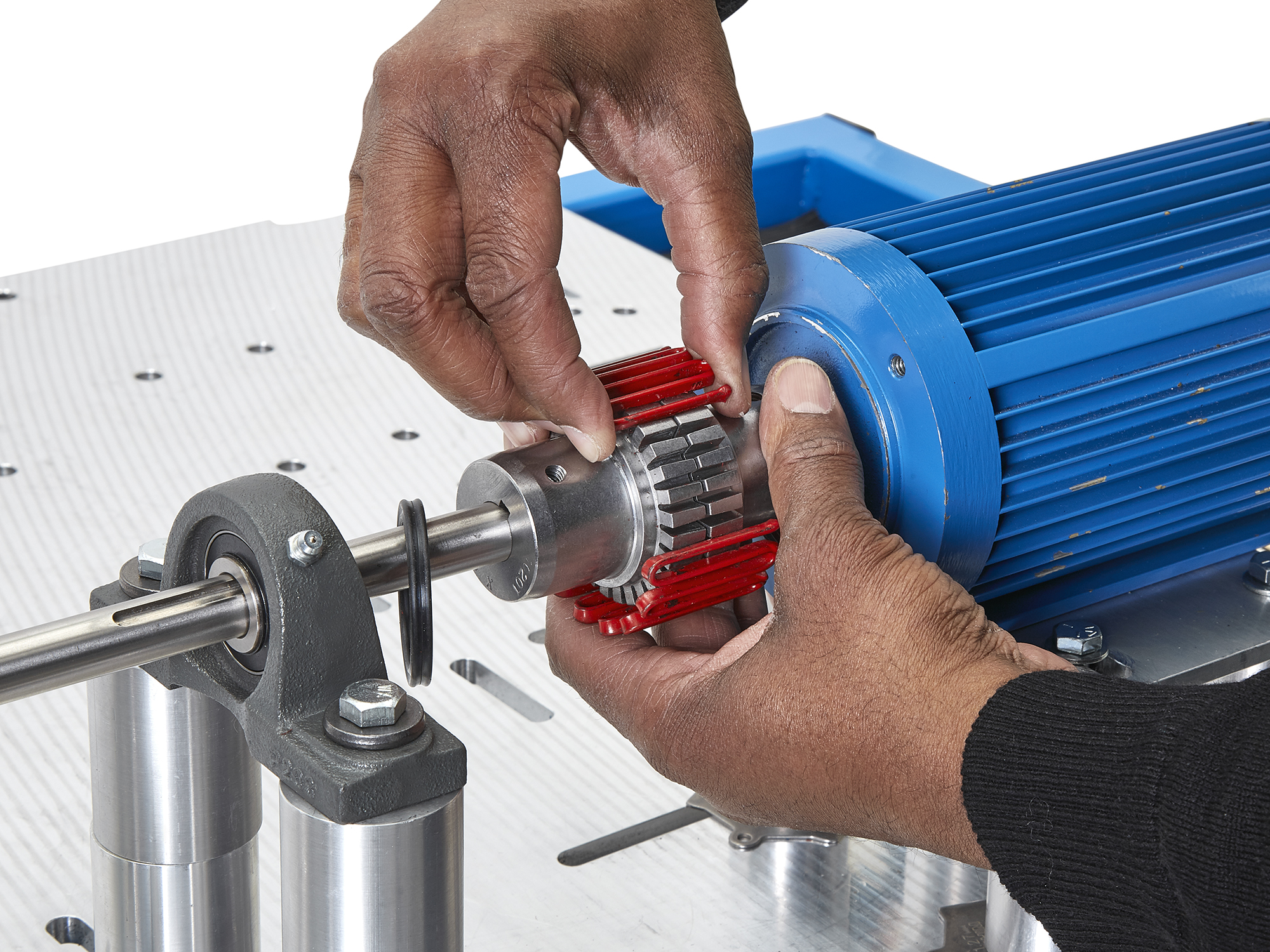 Friday, November 5, 2021
Mid-Plains Community College will soon be able to enhance its hands-on skill training and expand its technical learning opportunities thanks to the purchase of four Amatrol Mechanical Drives Learning Systems.
"Our feedback from area employers has been that they want more emphasis on hydraulics and electronics," said Steve Kramer, diesel instructor and chair of the Applied Technologies division at MPCC. "This is going to help us do that."
The systems are similar to four other applied technology simulators the college acquired in 2018. In addition to serving electrical students, those were geared toward heating, ventilation, air conditioning and refrigeration training (HVAC/R).
The new equipment will be used primarily by the Electrical Automation Controls Program and Diesel Technology departments. Kramer believes it will help the college stand out in terms of real-world training and will make graduates more employable.
Amatrol's Mechanical Drives 1 Learning System will be among those the college will receive. It features a two-panel mobile workstation with a constant speed drive motor, variable speed motor, motor control unit and multi-drawer storage.
With it, students can learn how to mount, level and properly align an electric motor, the types and applications of keys, the types of shaft misalignment, how to determine proper belt tension, the function of backlash and how to adjust chain sag to a specified amount using adjustable centers.
"We haven't had any way to show tension and proper lubrication on chains in the past," Kramer said. "We can't all gather around the combine, which is dangerous if it's running. That's the best way to lube chains, check for hot bearings and make sure it's running properly. Also, that type of demonstration doesn't apply to students who don't want to go into an agriculture-related field such as those pursuing facilities maintenance."
Students will be able to crowd around the new learning systems, however. They can observe in a group setting then take turns putting the concepts into practice.
The college also purchased a Mechanical Drives 4 Learning System, which teaches the operation, installation, maintenance, troubleshooting, identification and selection of precision ball screws, linear ball bearings, cam clutches, friction clutches, electric brakes and axis slides.
Additionally, MPCC will get a Mechanical Fabrication 1 Learning System - which focuses on training the safe, proper application of basic hand tools used in mechanical fabrication assembly - as well as Amatrol's Mechanical Drives 2 Learning System.
The latter covers the construction, operation, installation, and alignment of heavy-duty V-belt drives, synchronous belt drives and heavy-duty chain drives. The system also delves into topics associated with the maintenance and proper operation of those drives, such as belt and chain selection, lubrication, couplings and drive troubleshooting.
"We will be able to show how sprockets wear and better explain flow rates and pressures," Kramer said. "We can teach students to recognize if equipment is being properly maintained, show them pillow block bearings, tapered roller bearings and others that haven't previously been in application in our department."
The drive systems featured in the mechanical drives training system are used in countless automotive, agricultural, industrial and commercial applications, so the advanced manufacturing career fields for students with those skills are vast.
All of the systems will be based in North Platte, but being portable, can be rolled out to MPCC campuses in McCook, Broken Bow, Imperial, Ogallala and Valentine as well as to area high schools. When not in use, they will be on display in the diesel and electrical departments in North Platte and used as a recruiting tool during prospective student tours.
---