MLT students celebrate Medical Laboratory Professionals Week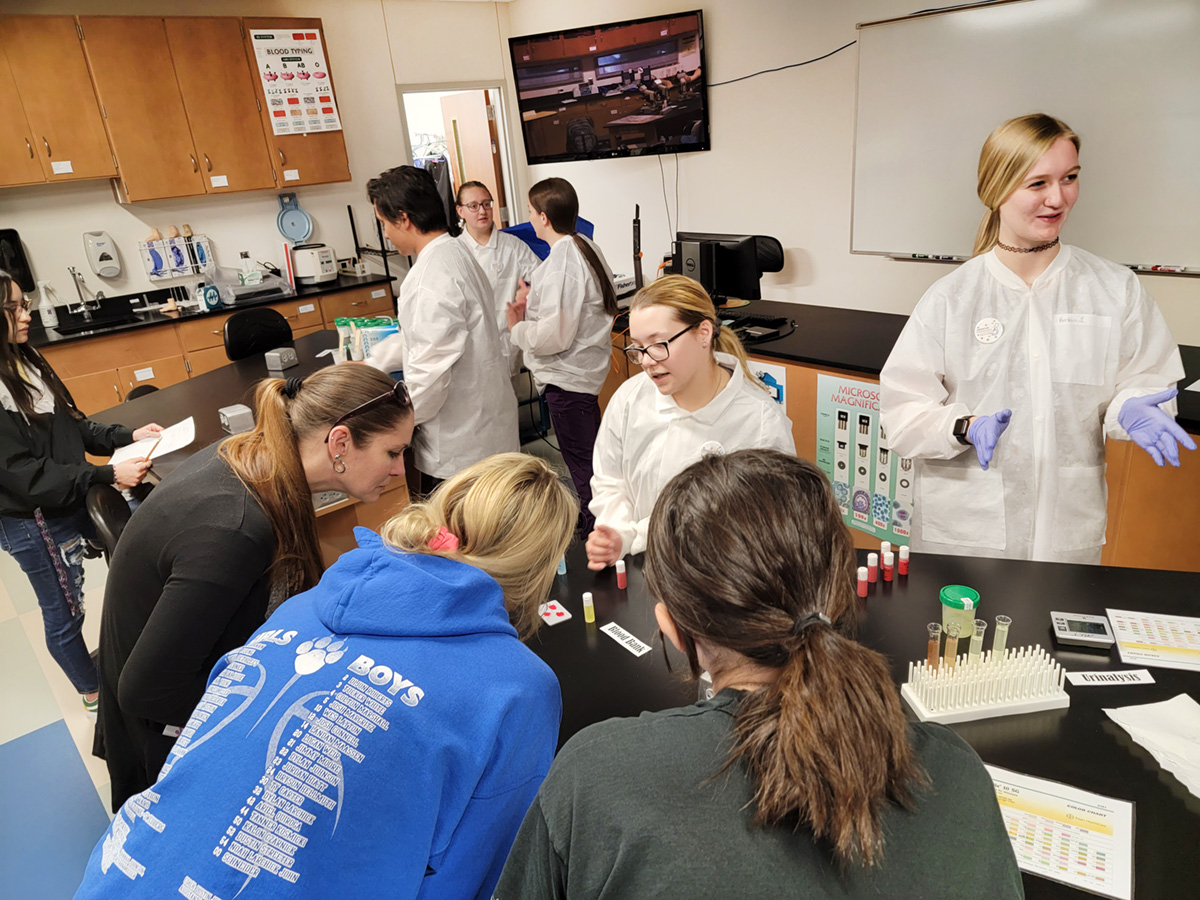 Tuesday, April 26, 2022
Medical Laboratory Technician students at North Platte Community College celebrated Medical Laboratory Professionals Week with tours and demonstrations Tuesday.
Medical Laboratory Professionals Week, April 24-30, is an annual celebration of medical laboratory professionals and pathologists who play a vital role in health care and patient advocacy.
MLT students conduct an event every year to commemorate the week. This year, they invited other students and NPCC employees to an open house where they explained some of the concepts and procedures they have been learning about. They also offered fun activities for guests to learn more about the importance of laboratory work in the health care world.
---