Tessa Metschke selected as NPCC student commencement speaker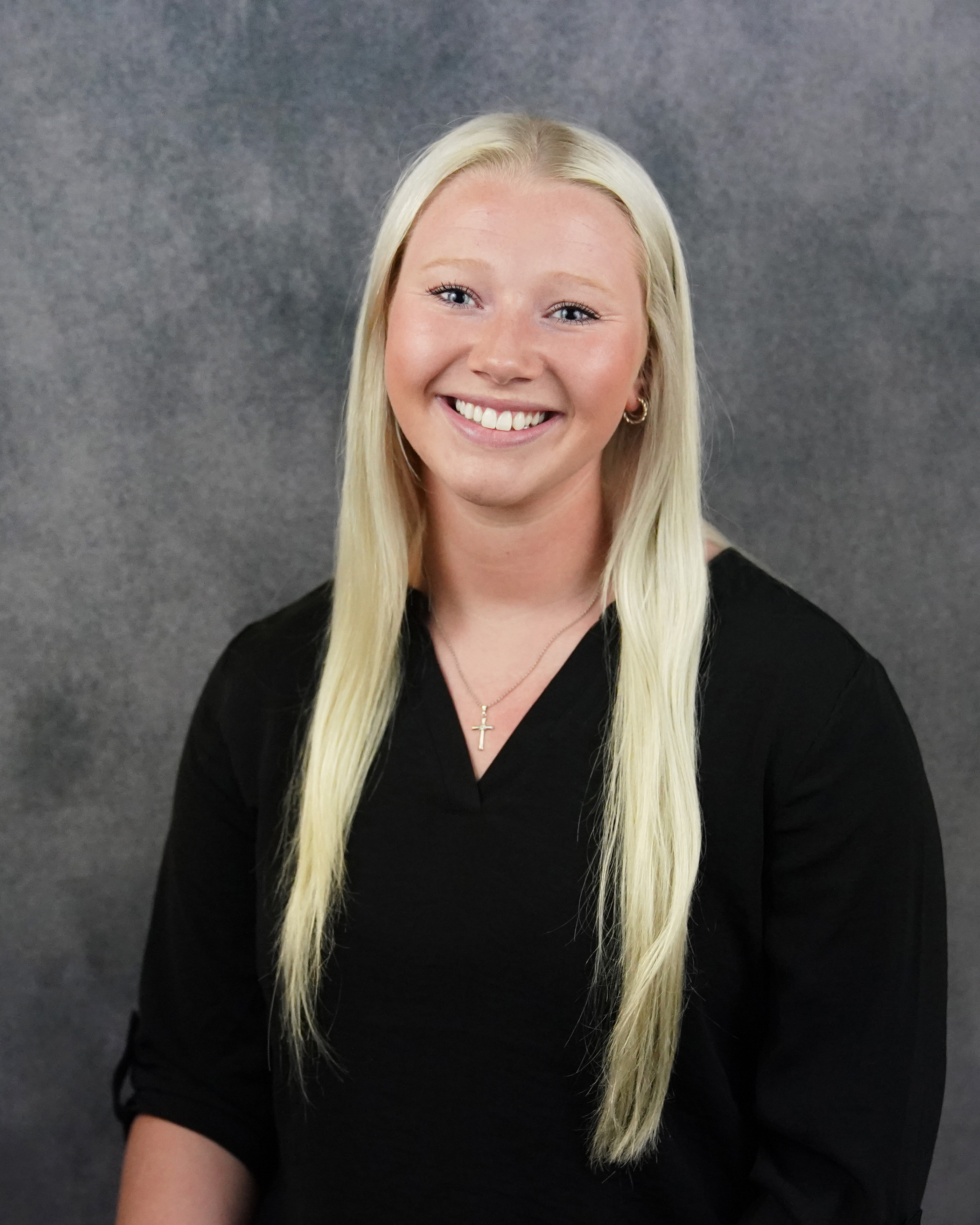 Friday, April 14, 2023
Tessa Metschke is North Platte Community College's 2023 student commencement speaker.
Metschke plans to highlight the support she has received and relationships she has made at NPCC when she gives her address next month.
"I wanted to focus my speech on support because that is all I have ever received from any person at this school," Metschke said. "Support is campus-wide, and I see it in all facets. I see support from faculty, smiling faces in the learning commons, our amazing janitorial staff, athletic coaches and sponsors. Having this support is what makes us succeed."
Metschke, who is originally from Chambers, fell in love with NPCC the first time she set foot on campus.
"I chose NPCC because, when I came on the tour, it felt like a home away from home," Metschke said. "I liked the foundation that Coach [Alexa] McCall's volleyball program had. I knew coming to NPCC was going to set me up for success athletically and also academically."
Metschke played on the Knights volleyball team both years that she attended NPCC. She was a member of the Phi Theta Kappa Honor Society, worked as a student aid in the biology department and served as both a math and chemistry tutor.
Metschke has been on the President's List every semester and earlier this week she was named to the 2023 Phi Theta Kappa All-Nebraska Academic Team.
Her selection was based on academic achievement, extracurricular activities and community service among other criteria.
Metschke was also chosen for the National Junior College Athletic Association's 2021-22 NJCAA All-Academic First Team last summer for achieving a 4.0 GPA.
Metschke will receive an Associate of Science degree at commencement. She plans to transfer to the University of Nebraska-Lincoln in the fall to finish the last two prerequisites she needs for pharmacy school.
"After a year at Lincoln, my hopes are to attend the University of Nebraska Medical Center in Omaha to get my PharmD license," Metschke said.
She credits NPCC for preparing her – not just for a university setting, but for life beyond.
"I learned so much and had such great experiences at NPCC," Metschke said. "I gained confidence in myself that I never had before. I learned from some of the best instructors, which is such a blessing. I am so grateful I started my journey at NPCC, and I will be forever thankful for the instructors that helped me grow as a student. NPCC may just be a short period of time in my life, but it has shaped and molded me for the next steps."
The public is invited to hear Metschke's commencement speech at 3 p.m. May 12. The ceremony will be in the McDonald-Belton Gymnasium on the NPCC South Campus, 601 W. State Farm Rd., in North Platte.
Admission is free. A livestream will also be available at: https://boxcast.tv/view/north-platte-community-college-commencement-ukr8uvemeb0zuz7dunuj.
---