NPCC's Med Lab Tech students receive recognition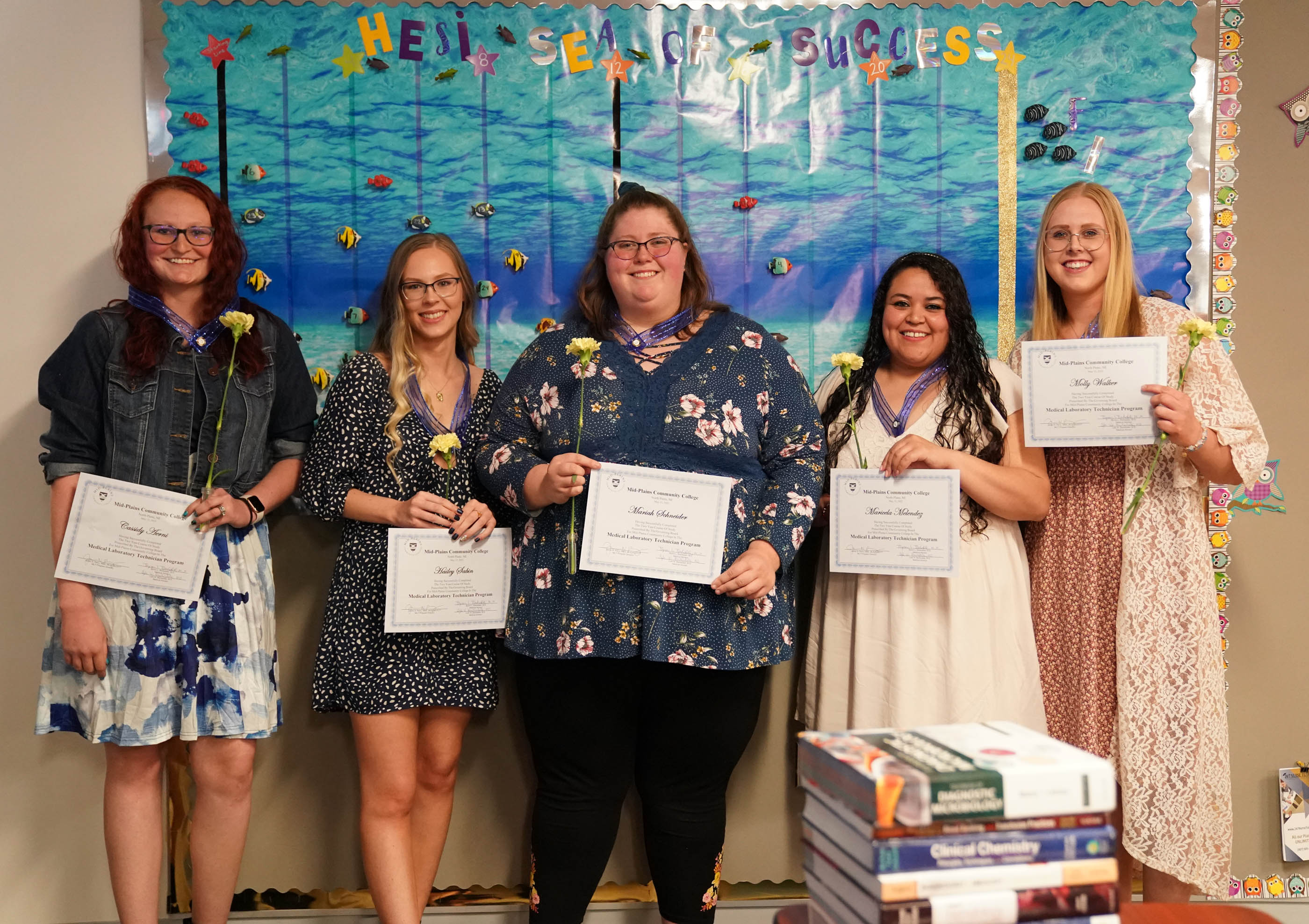 Friday, May 13, 2022
Five students were recognized Friday for graduating from the Medical Laboratory Technician program at North Platte Community College.
MLT student Molly Walker, of Kearney, was also honored for being named Emerging Leader by the Clinical Laboratory Management Association. Walker received a scholarship for her efforts.
The students were presented with pins and certificates during a ceremony in NPCC's Health and Science Center.
Pictured left to right, the graduates are: Cassidy Aerni, of Venango; Hailey Sabin, of Gothenburg; Mariah Schneider, of Wellfleet; Maricela Melendez, of Arnold and Walker.
---