MPCC honored with Transact Distinction Award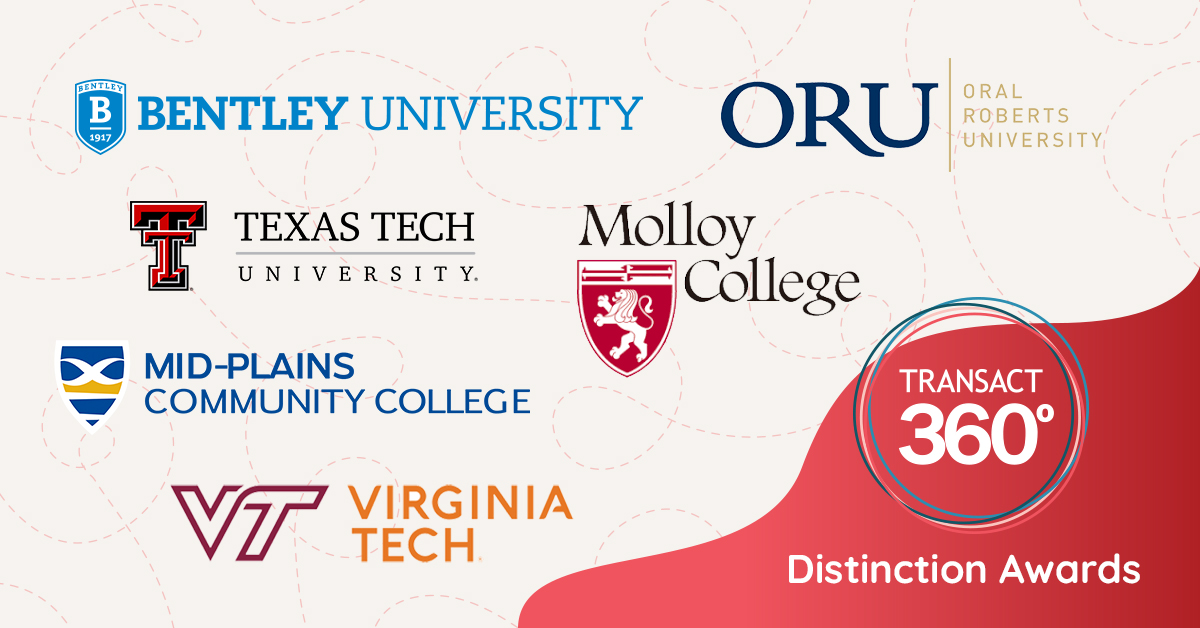 Monday, March 22, 2021
Mid-Plains Community College has been recognized with a Transact 360° Distinction Award for Student Experience in Campus ID and Commerce Solutions.
Transact is the leader in innovative payment solutions for a connected campus. It honors those who are passionate about using technology to better their campus experiences.
The Distinction Award for Student Experience recognizes institutions whose technological innovations have markedly improved the total student experience. That includes addressing new and changing dynamics in fields such as student recruitment, engagement and retention.
"What started out as a software implementation to improve our student meal plan processes grew into something much more substantial," said Mike Steele, MPCC vice president of administrative services. "The Transact implementation allowed us to bring several of our existing software platforms together. The end result allows students to access dining services, printing services, event attendance and purchasing of items in the dining halls and concessions stands all with one source, their campus ID card."
Transact recognized MPCC for investing in a full and extensive solution to dramatically impact the student day-to-day experience.
"It is great to receive recognition for all of the time and effort the team has put into this implementation," said Wendy Schramm, MPCC area systems analyst. "The impact on the student experience as we move to a contactless environment is limitless. We have a great team continuing to move this forward."
Mid-Plains has also signed an agreement to be the first community college to deploy Transact's Mobile Credential.
"Our recent implementation allows students to access services using their campus ID Card," said Steele. "We are currently in the planning stages of making these services available to students through a credential on their phones."
The Distinction awards were announced during a virtual Transact 360° Annual Users Conference on Wednesday. Rachael Sepcic, vice president of Transact, offered her congratulations to all of this year's winners.
"It is a privilege to recognize you for bringing excellence, leadership, and continuous innovation to your work," said Sepcic. "Once again, I am blown away by our clients and all they are doing to continuously improve the service to their students, families, faculty, campus staff and visitors."
About MPCC
Mid-Plains Community College, a legislatively designated 18-county district in West-Central Nebraska, is a comprehensive, open access, public, two-year community college system that offers associate degrees, diplomas and certificates. MPCC provides vocational-technical education, general academic transfer education, developmental education, continuing education, student services, public service programs and institutional support services.
About Transact
Transact's highly configurable, mobile-centric campus technology ecosystem simplifies the student experience across the full spectrum of student life. Transact's offerings include integrated solutions for tuition and other student expense payments, multi-purpose campus IDs, and campus commerce. With a long-standing reputation of serving the higher education community, Transact proudly assists millions of students each year with its innovative products and solutions. For more information, visit www.transactcampus.com.
---