MPCC hosts JAM 5K for employees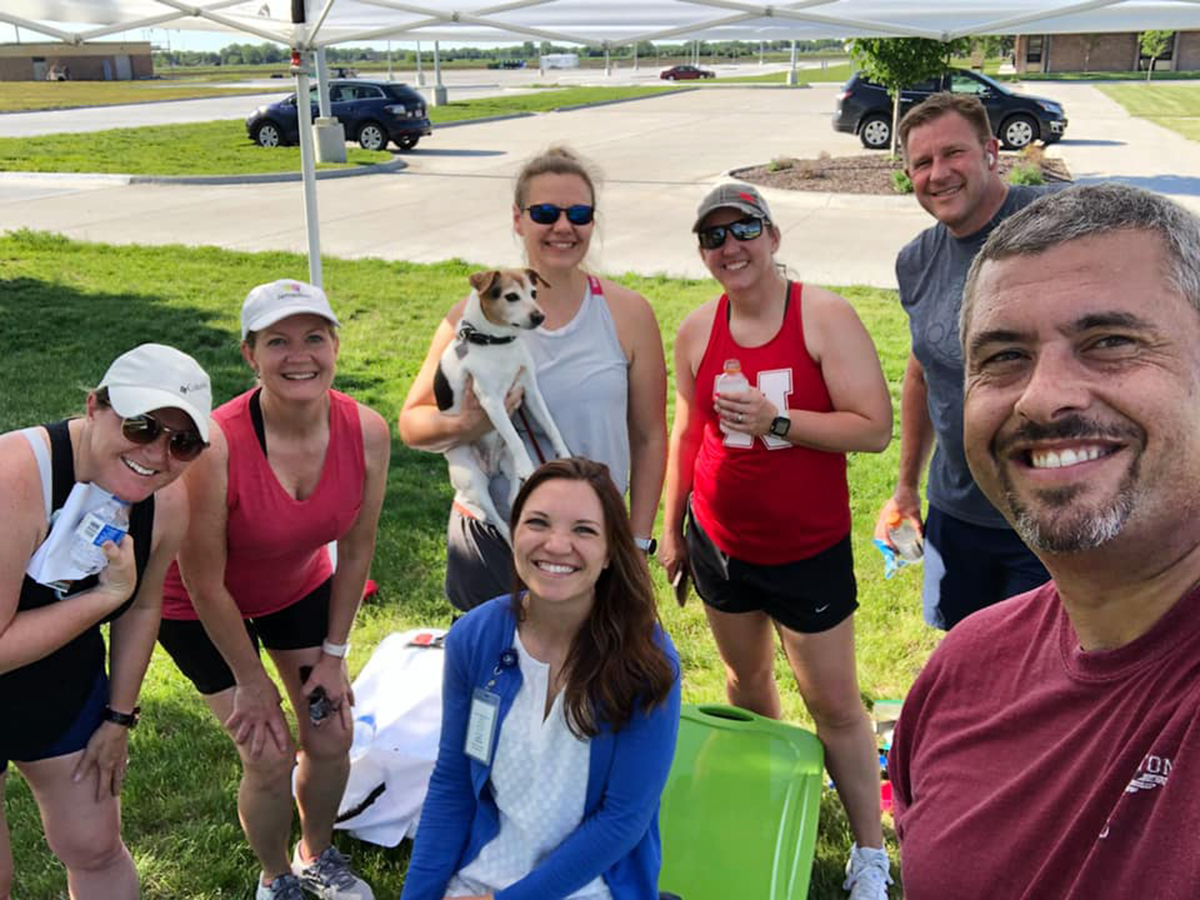 Friday, June 4, 2021
Mid-Plains Community College employees participating in the virtual Jenzabar Annual Meeting (JAM) this week, took time out of their workshops to participate in a 5K Thursday night at campuses in McCook and North Platte.
Typically, JAM offers social and fitness activities when the meeting is conducted in person. MPCC's walk/run took the place of that this year. It provided employees, and their friends and family, with an opportunity to bond and have fun outside of the workplace while also focusing on wellness.
Pictured back row, left to right are: Crystal Peterson, Wendy Schramm, Amy Sabatka, Leah Purdy and Grant Schramm. Pictured front row, left to right are: Jamie Peters and Ryan Purdy.
---