MPCC Imperial Campus to sell surplus items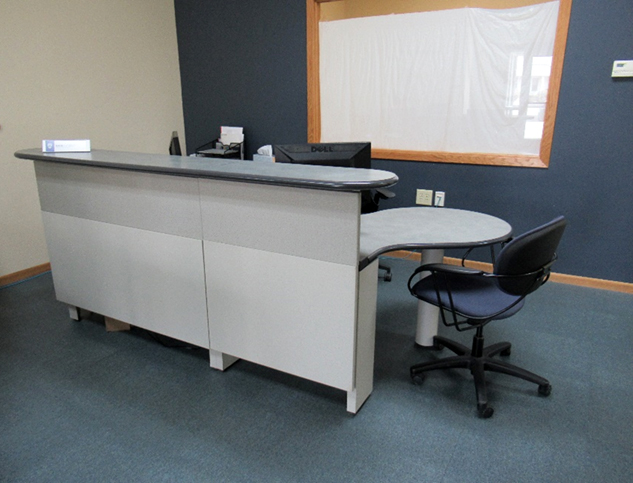 Friday, February 5, 2021
A reception desk at the MPCC Imperial Campus will be among the many items sold during an online surplus auction next week.
Surplus items from the Mid-Plains Community College Imperial Campus will be sold via online auction beginning Monday at noon.
The items can be viewed before that time at: https://airauctioneer.com/mid-plains-community-college-imperial-campus-auction. They include everything from office desks, chairs and file cabinets to a refrigerator, microwave, tables and a white board.
Both bid and "buy now" options will be available to the public. The deadline to bid is noon on Feb. 15.
Payments must be cash - not debit or credit cards. Payments can be accepted by either Brenda Ledall or Katie Gebert at the Imperial Campus or through the Business Office on the North Platte Community College North Campus, 1101 Halligan Drive, in North Platte.
All purchased items must be picked up at the Imperial Campus by 5 p.m. Feb. 15 or risk being forfeited.
---