Season begins for MPCC Rodeo Team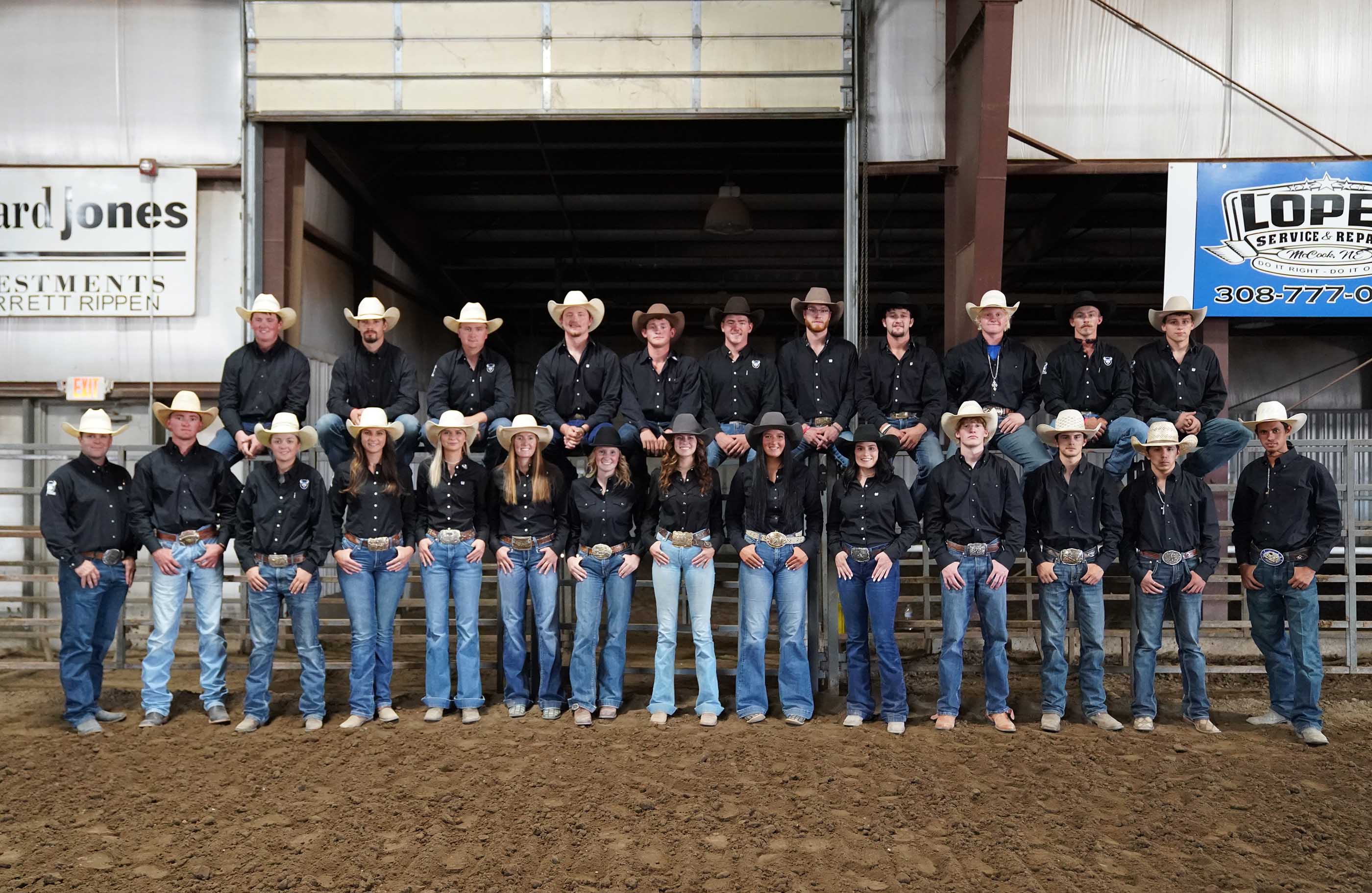 Thursday, September 8, 2022
The Mid-Plains Community College Rodeo Team begins its season this week in River Falls, Wis. MPCC athletes are up Friday and Saturday in the 57th annual University of Wisconsin River Falls Falcon Frontier Days Rodeo.
A total of 23 cowboys and cowgirls will compete for Mid-Plains this year. Those include returning sophomores Andrea Meyer, of Stapleton; Rex Day, of Bartlett; Casey Reis, of Grand Island; Dalton Kunkee, of Lexington; Kaden Wooters, of Elwood; Kalyn Nielsen, of Verdigre; Maggie Underhill, of Hill City, Kan.; Nick Rettinger - Amidon, N.D. and Barrett Schlieker, of Fort Lupton, Colo.
Schlieker represented MPCC in the team roping at the College National Finals Rodeo in Casper, Wyo. in June.
New to the team this year are: Troy Kirkpatrick, of Broken Bow; Matt Miller, of Callaway; Jett Sjeklocha, of Hayes Center; Jace Richter, of Ogallala; Conner Schutz, of Elwood; Tymerie Steinhauer, of Sutton; Logan Reeves, of Central City; Raina Swanson, of Genoa; Carter Underhill, of Hill City, Kan.; Elias Garcia, of Ault, Colo.; DJ Martian, of Bowman, N.D.; Sydney Dunlap, of Kylertown, Pa.; Madison McGee, of Deloraine, Manitoba, Canada and Malcom Imes, of Spirit River, Alberta, Canada.
"I'm excited for the combination of returning veterans and our incoming class," said Wyatt Clark, MPCC Rodeo Team timed event coach. "We have some great representation in the Great Plains Region from our home state, and we included some international talent this year as well. I'm feeling very confident in our roster doing well in the regional standings."
The next rodeo the team competes in after Wisconsin will be the one its hosts. Activities will begin with the inaugural Whitetail Bull Bash at 7 p.m. Sept. 15 at the Wild West Arena in North Platte.
That will be followed by two days of the MPCC Stampede. Performances are scheduled for 7 p.m. Sept. 16-17 at the Wild West Arena.
Tickets for all three events are available at the gate at a cost of $10 each. The exception is children 10 and younger who will be admitted free as will MPCC students and employees with a college ID.
Weekend passes are also available for $20. The pass will get patrons into the bull bash and both nights of the Stampede.
---