MPCC to host GED graduation ceremony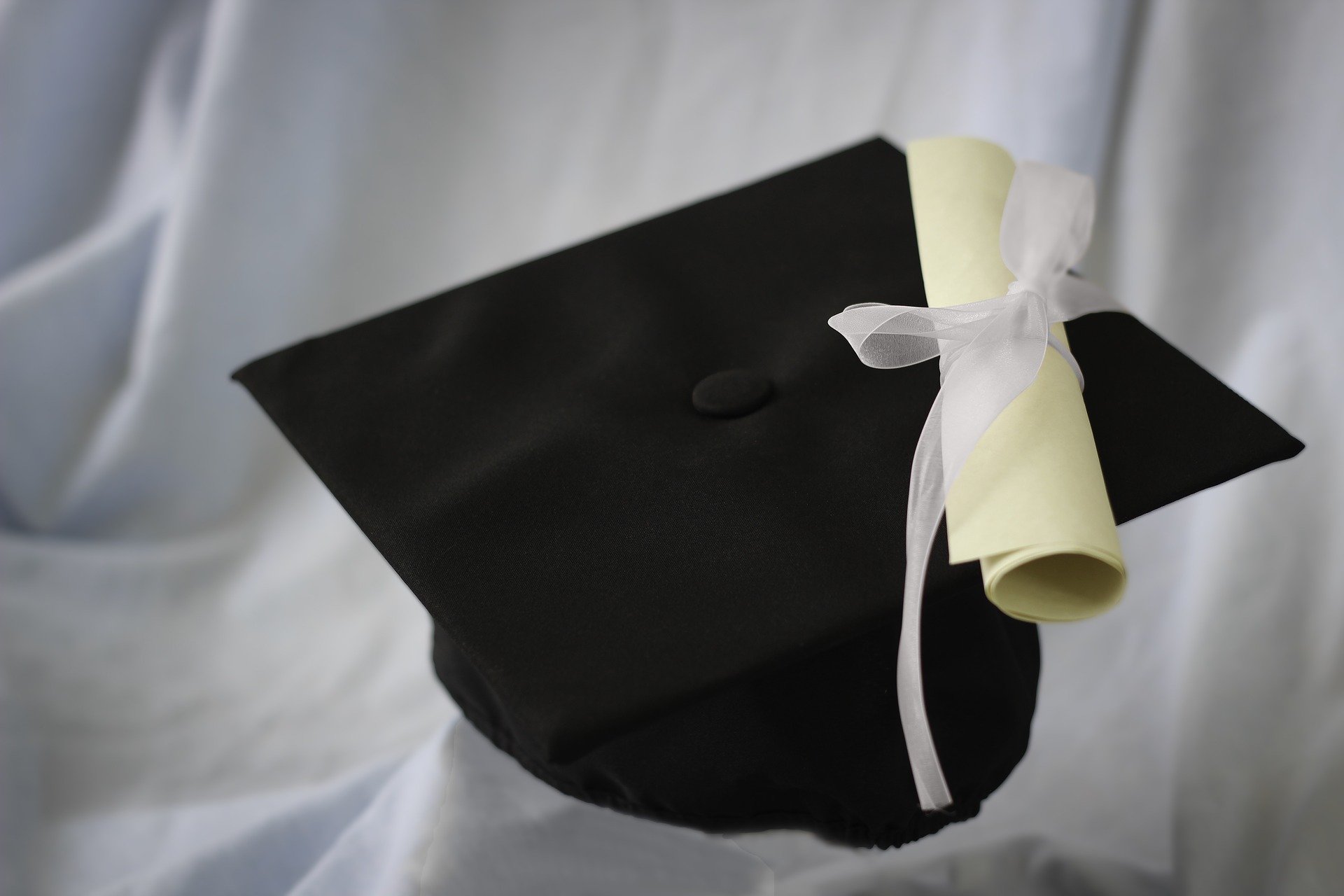 Monday, May 3, 2021
Mid-Plains Community College will recognize eight years' worth of GED graduates this week.
A special ceremony is planned for 7 p.m. Thursday in the McDonald-Belton Gymnasium on the North Platte Community College South Campus, 601 W. State Farm Rd., in North Platte.
It will be the first ceremony of its kind since 2013.
"The GED test changed to computer-based testing in January of 2014 and along with that came a cease to releasing GED scores to area programs," said Renee Miller, Adult Education program specialist for the college, regarding why the recognitions stopped. "We hosted a small GED graduation in Ogallala in 2017 recognizing students from just the MPCC Ogallala Campus that year, but there has not been a program-wide graduation since 2013."
It's important to Mid-Plains that the efforts of the graduates be celebrated, especially since GED tests are known for being challenging.
"The 2014 GED test was normed at a level that only 50 percent of graduating high school students could pass and, as such, is exceptionally difficult," Miller said. "These students deserve recognition for accepting the task with open minds and seeing it through."
To earn a GED, students must pass Science, Social Studies, Reasoning Through Language Arts and Math tests. Since 2014, more than 90 students have completed their GED with the assistance of the MPCC Adult Education Program.
"Students taking the GED test are from all walks of life and a variety of circumstances," said Miller. "The GED serves as proof of skills completion for homeschooled individuals. Often, international students find that the GED is a quicker route than having their diplomas sent, translated and verified from their home countries. Many GED students juggle full-time jobs, children, lack of transportation, physical and/or mental health struggles and a general lack of support all while trying to complete four years' worth of high school education in a condensed amount of time."
Those who complete their GED are eligible to apply for a $1,000 scholarship, renewable for two years, to Mid-Plains to assist them in continuing their education.
"Individuals with a GED as their high school equivalency have the same opportunities for college and careers as high school graduates," said Miller. "We are here to help make sure students have a smooth transition between Adult Education classes and college enrollment with the incorporation of the AE to MPCC initiative. For those who opt to go directly into the workforce as opposed to continuing their education, we partner with MPCC's Career Services department to ensure career placement."
MPCC's GED graduation ceremony is open to the public. Guests will be required to wear masks and adhere to current social distancing protocols. The following graduates will be recognized.
Culbertson - Damien Rodriguez
Imperial - Jaquelin Estrada, Julissa Estrada
Kearney - Matthew Fanning
North Platte - Nicole Burtt, Heather Cheever, Tietyss Dieter, Matthew Fisher, Levi Hodgen, Samuel Mergele, Samuel Musselman, Michael Pearsall, Michael Romero, Rosario Torres, Gorge Trevino
Ogallala - Brittany Birdsill, Kelsey DeCoste, KaLynn Jantz, Iran Ramirez, Kimberly Wallin, Marcus Wiebe
Wray, Colo. - Rachel Martinez Heaton
"We are thrilled to be celebrating these GED graduates and look forward to seeing our graduates recognized," said Robin Rankin, area director of Adult Education/ADA.
Those interested in learning more about obtaining a GED through Mid-Plains or about the GED scholarships available can contact Rankin at rankinr@mpcc.edu or (308) 535-3637.
---