MCC Volleyball teams up for 9/11 Memorial event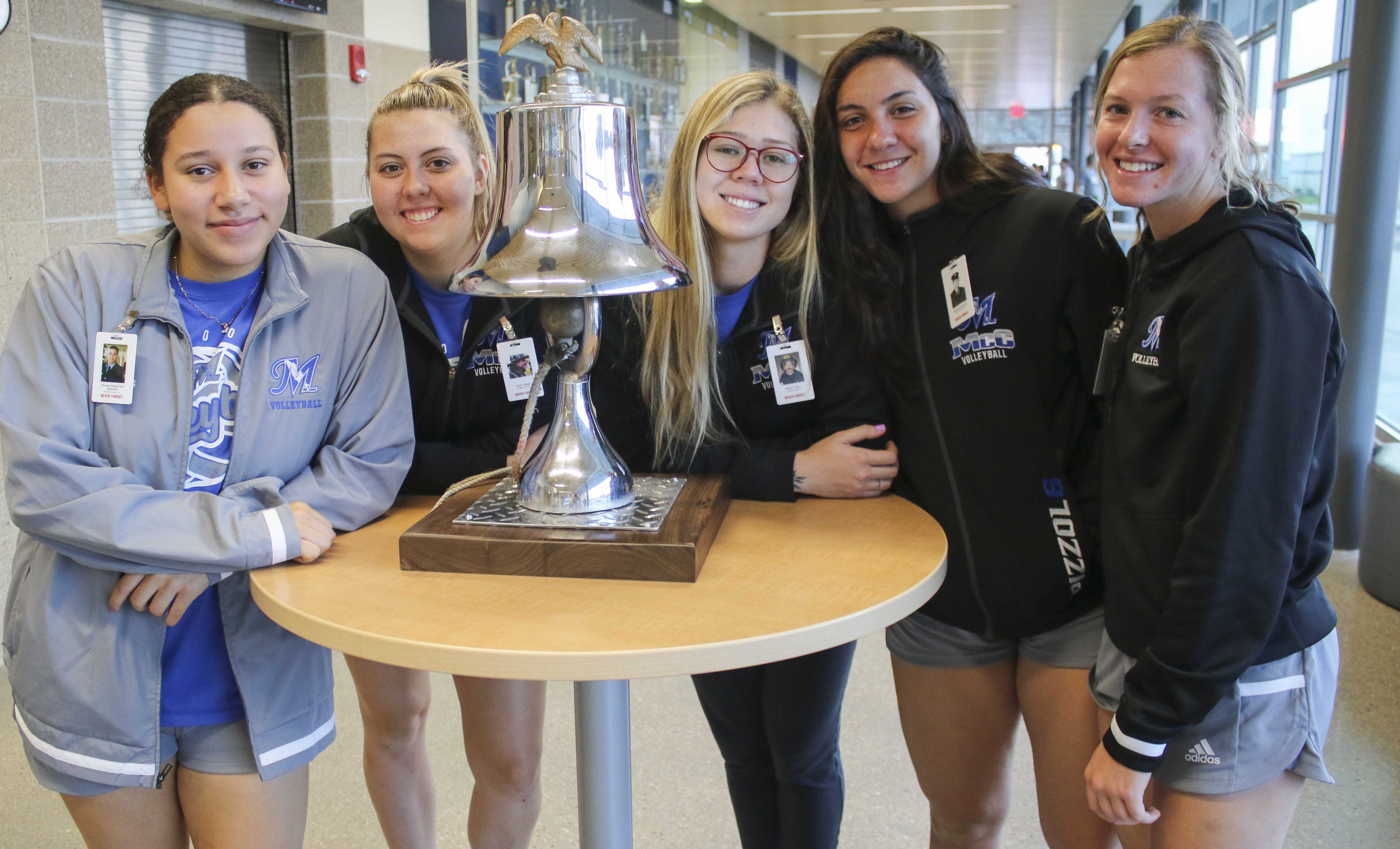 Monday, September 13, 2021
The McCook Community College volleyball team took advantage of a weekend off but reported to the Peter and Dolores Graff Events Center early Saturday as team members helped the with the McCook Fire Department's 9/11 Memorial Stair Climb honoring the 343 first responders lost in the September 11, 2001, attacks.
Volleyball team members helped staff the registration and T-shirt tables and also helped write the names of the fallen first responders on a fire hose carried along with gear by Firefighter Shane Smith Saturday who led the group climbing 1,100 stairs.
Students also distributed ID badges honoring the fallen, which were clipped to those completing the stair climb and the walk.
---