Mid-Plains Community College receives NACEP accreditation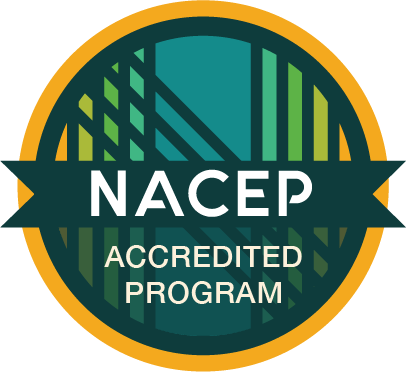 Monday, June 5, 2023
Mid-Plains Community College has become the first community college in Nebraska to have its early entry program accredited by the National Alliance of Concurrent Enrollment Partnerships (NACEP).
It is the second college in the state to achieve the status, which makes it easier for high school students to transfer credits in college-level courses to postsecondary institutions. MPCC's accreditation is good through the 2027-28 academic year.
"MPCC has strived for years to provide quality dual credit opportunities to our high schools and their students," said Jody Tomanek, vice president of Academic Affairs and North Platte Community College. "This accreditation recognizes the work that our faculty and staff have put in to ensure that high school students receive college credit with exceptional quality and that the courses we provide are rigorous and meet national standards."
As the nation's only accrediting body for concurrent enrollment programs, NACEP's standards serve as the model for ensuring parity in faculty, course content, student outcomes and support.
Receiving accreditation means an institution has met the nation's most rigorous standard in concurrent enrollment program development, management and evaluation across multiple, multifaceted program areas.
"NACEP accreditation ensures that students have a seamless transition to college by allowing them to experience college courses at their high schools," said Kayla Thurman, director of Early Entry and Program Development at MPCC. "A national accreditation will also assist in improving transferability to colleges and universities. MPCC is excited to offer dozens of dual credit opportunities to area students."
Altogether, there are 133 NACEP-accredited programs in 26 states. Mid-Plains was one of seven dual and concurrent enrollment programs to earn the recognition this year.
"Congratulations to all the institutions receiving NACEP accreditation," said Mike Altomari, associate chair of the NACEP Accreditation Commission. "Your commitment to meeting these standards shows the value your institution has for providing high school students with rigorous coursework that will help ease their transition from high school to postsecondary."
NACEP will recognize the newly accredited programs and their accomplishments at its 2023 national conference in St. Louis, Mo. Oct. 22-24.
More information about MPCC and its early entry program is available at: mpcc.edu/admissions/early-entry-high-school-students.php.
---