HVAC-R students earn NC3 certifications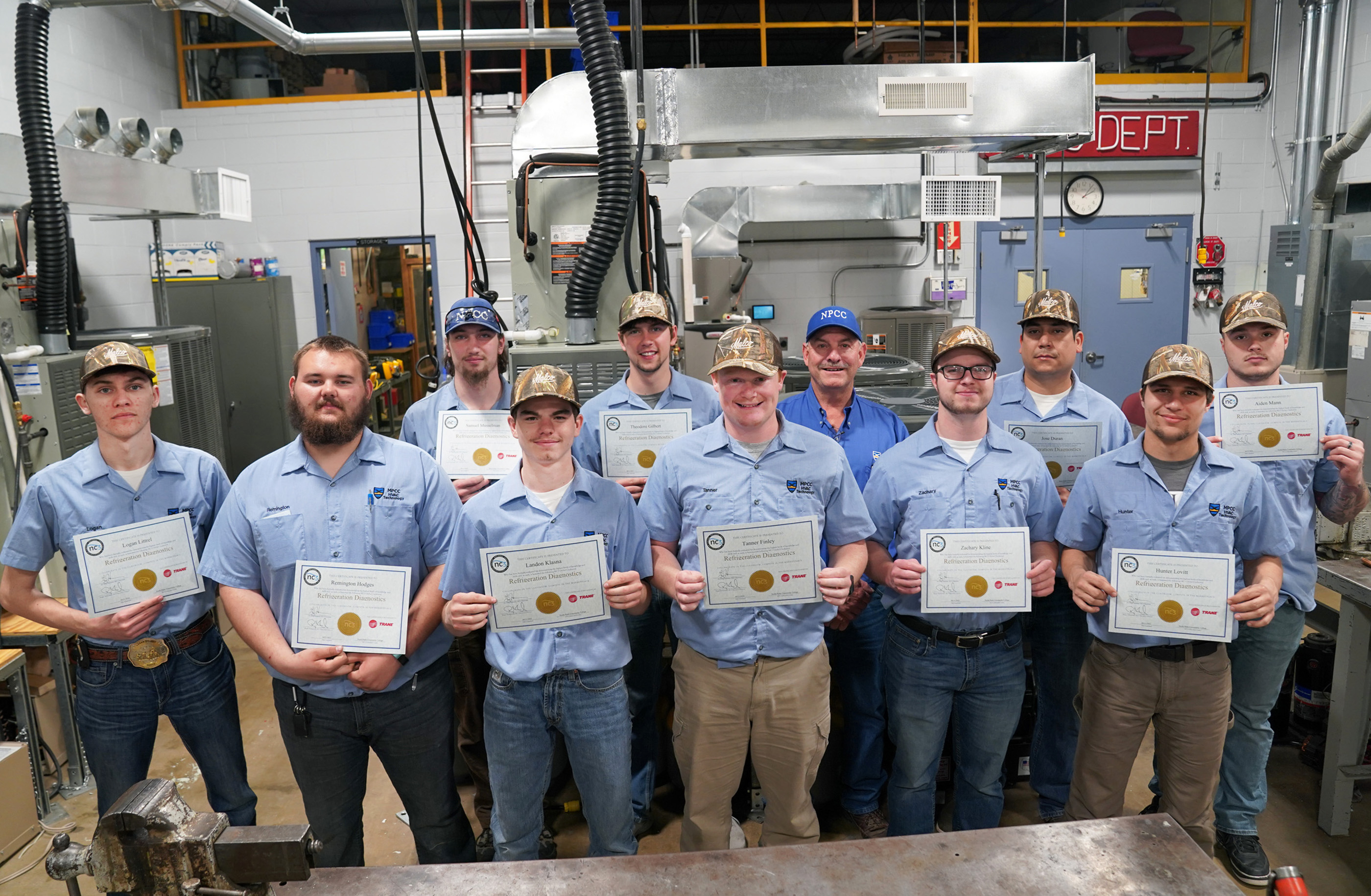 Friday, April 29, 2022
Heating, Ventilation, Air Conditioning and Refrigeration students at North Platte Community College are now NC3-certified in four areas: residential airflow, refrigeration diagnostics, variable speed motors and air-to-air heat pumps.
To receive the certifications, they had to go through a "hands-on" course led by a qualified instructor using appropriate tools, equipment and practice materials in their labs. Upon completion, the students took online exams.
The Trane certifications were developed and administered by NC3 and are compatible with other industry-recognized certifications.
Pictured front row, left to right are: HVAC-R students Logan Littrel, of Hayes Center; Remington Hodges, of Trenton; Landon Klasna, of North Platte; Tanner Finley, of Wallace; Zachary Kline, of North Platte and Hunter Lovitt, of Brady.
Pictured back row, left to right are: Samuel Musselman and Theodore Gilbert, both of North Platte, HVAC-R instructor Rex Kemp and students Jose Duran, of Ogallala and Aiden Mann, of North Platte.
---