Nebraska Career Scholarships Available Through MPCC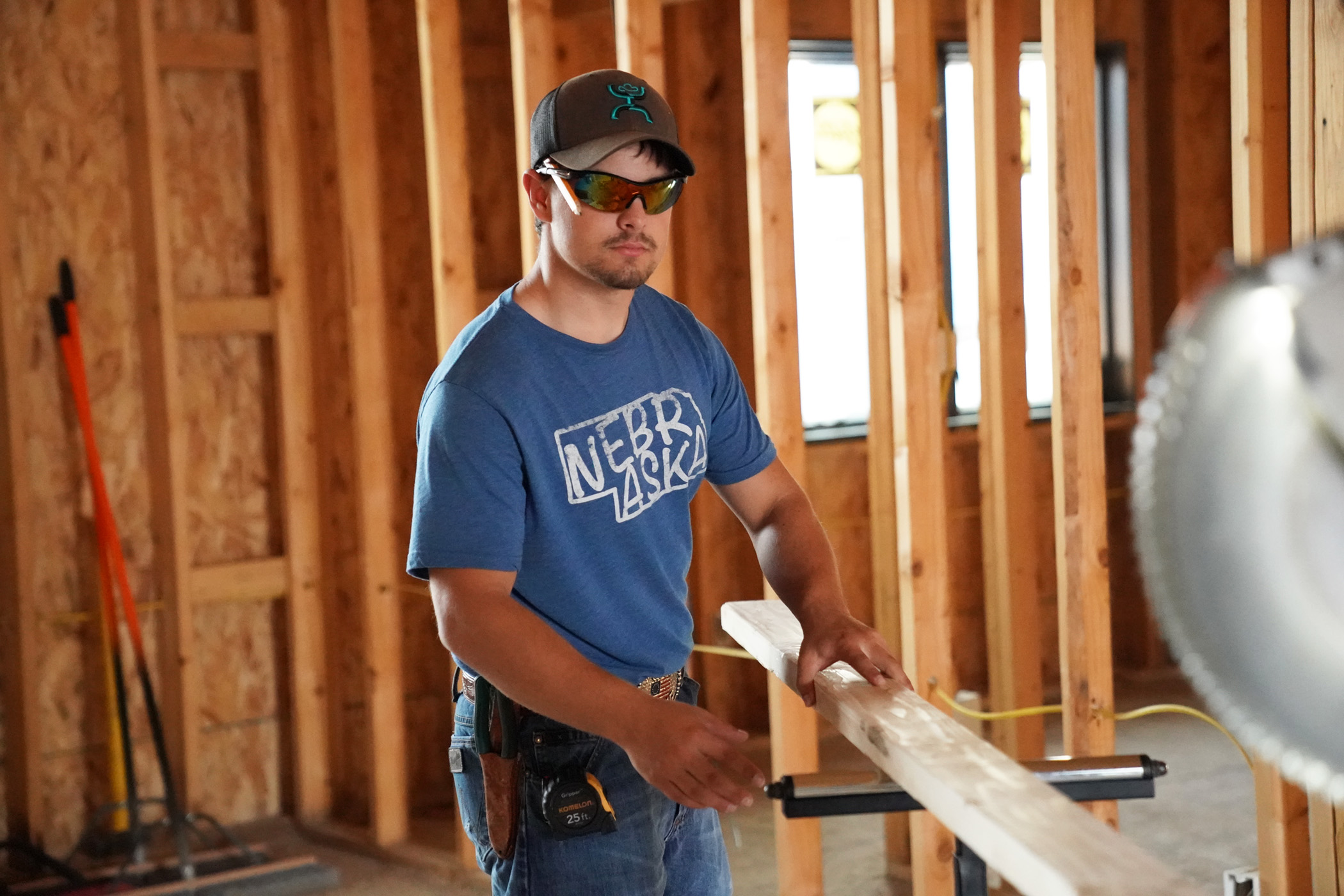 Wednesday, July 7, 2021
Mid-Plains Community College student Matt McClung, of Big Springs, prepares to cut a board in a building construction class in North Platte. Building construction is one of the program areas eligible for Nebraska Career Scholarships.
New scholarships are available to Mid-Plains Community College students pursuing degrees in program areas leading to high-wage, high-skill and high-demand careers.
The deadline to apply is Aug. 1.
The Nebraska Career Scholarships are available thanks to a partnership between MPCC and the Nebraska Department of Economic Development.
Qualifying students are eligible to receive up to $3,000 per year, which can be used for tuition, fees, books, program materials or housing.
Recipients must be either first-time students or transfer students who are enrolled in an eligible program, live in Nebraska while receiving the scholarship and participate in a Nebraska-based career-related work experience prior to completing their field of study.
Qualification is not based on financial need. Students must be pursuing an Associate of Applied Science degree in one of the following program areas to be considered.
Accounting
Administrative Assistant
Agribusiness
Auto Body Technology
Automotive Technology
Building Construction Technology
Business Administration
Diesel Technology
Entrepreneurship
Heating, Ventilation, Air Conditioning, and Refrigeration Technology
Logistics
Medical Administrative Assistant
Medical Laboratory Technician
PC Support/Network Technology
Welding Technology
More information about the scholarships and how to apply for them is available at: http://www.mpcc.edu/financial-services/scholarships, or by contacting Erinn Brown, MPCC area director of Financial Aid, at browne@mpcc.edu or (308) 345-8112.
---