MPCC Board of Governors adds new members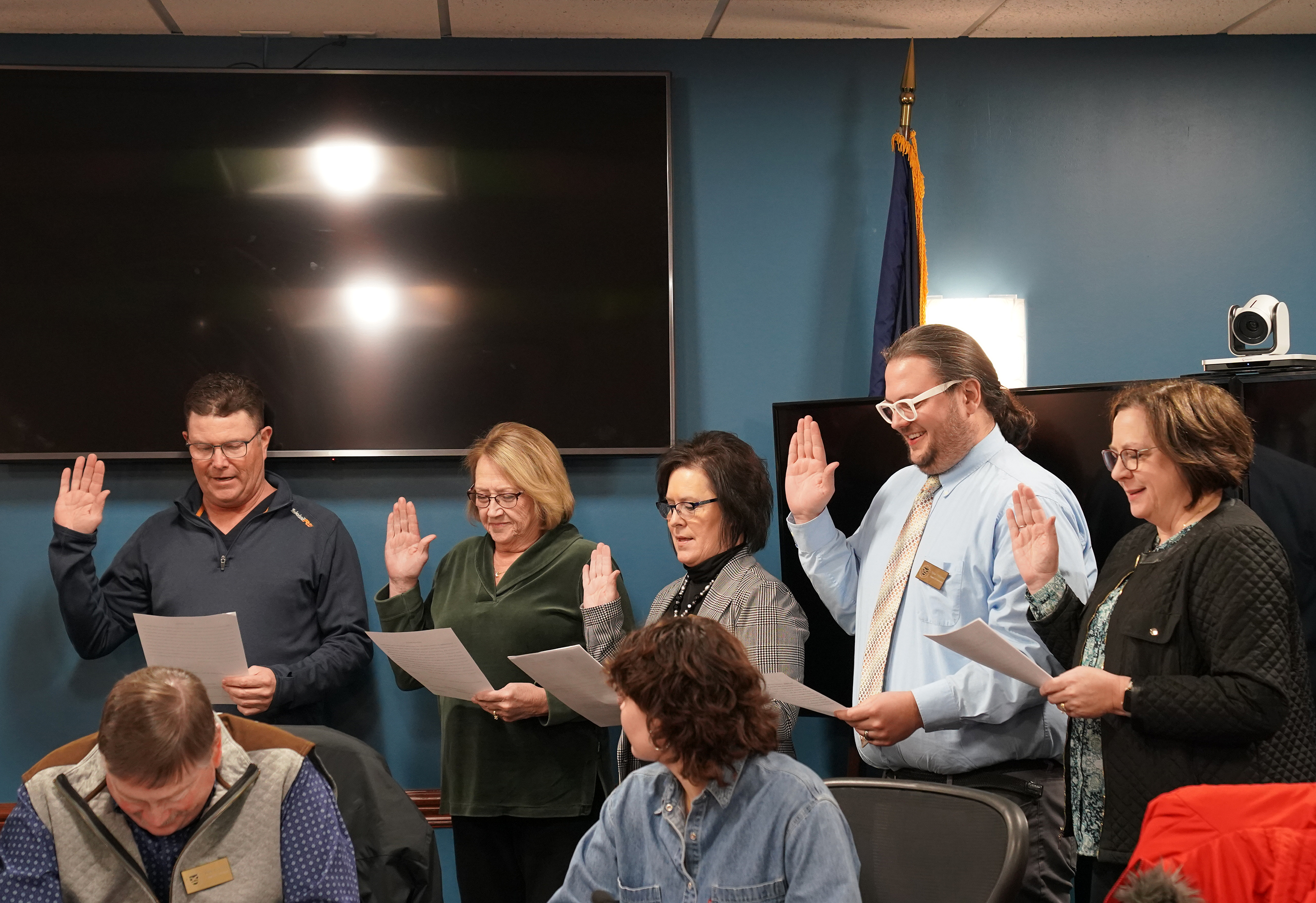 Wednesday, January 25, 2023
Three new members were sworn onto the Mid-Plains Community College Board of Governors Wednesday evening.
Kim Korgan, of McCook; Tyler Pribbeno, of Imperial, and Tricia Schaffer, of North Platte, all ran unopposed in the November General Election.
They join eight other members on the board. Among other things, they will be responsible for leading the college through policy creation and initiation and through articulation and evaluation of the college's scope, mission, values and legislated priorities.
Kim Korgan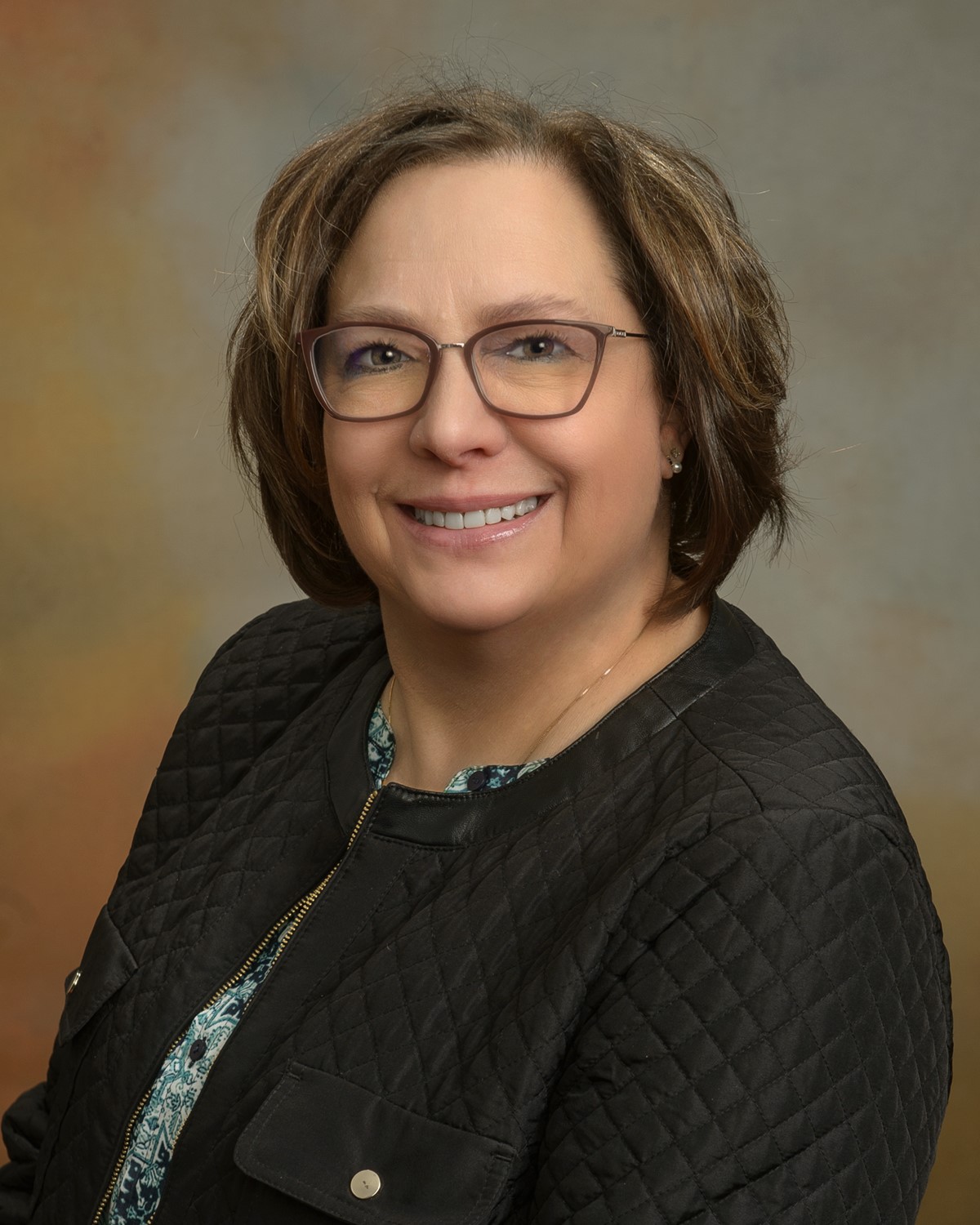 Korgan replaces Alexis Davidson, of McCook, in representing District 1.
Korgan has lived in McCook since 1988 with her husband, Randy, who is a vice president at MNB Bank. The couple has two children.
Kim recently retired after 28-plus years with McCook Public Schools where she worked as registrar, Nebraska Department of Education data steward and student information administrator. She currently works from home for a partner of Infinite Campus.
Her passion for education is what prompted her to run for the MPCC Board of Governors.
"Education is something I am passionate about," Kim said. "I have always thought that someday I would do something like this when I was closer to retirement to give back. I believe that Mid-Plains Community College is a huge part of McCook and feel it is important to support the growth here."
She's looking forward to making connections with other board members as well as across the state in her new role.
"I believe it is important to help each other in moving forward to offer great educational programs for students of Southwest Nebraska," Kim said. "Great strides have been taken to offer classes that are shorter and teach skills that make students more employable. I would like more of those as well as more degree type offerings."
Kim has stayed involved with her community by serving on the TeamMates Mentoring board, the McCook Education Foundation, the McCook Rotary Club and board and through several other boards within her church.
Tyler Pribbeno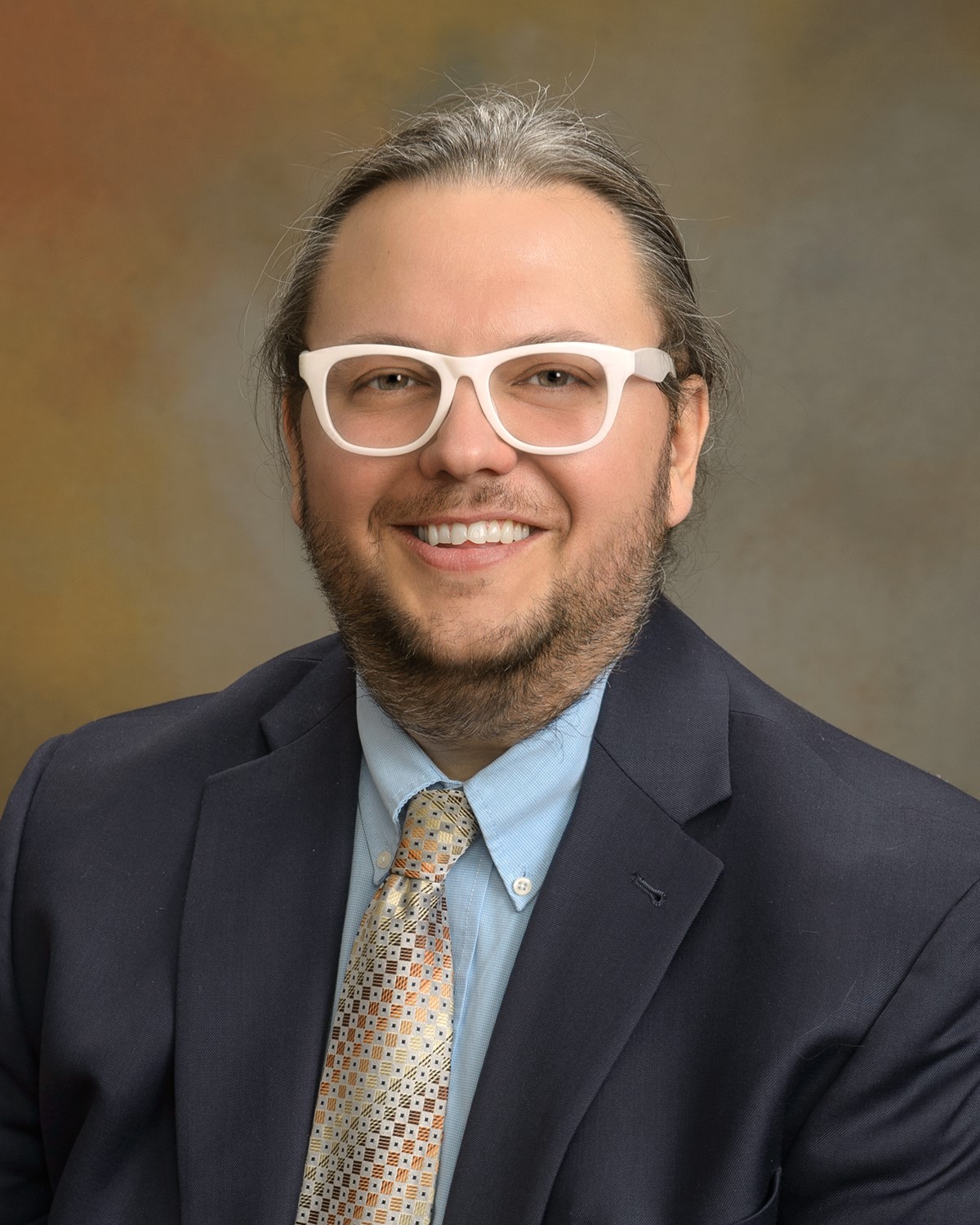 Pribbeno takes over the District 2 seat for Pam Abbott, of Ogallala.
Pribbeno was born and raised in Imperial. He graduated from Chase County High School in 2003 then earned a bachelor's degree in legal studies from Chadron State College followed by a law degree from the University of Nebraska College of Law.
He returned to Imperial in 2010 and joined Joel Burke at Burke Law Office as an associate then as a partner. Pribbeno currently works as the community development director for the City of Imperial while also practicing law on the side.
He has been a member of the fund advisory committee for the Imperial Community Foundation Fund since 2011, serving as chair for the past three years.
Additionally, Pribbeno has served on the People Attraction committee for the Nebraska Community Foundation for the past two years and was part of the West Central Nebraska Development District board of directors.
"Building community is one of my real passions and is something I get to do for work but also something I love to ponder off the clock," Pribbeno said. "I work closely and communicate frequently with many people in the Imperial area and my district, across all industries and backgrounds, and feel like I can lend my voice to their wants, needs and desires and represent their best interests on the MPCC Board of Governors."
Pribbeno said he's looking forward to using his time on the Mid-Plains board to encourage young community members to invest in themselves by pursuing higher education and to strongly consider doing that in the most affordable means available – such as through dual credit classes and the pursuit of a degree, diploma or certificate through community college.
"Great education doesn't have to and shouldn't cost a fortune," said Pribbeno. "I believe we have the best chance of keeping our youth if we provide them the education and skills they are looking for and show them there is a wealth of opportunities for their personal and professional growth and the pursuit of happiness right here in their own backyard."
The growing presence of and partnerships with MPCC are a large part of why he's excited about the future of Southwest Nebraska.
"I hope to help with MPCC's strong forward momentum as it continues to grow and evolve to meet the needs of its students, communities, local employers and emerging industries in our part of the state," said Pribbeno.
Pribbeno has been married to his wife, Emilee, since September of 2021.
Tricia Schaffer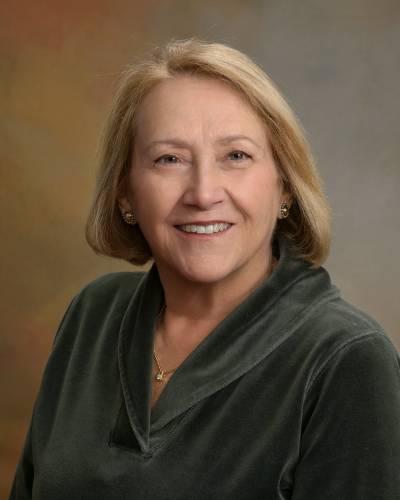 Tricia Schaffer fills the District 5 vacancy left by Karen Knisley, of North Platte, on the MPCC Board of Governors.
Schaffer's family has been at North Platte since purchasing the North Platte Livestock Auction Co. in 1989. She and her husband Dewey have four children and eight grandchildren.
"Although we had never been in the livestock auction business, we had been on the other side of the table as livestock producers in a ranching operation," Tricia said. "A turn of events left us needing to find something else and an advertisement about the livestock market being sold at a bank auction got our attention. With good help and community support, we operated the livestock market for five years. We brought our bull leasing business with us when we moved to North Platte and continue to provide that service to livestock producers."
Tricia chose to run for the MPCC Board of Governors because she sees the college as an asset, and she wants that to continue.
"My goal is that the college will continue to grow and offer opportunities for the area that it serves," Tricia said. "All of my children, at some point in their postsecondary schooling, attended a community college prior to finishing their degrees. Those institutions can make an education affordable. I remind students that an education is something that cannot be taken away."
Tricia is no stranger to giving back to her community and state. She served as the national director for the Nebraska High School Rodeo Association, an affiliation of the National High School Rodeo Association, for 26 years.
She has also been a member of the National High School Rodeo Foundation, the Miss Rodeo Nebraska Association and the North Platte Pickleball Association.
Tricia sings with the Heartland Chorus, for which she served as president and member of the organization's board of directors. She also volunteers at Great Plains Health and serves as president of the GPH Volunteer Auxiliary.
---