North Platte Community College releases list of graduates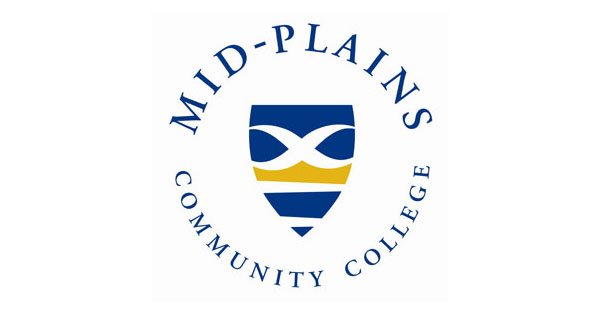 Friday, April 21, 2023
North Platte Community College has released its list of graduates for the 2022-23 academic year.
The nursing students will be honored during a pinning and commencement ceremony at 12:30 p.m. May 12 in the McDonald-Belton Gymnasium on the North Platte Community College South Campus, 601 W. State Farm Rd., in North Platte.
The rest of the students will be recognized during the general commencement ceremony at 3 p.m. in the gym.
Both ceremonies are free and open to the public. A livestream of the general commencement ceremony can be found at: https://boxcast.tv/view/north-platte-community-college-commencement-ukr8uvemeb0zuz7dunuj.
The following students will be recognized:
Associate of Arts Degree
Maxwell – Kali Griesfeller
North Platte - Zachary Alexander, Destiny Beisner, Landon Brott, Olivia Davis, Tayler Elsen, Kodie Fourtner, Kristine Henningsen, Jaden King, Aspen Painter, Brandi Pyzer, Danielle Remus, Josie Richardson, Dayonna Roberts, Robin Schneider, Savannah Stefanatz, Cole Walther, Kelsey Woodhouse
Ogallala – Madisen Thraen
Sutherland – Averie Harold
Colorado
Colorado Springs – Karley Spillane, Arianna Reyes
Wyoming
Story – Josephine Bruno
Texas
Kyle - Kayden Crosby
Houston – Remie Haynes
Austria
Vienna - Liliana Kukučková
Nigeria
Asaba – Fumnanya Ijeh
Associate of Fine Arts
Arnold – Cecilia Wonch
Associate of General Studies Degree
Alliance – Mackenzie Freeze
Gothenburg – Jordan Rossell
North Platte – Landon Brott, Dominic Hatch, Sammantha Smith, Emily Tallmon, William Warren
California
San Pedro – Ramiah Adedigba
Serbia
Belgrade – Aleksa Rudic
Associate of Science Degree
Bartlett – Morgan Ramsey
Broken Bow – Daphney Nichols
Chambers – Tessa Metschke
Cozad – Karissa Jackson
Curtis – Jaden Wolfe
Dickens – Madi Duggan
Imperial – Allison Pryor, Savanah Tille
Juniata - Nolan Sughroue
Keystone – Daniel Creger
Lewellen – Christina Ryland
Lincoln – Elysia Olguin
Madrid – Denise Styer
North Platte – Ashley Andrews, Brooklyn Ayres, Madilyn Ayres, Evelyn Blaesi, Kaycee Boltz, Landon Brott, Montannia Courtney, Pammela Derio , Shaeley Dircksen, Emma Flanders, Joslyn Freeze, Kaden Gilbert, Hallina Godbey, Andrea Henderson, Taylor Larchick, Dylan LaVante, Kohltyn Majer, Eva McCreery, Minnie McKenney, Arazeli Moreno-Miller, Jasmin Oliva, Jaden Ouderkirk, Carly Purdy, Rickie Sellers, Abel Silva, Sammantha Smith, Daniel Start, Savannah Stefanatz, Ellie Toelle, Damita Torrez, Jason Westman, Sarah Wolfe, Kelsey Woodhouse, Krista Woods
Ogallala – Remington Schimonitz
Omaha – Kira Johnson
Scottsbluff – Isaiah Steinbrecher
Sidney – Trisha Bernt, Hannah Langley
Stapleton – Camrin Coco
Tryon – Shyanne Lambert
Valentine – Mekallyn Bancroft, Taylor Battershaw, Jacob Hanshew, Keifer Klabenes, MaKenzie Long
Venango – Tyler Tucker
Wauneta – Katelyn Thompson
Wellfleet – LeAnna Cramer
Nevada
Las Vegas – Avery Okeson
Wyoming
Torrington – Reece Halley
Alaska
Anchorage – Angelina Lockhart
Colorado
Denver – Elena Montoya
New Raymer – Emily Johnson
Ovid - Brooke Schneider
Westminster – Alexis Becerra
Montenegro
Niksic – Mitar Cakovic
Associate Degree of Nursing
Arthur – MacKenna Turner
Benkelman – Nicole Sutton
Big Springs – Keli Heath
Gibbon – Mandy Sievers
Imperial – Savanah Tille
Marsland – Bailey Oetken
Maxwell – Brianna Rico
Maywood – Michelle Wills
North Platte - Ann Marie Baker, Lindi Bassett, Cristina Bravo, McKenna Foster, Cristal Gonzalez, Nikki Martens, Jess Owen
Sutherland – Alexandria Ellermeier
Valentine – Sara Mayhew, Lexee Reichert
Wallace – Ansley Wood
Associate of Applied Science Degree
Auto Body Technology:
Lexington – Liban Elmoge
Building Construction Technology:
Broken Bow – Nolan Johnson
Hershey – Lorraine Ortega
Valentine – Kenneth Shelbourn
Business:
Ainsworth – Michaela Hobbs (Agribusiness), Nicole Robinson (Agribusiness)
Broken Bow – Allison Simpson (Medical Administrative Assistant)
Chappell – Rhonda Liddick (Business Administration)
Comstock – Shaylee Oxford (Business Administration)
Norfolk – Josiah Wriedt (Agribusiness) (Business Administration) (Entrepreneurship)
North Platte – Sarah Alexander (Accounting), Colton Anderson (Entrepreneurship), Hailey Hagert (Accounting) (Business Administration), Ciara Hurley (Accounting) (Business Administration) (Entrepreneurship), Emma Jean McGregor (Business Administration), Natilee Mintle (Entrepreneurship), Kerry Sides (Business Administration), Blaze Walker (Accounting) (Business Administration)
York – Alicia Thoman (Agribusiness)
California
Rosemead – Autumn Sandoval (Business Administration)
Colorado
Holyoke – Shyanne Conde (Business Administration)
Dental Assisting:
McCook – Kim Jarmin
Alaska
Anchorage – Esperanza Lewandowski
Diesel Technology:
North Platte – Cody Williams
Wallace – Ethan Bowlin
Electrical Automation Control:
Anselmo – Vinton Johnson
Arnold – George Mills
Broken Bow – Cecil Kissell
McCook – Dustin Agan
Electrical Technology:
Culbertson – Evan Warren
McCook – Landyn Roth
North Platte – Sam Musselman, Logan Simmons, Alyssa Stark
Ogallala – Aydan Halligan, Christian Jones, Cameron Zink
Sumner – Rhett Heckenlively
Sutherland – Hunter Cook, Andrew Dowse
Emergency Medical Services:
Fairbury – Cheyanne Kuehn
California
San Diego – Kyle Birmingham
Graphic Design/Visual Communications:
North Platte – Gracie Correll, Jaden King, Shaddaena Webb, Jared Wullschleger
Ogallala – Jenn Kugler
Heating, Ventilation, Air Conditioning and Refrigeration Technology:
Cambridge – Aidan Gunderson
Hershey – Alek DaMoude, Landon Hart
McCook – Luke Maris
North Platte – Tyler Galvan, Sam Musselman
Information Technology:
North Platte – Tevin Ouderkirk (PC Support/Network Technology), Patrick Stickelman (Information Technology) (PC Support/Network Technology)
Medical Laboratory Technician:
Madrid – Keshia Leeper
North Platte – Montannia Courtney, Kylee Goodrich, Gabriel Marquez
Ogallala – Savanna Stevens
Welding Technology:
Grand Island – Casey Reis
North Platte – Frederic Clang, Brian House, Christopher Hurley, Sean Hurley, Daniel Rowedder, Watson Uden
Diplomas
Auto Body Technology:
Bartley – Dalton Mues
Harrison – Tucker Monroe
Lexington – Isaac Ortiz
North Platte – Jerry Gibson
Thedford – Connor Burns
Colorado
Otis – Justin Behrendsen
Yuma – Brekyn Josh
Automotive Technology:
Cozad – Eduardo Utrera
Elwood – Kyle Hort
Imperial - Luis Gonzalez
North Platte – Brandon Eller
Ord – Ethan Sohrweid
Building Construction Technology:
Ashby – Lane Ferguson
North Platte – Trevor Erickson, Joshua Hodges
Dental Assisting:
Culbertson – Miranda Wickizer
North Platte – Shaylee Chase
Diesel Technology:
Hershey – Jayden White
North Platte – Mason Brott, Makin Shafer
Wellfleet – Abel Esparza
Heating, Ventilation, Air Conditioning and Refrigeration Technology:
Ansley – Gavin Barela
Cozad – Fernando Enamorado
Hershey – Eric Halsted
McCook – Isaiah Stoddard
Ogallala – Braden Reeser
Practical Nursing:
Ainsworth – Colleen Anderson, Sydney Lane
Lamar – Faith Cook
Maxwell – Keri Sorge
McCook – Kariah Castle, Nicole Dewey, Kimberly Neises
North Platte – Isabella Arizona, Hannah Cook, Brittney Douglass, Josie Keck, Jaylen Schledewitz, Jada-Mae Wheeler
Sutherland – Dave Martinez
Wauneta – Katelyn Thompson
Welding Technology:
Sargent – Jacob Lewellyn
Wellfleet - Jon Moore
Certificates
Accounting:
Norfolk – Josiah Wriedt
North Platte – Ann Maassen
Automotive Technology:
North Platte – Ethan Nelson
Ogallala – Ross Crofutt
Basic Engine and Electrical:
Elwood – Kyle Hort
Imperial - Luis Gonzalez
North Platte – Brandon Eller, Gabriel Ramos
Ogallala – Ross Crofutt
Business Administration:
Gothenburg – Ashlyn Parrett
Business/Office Technology:
North Platte - Emma Jean McGregor
Customization and Restoration:
North Platte – Gabriel Ramos
Weeping Water – Nate Harder
Colorado
Walsh – Kevin Rodriguez
Leadership:
North Platte – Kelee Ann Littrell
Marketing:
Norfolk – Josiah Wriedt
Ogallala – Jenn Kugler
Medical Administrative Assistant:
North Platte – Lindsi Boscoe
Medical Billing and Coding:
Brady – Matthew Welte
North Platte – Lindsi Boscoe
Medical Documentation Specialist:
North Platte – Lindsi Boscoe
Multimedia Design:
North Platte – Brendan Delany
Network Technology:
North Platte – Treva Uppal
Suspension and Alignment:
Elwood – Kyle Hort
Imperial – Luis Gonzalez
North Platte – Brandon Eller
Transmission and Drive Line :
Elwood – Kyle Hort
Imperial – Luis Gonzalez
North Platte – Brandon Eller
Tune-Up:
Elwood – Kyle Hort
Imperial – Luis Gonzalez
North Platte – Brandon Eller
---