Graduates honored at NPCC commencement ceremony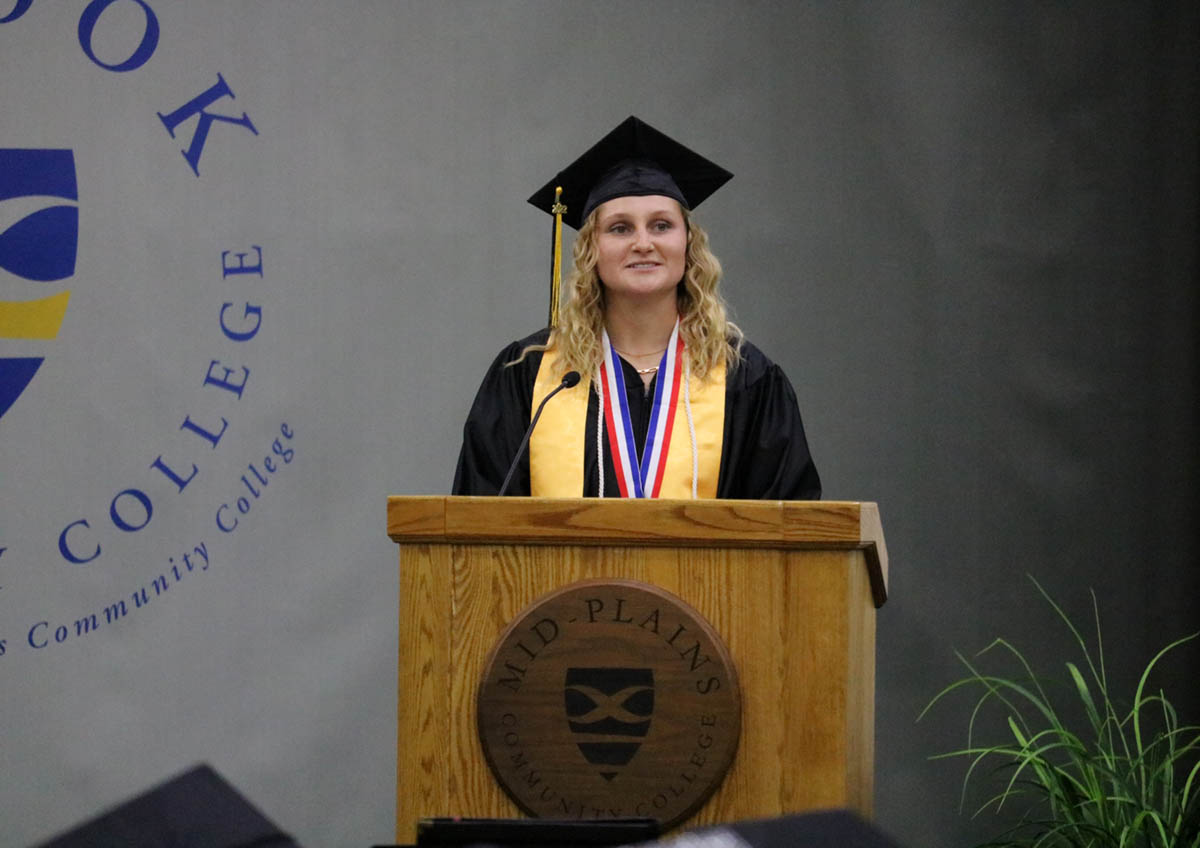 Friday, May 13, 2022
Approximately 180 graduates were recognized before a packed house Friday during a commencement ceremony at North Platte Community College.
Friends and family gathered in the McDonald-Belton Gymnasium on NPCC's South Campus for the conferment of degrees, diplomas and certificates.
Former Nebraska Community College Association Executive Director Greg Adams was honored with the 2022 President's Award from NPCC. Adams, who became executive director of the NCCA in 2016 and retired Dec. 31, 2021, devoted his entire professional and legislative career to education.
Avery Johnson, of Hayes Center, was this year's student commencement speaker. Among other things, Johnson spoke about some perceptions of community colleges, talked about the wonderful experiences she has had and explained the benefits of community colleges versus four-year colleges and universities.
---