Students win funds for books at NPCC Foundation Scholarship Reception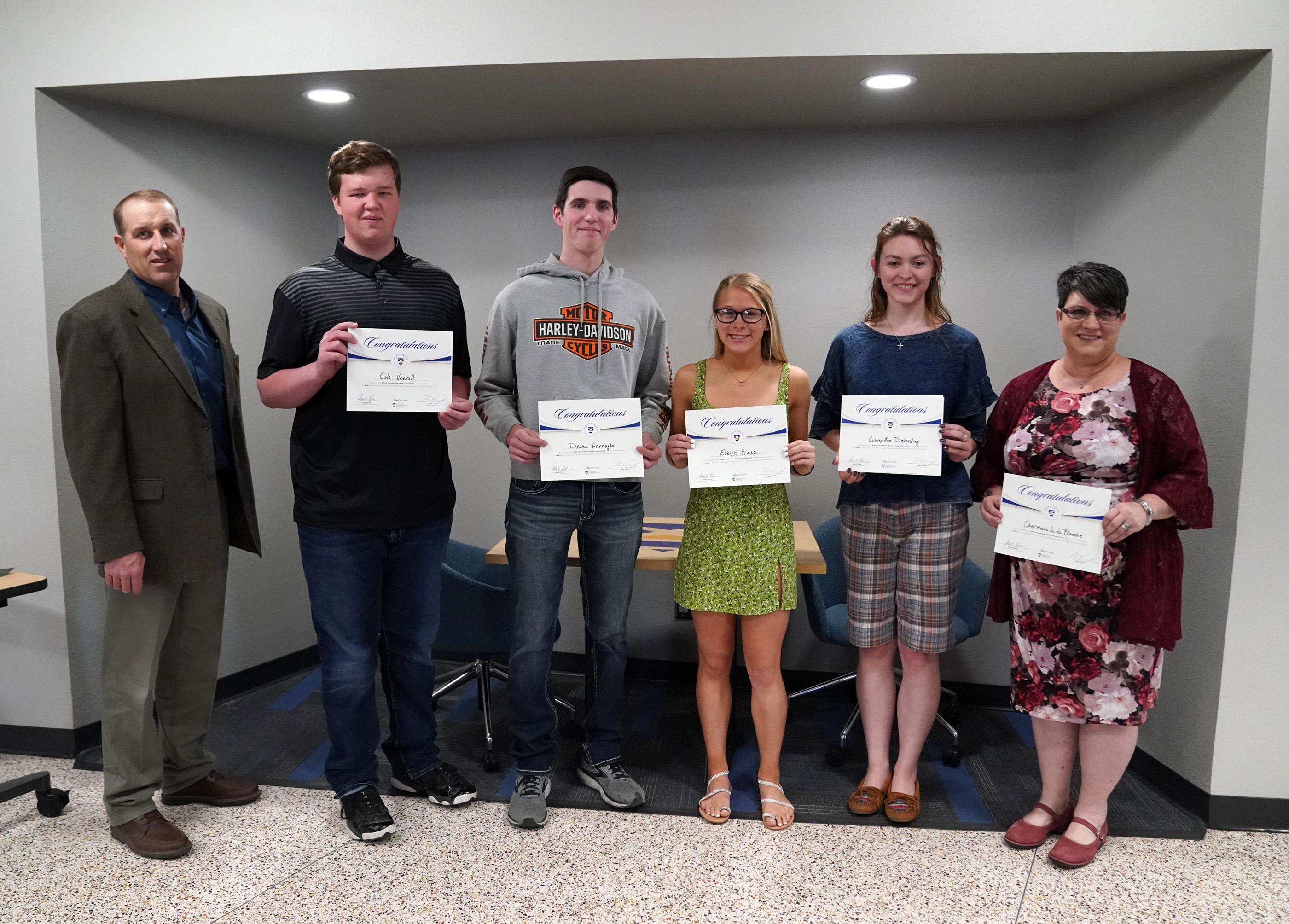 Friday, April 22, 2022
Five individuals received $300 book scholarships during the 2022 North Platte Community College Foundation Scholarship Reception Thursday afternoon at NPCC.
The purpose of the event was to recognize scholarship donors and recipients and put them face-to-face. All students who attended had their names entered into a drawing for the book funds.
Pictured left to right are: NPCC Foundation Board secretary/treasurer Levi Fisher and book scholarship recipients Cole Vencill, of North Platte; Daven Harrington, of David City; and Evelyn Blaesi, AubreyAnn Deterding and Charmaine Li de Blanche, all of North Platte.
---